Backup Comparison Checklist – SpinOne vs Competitors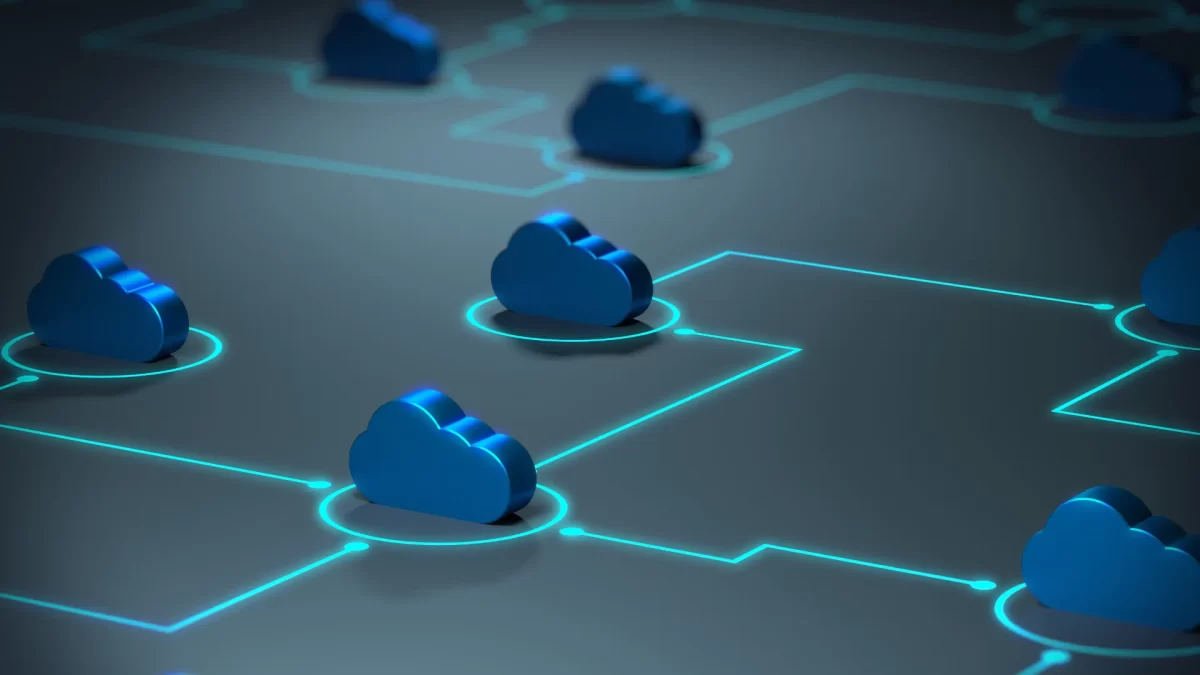 This article provides a detailed backup comparison checklist to help enterprises choose a backup tool that will meet their needs.
Protecting your business-critical cloud SaaS data is arguably one of the top-level priorities for ensuring business continuity with the mass of data now housed in SaaS environments. Today, some businesses run their entire operation from a productivity, collaboration, and communication standpoint from cloud SaaS environments like Google Workspace and Microsoft Office 365. Backing up your critical data protects your business from potentially "losing it all" to a data disaster that can happen all too quickly.
Most organizations today know they need to protect their cloud SaaS data. But, how do you do that, and what solution do you use? As it stands, not all cloud SaaS backup solutions are created equal. So, let's look at a backup comparison checklist to describe the features and capabilities you need to look for in a cloud SaaS backup solution to protect your critical data.
Why are cloud SaaS backups essential?
Unfortunately, there are still business leaders and IT admins that may question whether cloud SaaS backups are even needed. After all, when you house your data in solutions from Google or Microsoft, your data is stored in world-class data centers that are impervious to data loss, right? Actually, no. Data loss can and does happen in cloud SaaS environments fairly often for most businesses.
The reasons for losing data in the cloud are not really any different than the reasons data loss happens on-premises. These include human error, ransomware, cloud outages, hardware failures, insider threats, and insufficient backup policies. Therefore, companies must be keenly aware of these threats to their cloud SaaS data and have the appropriate safeguards in place to protect their data.
SaaS cloud vendors like Google and Microsoft operate using a shared responsibility model, deferring the responsibility of protecting data to the customer. In the shared responsibility model, the hyperscale cloud vendors are responsible for the physical data center hardware, networking, and security. The rest of the responsibility falls to the tenant customer, including data protection.
Backup comparison checklist for comparing cloud SaaS backup vendors
Not all cloud SaaS backup vendors are created equal. Therefore, choosing the right backup vendor with the right capabilities and features is extremely important. Furthermore, it is arguably one of, if not the most, essential components of your data protection strategy, as the entire data protection strategy is often built on top of the capabilities of the backup solution.
Let's look at a backup comparison checklist for cloud SaaS backup vendors and see which capabilities and features you need to look for when comparing backup vendors for your cloud SaaS environment. What should the backup comparison checklist include? Note the following items:
The cloud SaaS backup solution should use automated incremental backups
It should protect your cloud SaaS data as-a-Service
It should provide visibility to data being backed up
It should allow choosing where cloud SaaS backups are stored
Backups should be encrypted in-flight and at-rest
The backup vendor should align and hold industry-standard compliance and security certifications
Your data protection solution should leverage ransomware protection
1. The cloud SaaS backup solution should use automated incremental backups
When looking at a backup solution, you should look for a solution that leverages automatic, incremental cloud SaaS backups. In addition, cloud SaaS data should be automatically protected on a schedule to ensure you have an accurate snapshot of your critical data for recovery if needed. This automated schedule of backups prevents admins from being burdened with manual data protection tasks. Look for solutions that can automatically schedule backups for new users added to the cloud SaaS environment.
Automated cloud SaaS backups should use incremental backup technologies. With incremental backups, the backup solution uses change tracking to track the changes made since the latest backup iteration. This way, the cloud backup solution only backs up the changes, not the entire data set. As a result, it provides a much more efficient data protection strategy, allowing for shorter backup windows and ensuring backups are protecting all data as expected.
2. It should protect your cloud SaaS data as-a-Service
There are so many advantages related to leveraging cloud SaaS technologies as opposed to legacy on-premises hardware configurations. With traditional backup solutions, you have to provision, maintain, update, and manage the physical servers, networking, and other hardware needed for your backup infrastructure.
Using cloud SaaS Backup-as-a-Service (BaaS) technologies provides the benefits of cloud scalability and elasticity, allowing you to scale up or down very easily. It also helps organizations embrace OpEx vs. CapEx, including their backup infrastructure, with the "pay for what you use" model.
3. It should provide visibility to data being backed up
We have all heard the disaster stories where an organization suffered a disaster event only to find their backups were incomplete or did not include the expected data. Having visibility to which data is being backed up for which cloud SaaS user is a great way to have a complete picture of any data gaps. In addition, this visibility includes services that may need to be protected for a particular user that is not currently protected.
Visibility, reporting, and insights into the data protection enabled for your cloud SaaS environment help to ensure there are no data protection gaps that could lead to catastrophic data loss in the SaaS environment.
4. It should allow choosing where cloud SaaS backups are stored
A capability that organizations should be looking for in a cloud SaaS backup solution is the ability to retain control over where data is stored. Unfortunately, many cloud-to-cloud backup solutions on the market do not offer the ability for businesses to choose which cloud storage is used to store cloud SaaS backups.
Why is this a significant restriction to note? When considering best practices around backup solutions, it has long been held as a best practice to store backup data outside production storage. There is an excellent reason for this best practice recommendation. If you have an outage in your production environment, you do not want to have your data backups dependent upon the same environment.
If a cloud-to-cloud backup solution performs backups of Google Workspace data, it would be less than ideal for the backup solution to store backup data in Google's cloud environment. The same goes for Microsoft 365 environments. Storing the backup data inside Azure storage would also not be recommended.
Unfortunately, you will find that many cloud-to-cloud backup solutions do not offer businesses the ability to select or store data in the cloud of their choice or even select the region. Furthermore, major cloud outages within a cloud hyperscale environment can potentially affect multiple regions even if region selection is offered.
Selecting a cloud SaaS backup solution that offers multiple options from both a cloud provider and region standpoint is the optimal solution that gives businesses the flexibility and options needed to build out a resilient cloud SaaS DR strategy.
5. Backups should be encrypted in-flight and at-rest
Another vital requirement on the cloud SaaS backup comparison checklist is data encryption. As third-party backup solutions back up data found in cloud SaaS environments, data is copied from the cloud SaaS environment and stored in the target backup location.
Without data encryption, a savvy attacker can potentially compromise data as it is copied across the network and stored on a disk. It is important to remember that data backups are copies of production data with all its sensitive data and characteristics.
This process means potentially sensitive and in-scope data from a compliance standpoint traverses the network and is stored in target storage. Therefore, an enterprise cloud SaaS backup solution should feature data encryption BOTH in flight and at rest. If encryption is only used as it copies across the network or only when stored on disk, it leaves the data exposed to compromise.
6. The backup vendor should align and hold industry-standard compliance and security certifications
Closely related to the above topic of data security and encryption, look at the compliance and security certifications held by the prospective backup vendor. Do they align themselves with the recognized industry-standard compliance and security standards? Ensure the backup vendor periodically undergo security and compliance assessments to ensure compliance with key security regulations.
When considering cloud SaaS backup vendors, consider compliance frameworks such as GDPR, HIPAA, CPPA, PCI-DSS, and others. Also, look for certifications such as SOC 2 Type II and others that help to validate the integrity and statement of excellence for how a specific vendor is handling your data.
7. Your data protection solution should leverage ransomware protection
Look for a cloud backup vendor with capabilities and features around ransomware protection. When considering a cloud SaaS backup vendor that does not have ransomware protection capabilities, with the prevalent attacks today, it would be a good idea to look at another vendor. Ransomware is a growing and dangerous problem for businesses. Solutions that do not provide a ransomware protection aspect to their data protection solution are missing a key protection feature that companies require for protecting against the growing attack threat.
Ransomware protection and data protection, in general, go hand-in-hand to help make sure data is protected from the common threats prevalent in cloud SaaS environments today. Therefore, organizations should look at cloud SaaS backup vendors that address this concern with capabilities and features to protect against modern ransomware threats as part of their backup comparison checklist.
SpinOne vs. competitors
SpinOne backup tool is a primary component of the SpinOne solution, a modern platform that protects business-critical cloud SaaS data and provides a robust cybersecurity solution with ransomware protection. When comparing SpinOne backup with other cloud-to-cloud SaaS backup solutions, it offers compelling features that meet and exceed critical data protection objectives.
Note the following features of the SpinOne data protection solution:
The SpinOne platform provides a fully automated, incremental solution allowing businesses the ability to have efficient, agentless backups of their cloud SaaS data. Backups can be scheduled from 1-3X daily. It backs up critical services in Google Workspace, Microsoft 365, and Salesforce, with more SaaS environments to come.
SpinOne is built as a complete Backup-as-a-Service platform that allows customers to consume the backup resources they need for their environment efficiently. There are no agents to deploy and no backup infrastructure to manage, configure, and maintain.
It provides detailed visibility to data backed up in the cloud SaaS environment and which services for each user are protected. With SpinOne, you also get detailed reporting and alerting capabilities for proactive notifications around data protection operations.
It allows organizations to choose which cloud vendor they want to use to store their data, regardless of the cloud SaaS environment backed up. You can choose from AWS, GCP, Azure, and custom cloud locations. It also allows customers to select the cloud region to meet compliance and data locality requirements. These capabilities result in backup data you fully control and govern.
Data security is a primary feature of SpinOne. With the SpinOne solution, your data is encrypted with AES-256 bit encryption in flight and at rest. As a result, the strongest available encryption protects your data as it traverses the network and is stored on disk.
The SpinOne solution, including SpinOne, is built on top of the world's top cloud service providers for storing ad processing customer data. Only the latest versions of secure algorithms and protocols such as TLS 1.3 and AES-256 are used for data transmissions and stored data encryption. Spin does not have direct access to any customer data and conducts periodic compliance assessments to meet with the top compliance frameworks:

General Data Protection Regulation (GDPR)
Health Insurance Portability and Accountability Act (HIPAA)
California Consumer Privacy Act (CPPA)
Payment Card Industry Data Security Standard (PCI-DSS)
Spin undergoes a SOC2 Type II audit and issues the audit report on an annual basis
It is certified under the EU-US Privacy Shield

SpinOne works seamlessly with the SpinOne Ransomware Protection cybersecurity module to ensure your data is backed up effectively and protect business-critical SaaS environments with industry-leading ransomware protection. The proactive ransomware protection provided by Spin is powered by modern artificial intelligence (AI) and machine learning (ML) algorithms to identify and remediate attacks in real-time quickly.
Learn more about how Spin can protect your business-critical cloud SaaS workloads with enterprise-grade backups and ransomware protection here: Cloud SaaS backups and ransomware protection
How Can You Maximize SaaS Security Benefits?
Let's get started with a live demo
Latest blog posts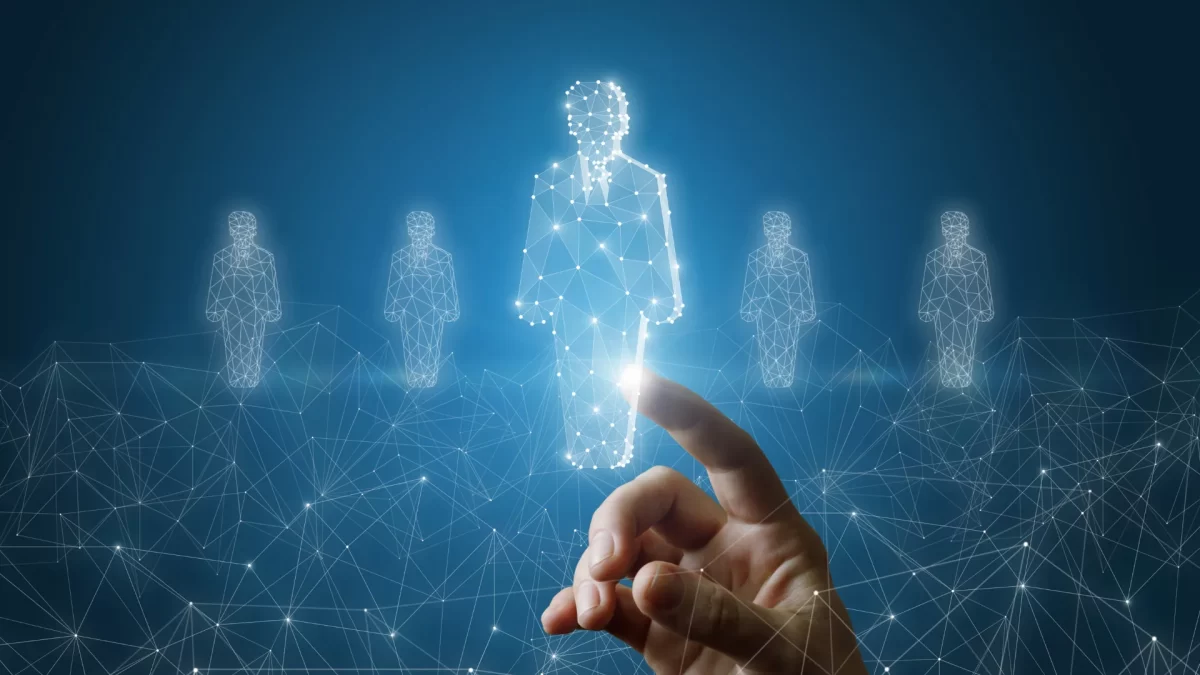 One of the critical business processes in that organizations must give due diligence from a security and compliance perspective is […]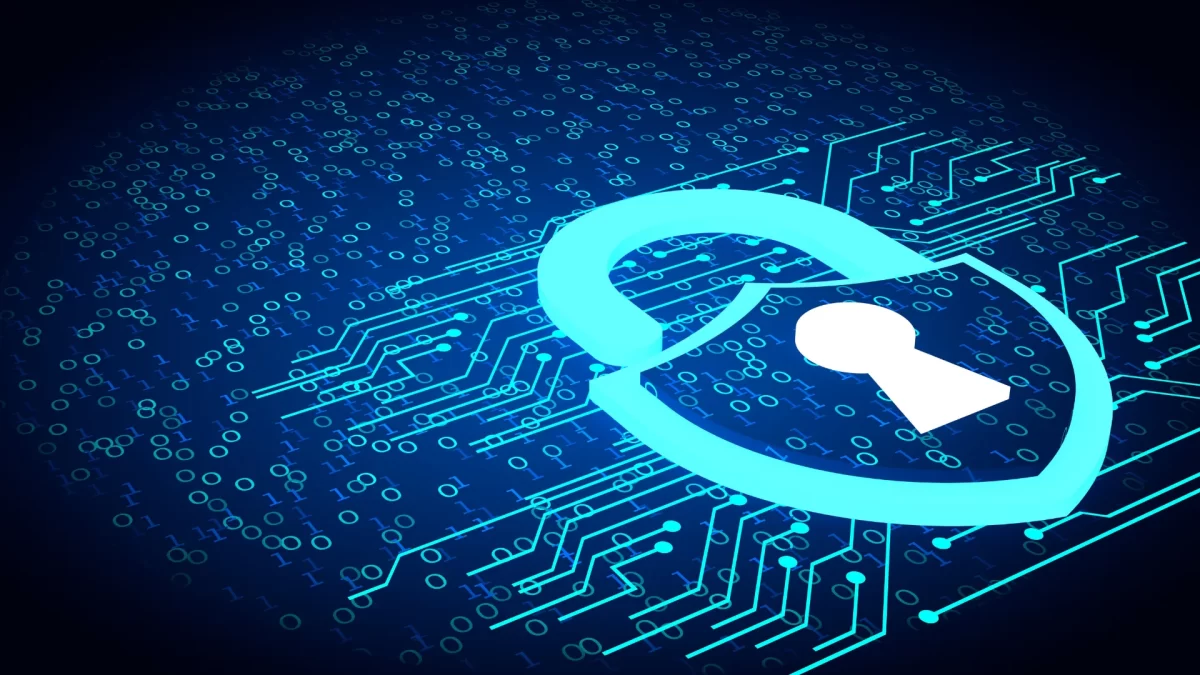 Data protection is one of the most critical priorities of businesses today. With almost every business-critical process being data-driven for […]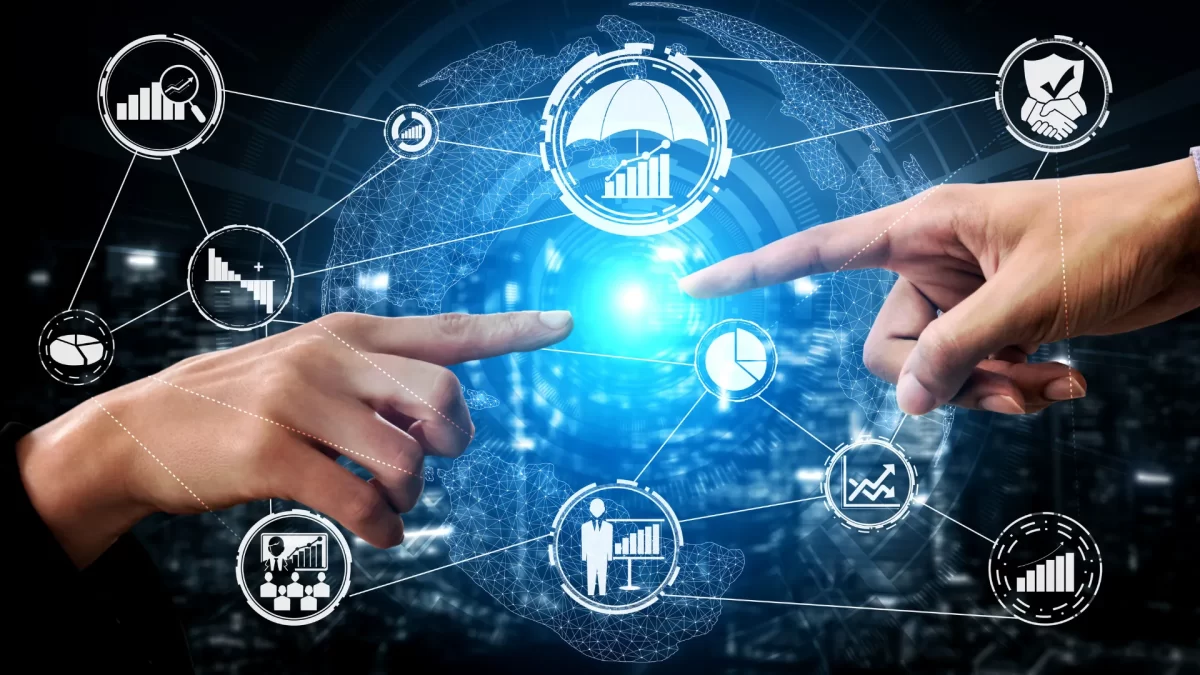 More than ever, organizations are using cloud Software-as-a-Service (SaaS) environments and leveraging third-party SaaS apps. Third-party cloud SaaS apps are […]