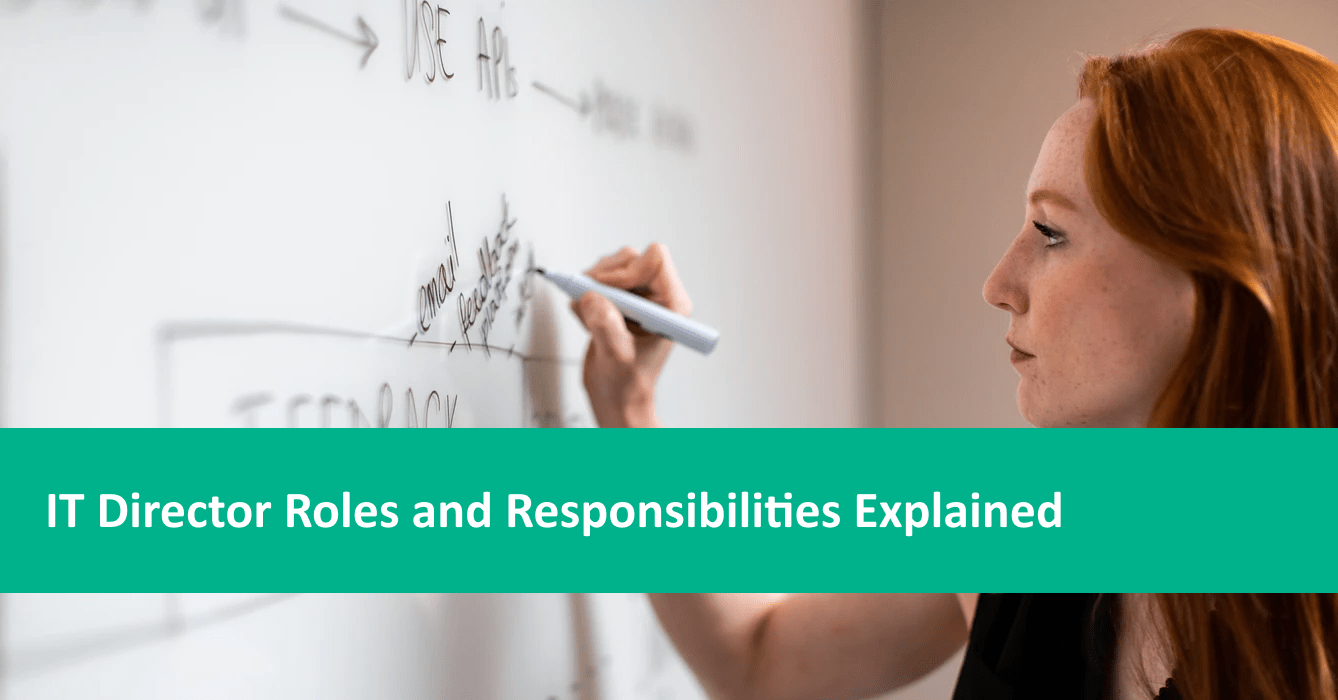 IT Director Roles and Responsibilities in 2021
Each enterprise needs an executive to manage corporate computer systems and ensure their efficiency. This major task belongs to the IT director. This position is also referred to as Chief Digital Information Officer (CDIO) or Chief Information Officer (CIO). So let's take a look at this position, the skills it requires, and software that can help IT directors.
Table of Contents
IT Director Roles and Responsibilities
The IT director has the in-depth technical knowledge to help the company manage its systems efficiently. A director is responsible for developing and implementing corporate IT strategies to meet corporate financial and operational needs.
This is a complex job that includes many high-level tasks related to IT management, security, and efficiency. Some of the most common IT director responsibilities include:
Planning and executing corporate IT strategy
Managing computer systems, networks, and security
Managing hardware and software deployments
Protecting sensitive information and system-crucial data
Managing applications and their security
Assessing IT risks
Managing disaster recovery
Calculating the costs of IT systems and potential security risks
Developing IT security policies that cover data access, devices, incident response, and other issues
Working with other professionals to implement technical upgrades and mitigate potential risks
Creating IT guidelines
The security and cost-effectiveness of IT systems are vital for any director. A director often needs to decide if a certain software pays off. Here's a calculation of the ROI of backup and disaster recovery software to measure how investing in cybersecurity helps you to save.
Wrapping up, the role of an IT director is crucial in any modern company. Apart from the basic duties and responsibilities mentioned above, this position requires an individual approach to the needs of any specific company. And what about the necessary skills?
Skills and Tools
A required skill set may vary from company to company, and that's why IT directors may have different backgrounds and experiences. The IT director career path often begins from being an admin. And not without reason. Admin's in-depth knowledge of the company's digital infrastructure and data flow would be useful for a director.
As an IT director constantly works in dynamic enterprise environments, deep technical knowledge, a high-level understanding of both technical and financial enterprise needs, and flexibility are required. Apart from that, the typical skill list in an IT director resume includes the following:
System administration
Leadership
Project management
Troubleshooting
Device management
Disaster recovery
Cloud computing
Change management
Strong interpersonal skills
As an IT director, you have to understand technologies and their business efficiency. More than that, you'll need to have a clear vision of what can be improved and who can be assigned clear-cut tasks. That's why management skills are as indispensable as technical skills.
Depending on the company, its products, size, and internal organization, a director may need to use different software:
SaaS applications and tools to manage them
MySQL/Oracle
J2EE
Infrastructure-as-a-code tools
Tools for application audit
Maven/other build automation software
Of course, these are just a few examples. After all, each working environment is unique. IT directors often have to determine and implement the best tools for specific enterprise needs.
SpinOne: Data Security Software for IT Professionals
Directors and other IT professionals are often concerned with keeping corporate systems secure and maintaining cybersecurity costs at a reasonable level. And we are here to help.
SpinOne for G Suite is software that can help to protect your Gmail, OneDrive, and G Suite services.
Back up your data to ensure you can recover it in case of an emergency.
Monitor data usage and domain activities (including user logins and login attempts).
Identify the security, business, and compliance risks of the SaaS apps and Chrome extensions connected to your Google Workspace (formerly G Suite).
Audit your SaaS data and domain activities to detect potentially dangerous activities, like abnormal logins.
SpinOne uses the most advanced technologies to protect your data. We provide secure 256-bit AES encryption for transferring and storing your data. Our solution is GDPR, EU Privacy Shield, and SOC2 compliant.
If you are an Office 365 user, try our SaaS security solution for Microsoft 365 that includes backup and ransomware protection functionality.