How risky are your 3rd-party SaaS apps?
Detect malicious apps before they become an emergency
Get full visibility into and control over third-party SaaS apps that have access to your mission-critical SaaS data.
In an evolving world of hybrid work, Shadow IT is evolving just as quickly. Over 80% of employees admit to using third-party applications without prior IT approval.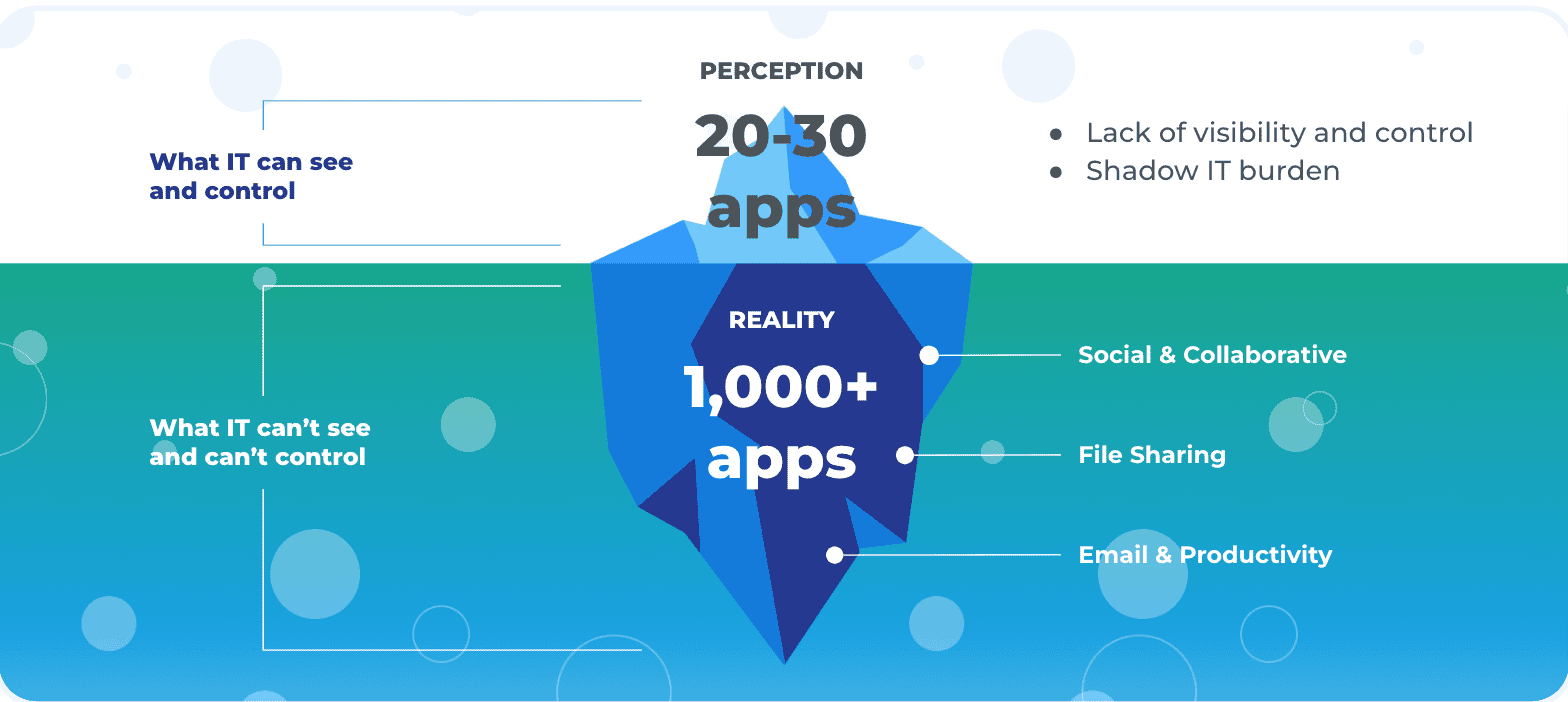 Spin.AI Apps Risk Assessment lets you identify unsanctioned SaaS Apps, Mobile Apps, Cloud Apps, or Browser Extensions that have access to your mission-critical SaaS Data – protecting you against data loss, data leak, and non-compliance risks.
Shadow IT Discovery with 300,000+ apps & extensions assessed by our AI-algorithms
Get full visibility of all third-party apps in your Google Workspace or M365 environment in one dashboard
Automatically assess Business, Security, and Compliance risks
Identify all users that have access to these applications
Allowlist/blocklist using configurable automated policies and customized alerts
Automated & Continuous Risk Assessment and history
Misconfiguration Detection & Response
Granular Security Policies
Fast Incident Response
Approval Process
Advanced Reporting
Integration with Splunk, ServiceNow, Jira, Slack.
Shine a light on Shadow IT today.
Example of a Cloud Ransomware Attack