SpinOne All-in-One MSP Automation Platform
Automated SaaS data monitoring and protection in Google Workspace, Microsoft Office 365, and Salesforce for Managed Service Providers.
Challenges of Modern Managed Service Providers
Cybersecurity advisory to protect Managed Service Providers and their customers
In May 2022, CISA, NSA, FBI, and international cyber authorities issued an advisory to help MSPs reduce the cyber risks and protect the sensitive data of their clients. The advisory included the following recommendations:
To face the modern cybersecurity challenges Managed Service Providers need powerful automation tools. These tools will enable them to enhance cybersecurity, reduce manual tasks, focus on the larger picture, and save resources.
SpinOne – Best automation platform for MSPs
We created SpinOne with modern cybersecurity threats and business risks in mind. This is a powerful tool for MSPs who want to follow CISA recommendations, provide up-to-date services to their clients and remain cost-efficient.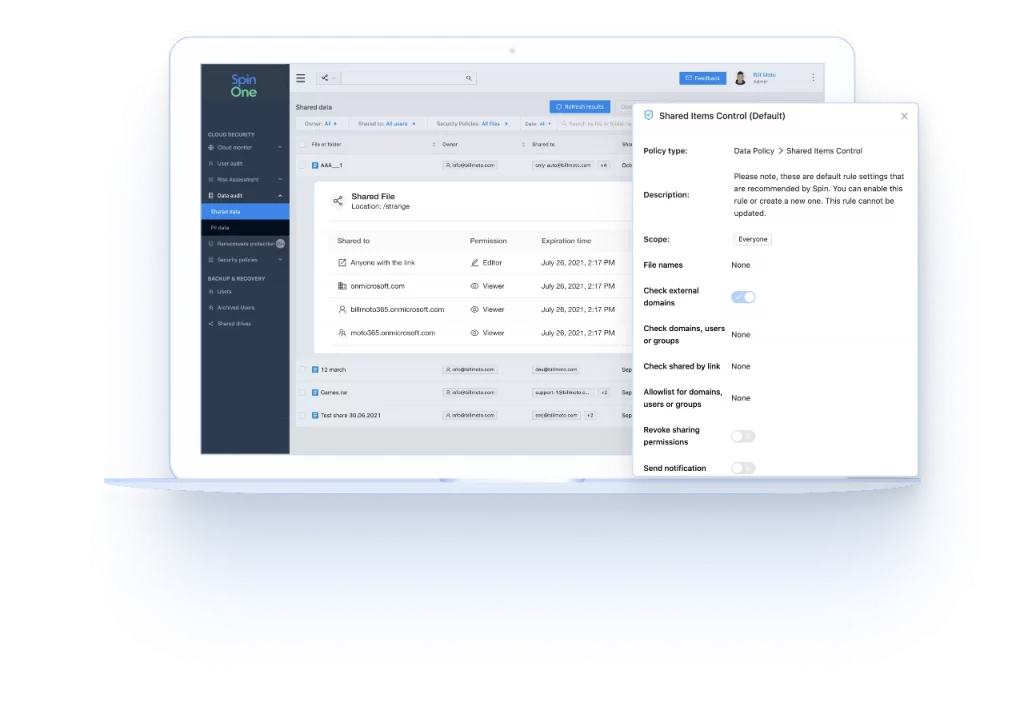 Access control & API logging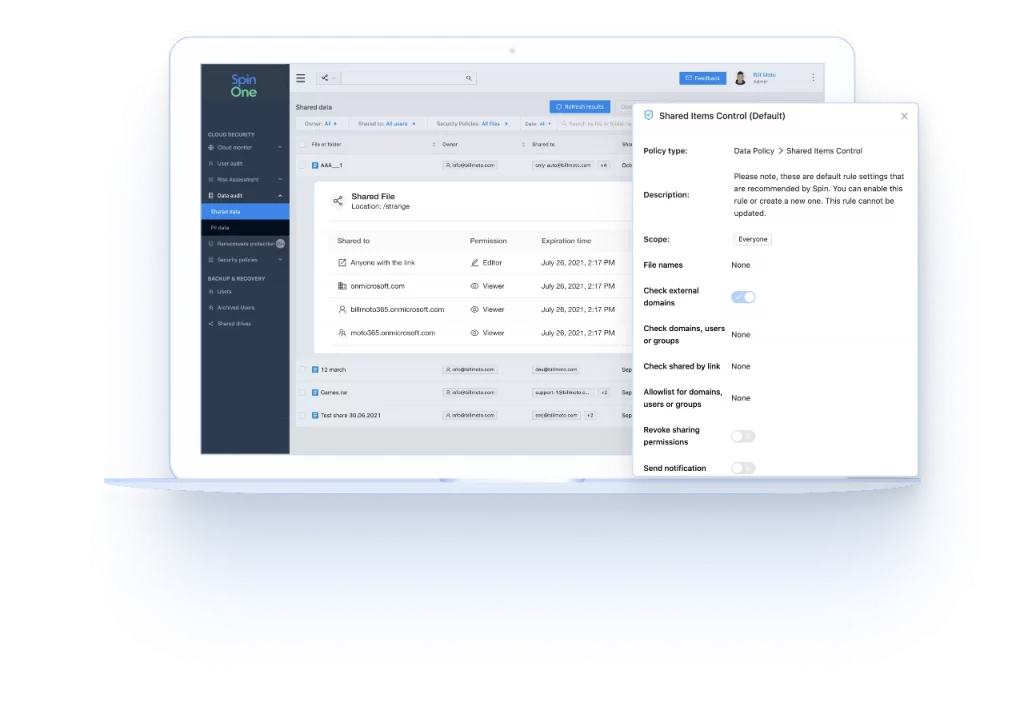 Full control of abnormal login and unauthorized sharing inside and outside the company. Logging and reporting of all activity in your Google Workspace or Microsoft Office 365.
AI-based ransomware protection
Fully automated ransomware detection in Google Workspace and Microsoft Office 365, attack termination, and recovery of encrypted files with no agent required.
OAuth Apps Risk Assessment
Streamlined detection and risk assessment of all applications and browser extensions with OAuth access to your Google Workspace or Microsoft Office 365. More than 20 categories assessed per application.
Advanced DLP policies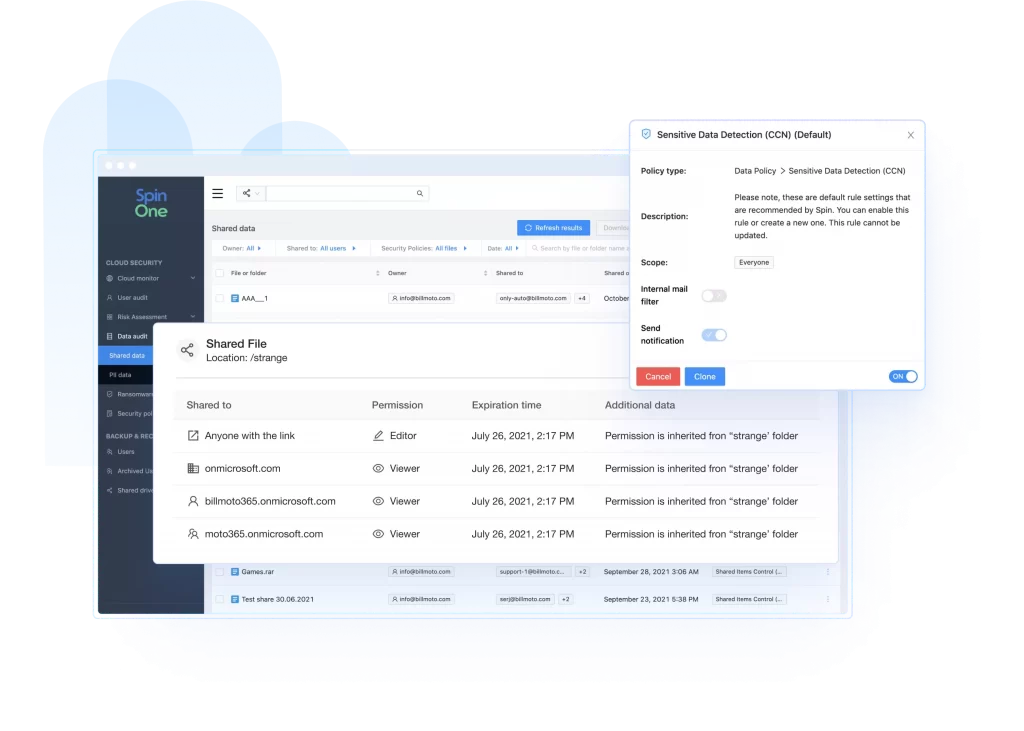 Enhanced automated control over data leak prevention policies in Google Workspace and Microsoft Office 365 to manage data sharing, PII detection, and more.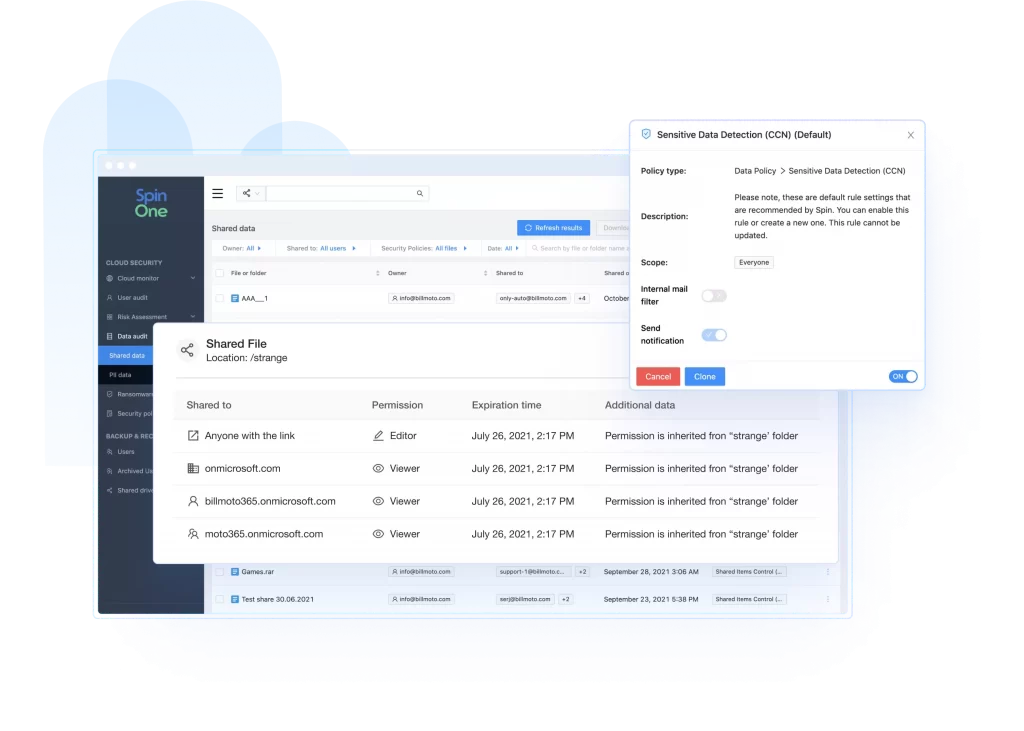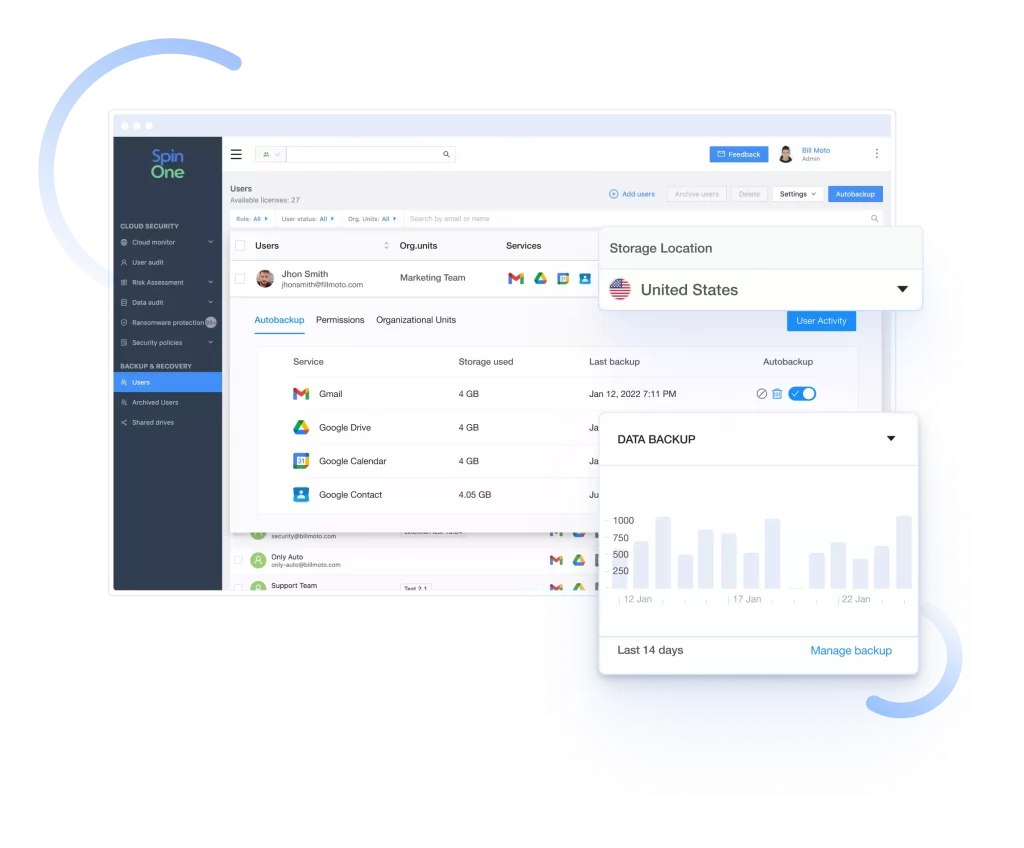 Backup & Recovery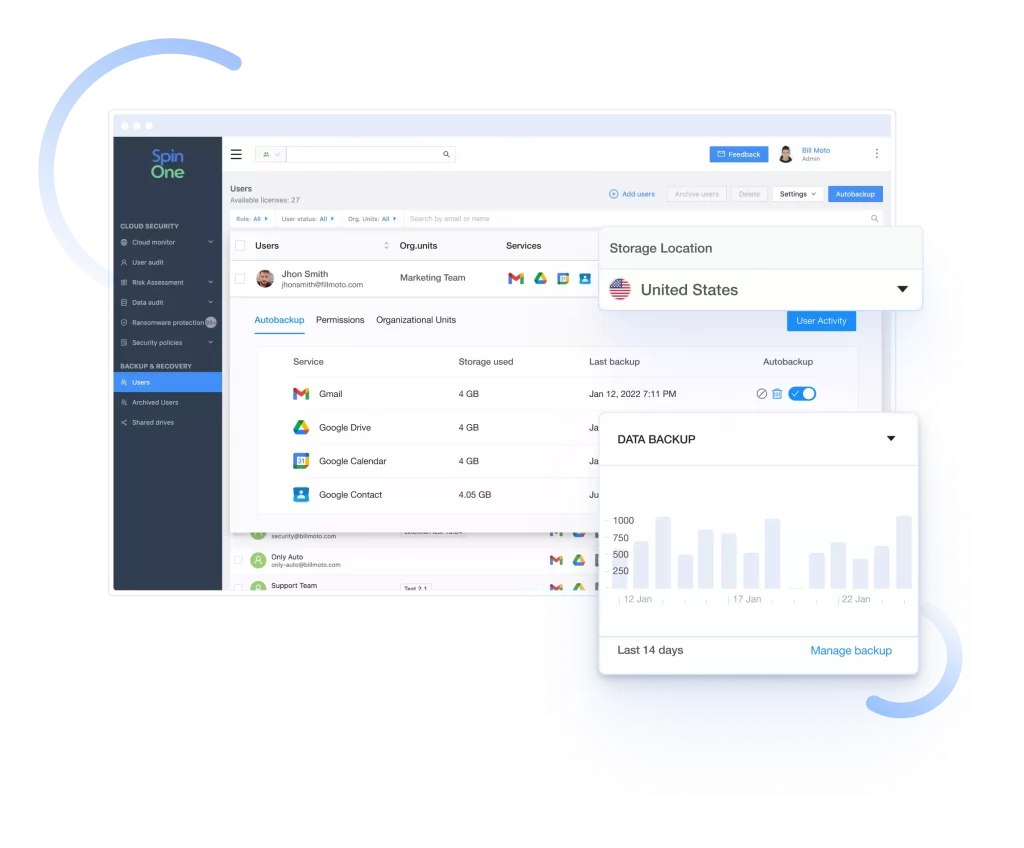 Automated daily 1x/3x a day backups of your business-critical services with the ability to restore or download on-demand.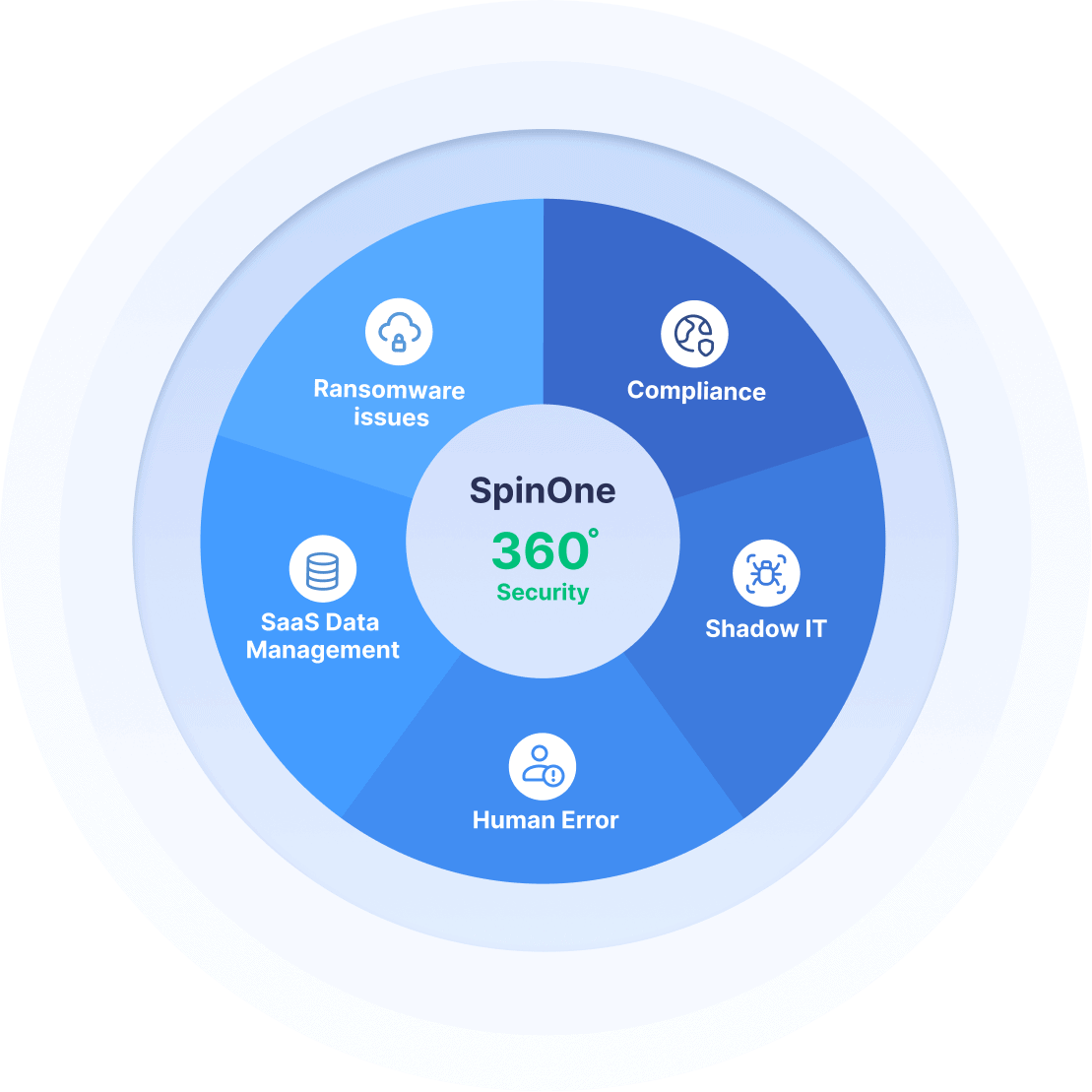 Streamline your business with Spin.AI
Become a reseller of a stellar tool for SaaS data protection for Microsoft Office 365, Google Workspace, and Salesforce