Data Loss Protection
Prevent unwanted removal of sensitive information and protect your sensitive SaaS data with SpinBackup
Data Loss Protection Use Case
Unlike data leak (which refers to unauthorized exposures of sensitive information through vulnerabilities or breach), data loss refers to the unwanted removal of sensitive information due to system error, employee mistake, or insider threat.

Employees and third party applications alike can easily share files and data outside of your organization, accidentally or intentionally delete sensitive SaaS data, and put your organization at risk. In a constantly shifting security landscape, you need proactive data loss protection measures to deter unwanted removal of sensitive information and avoid the devastating impacts on customer trust and regulatory compliance.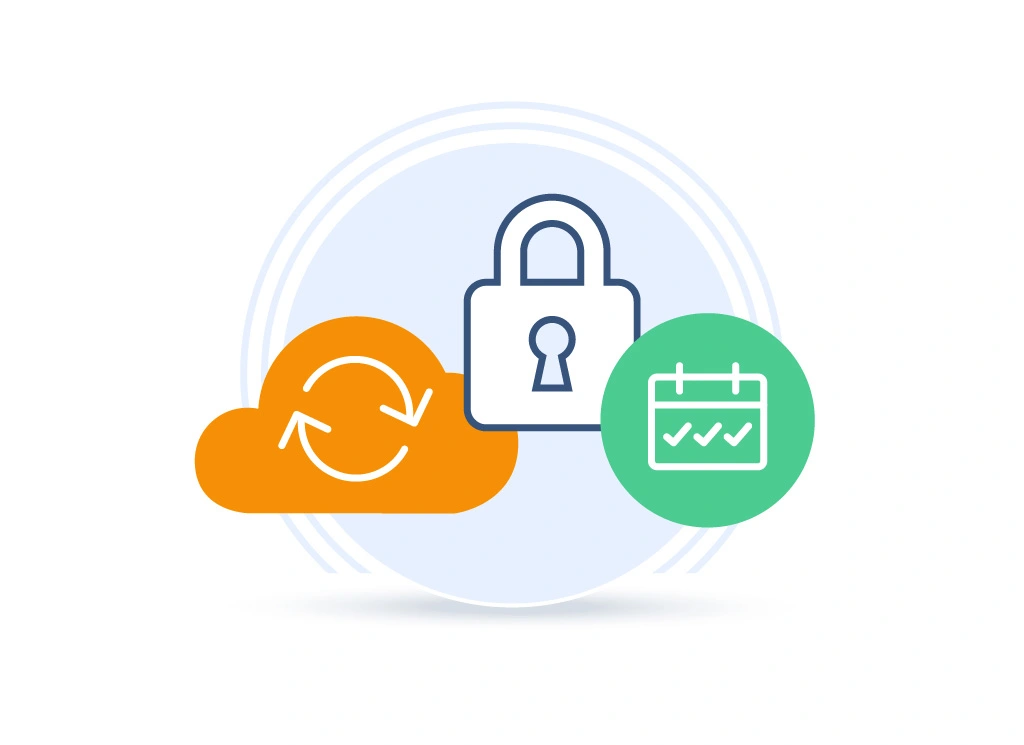 Secure, Compliance Friendly Backup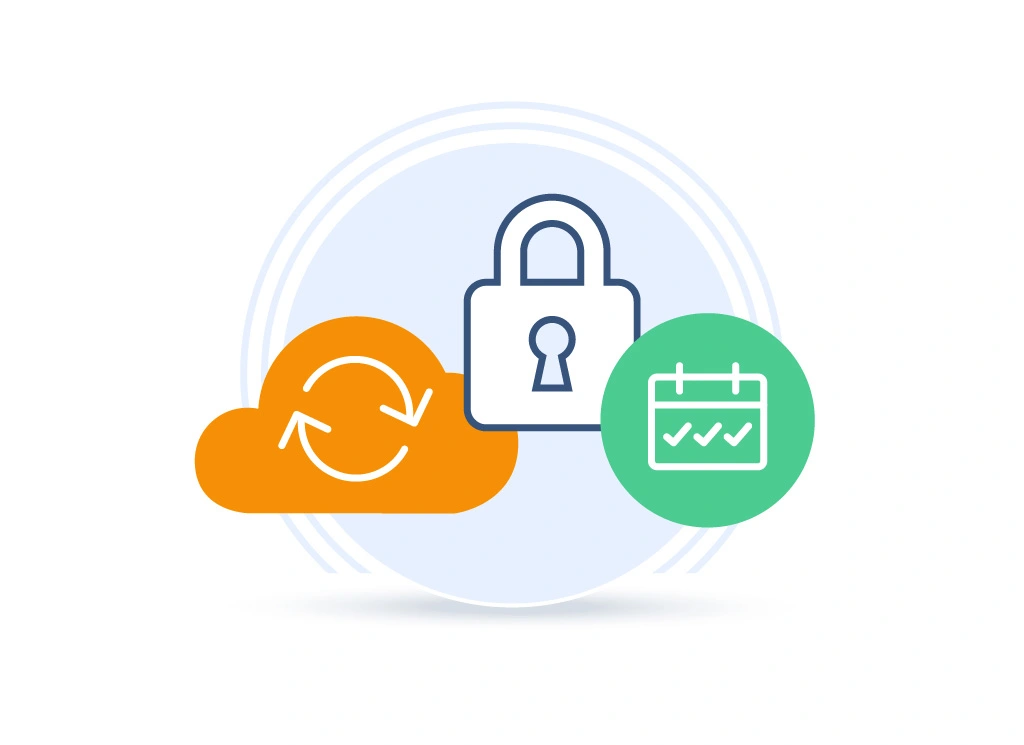 You need a backup solution that helps your organization meet local and compliance regulations – with SpinBackup, you can choose from 32 storage locations worldwide and choose your preferred secure-cloud storage provider (AWS, GCP, Azure, or BYOS).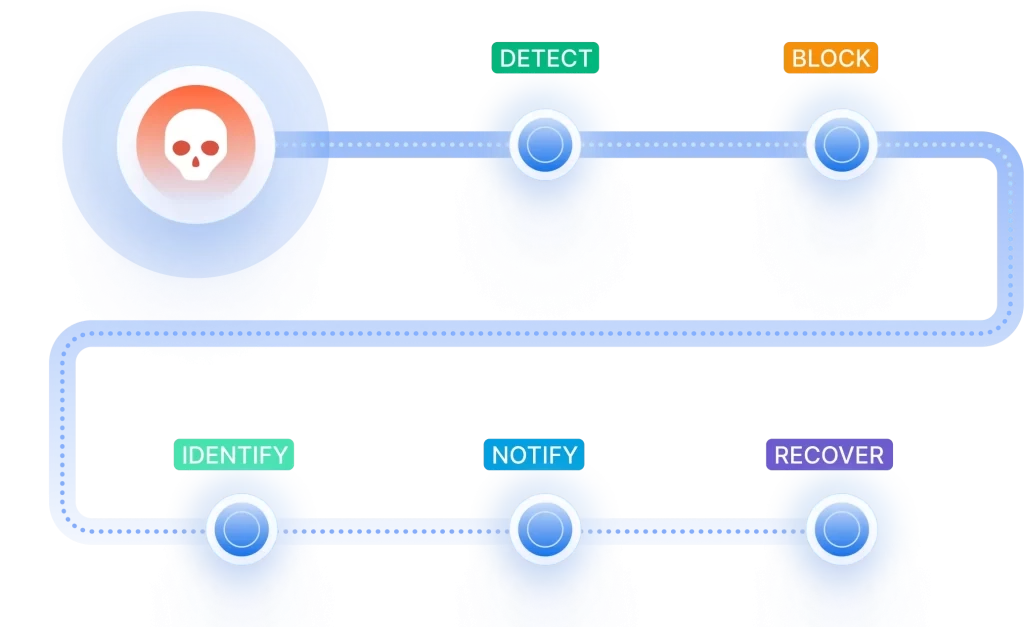 Fast, Accurate Backup & Recovery for a Strong DRP
Building a strong Disaster Recovery Plan (DRP) helps you avoid data loss disasters in the cloud due to ransomware attacks or human error.
You need a solution that provides automated, 1x or 3x daily backups to ensure all your data is accurately recovered – with fast recovery that takes minutes, not weeks.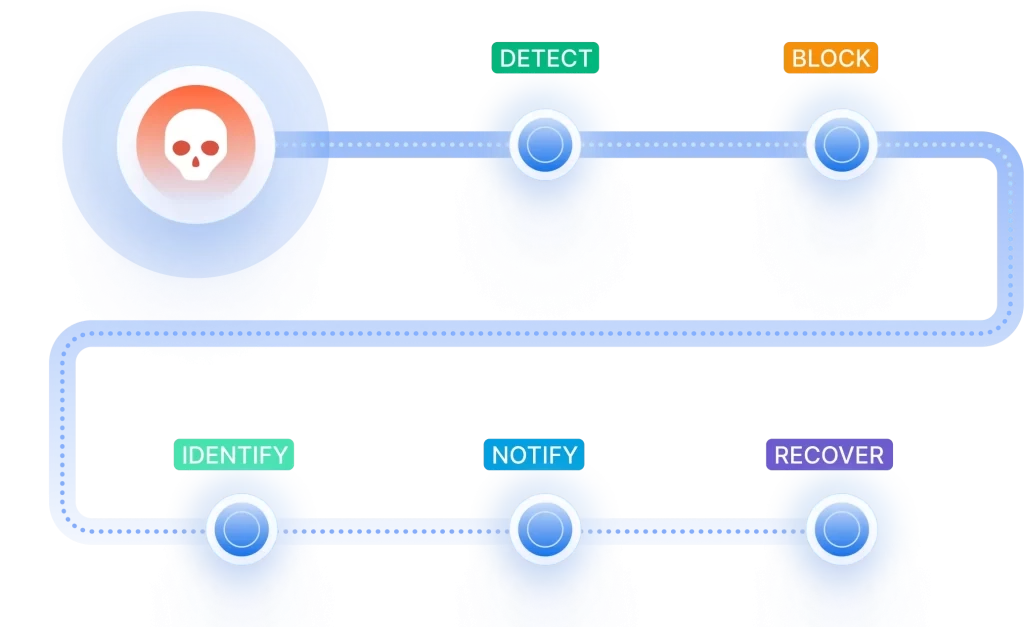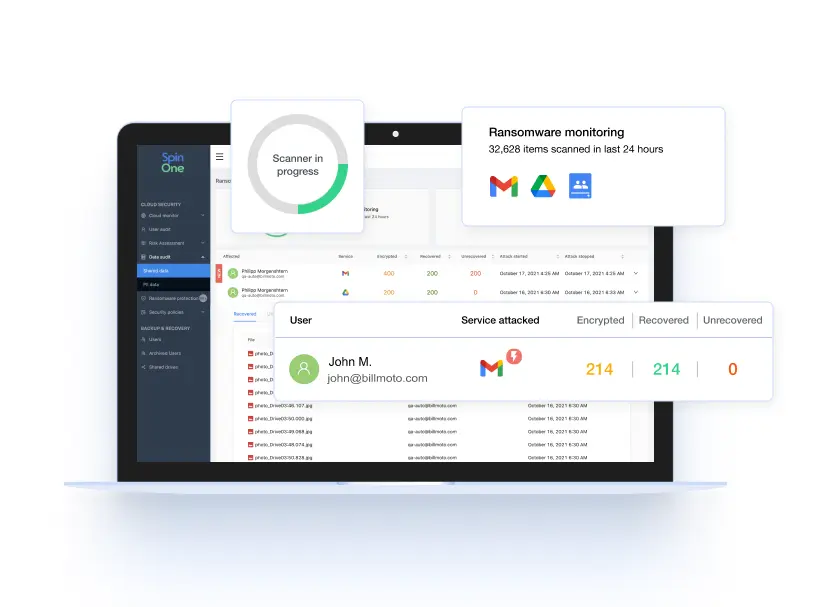 SpinBackup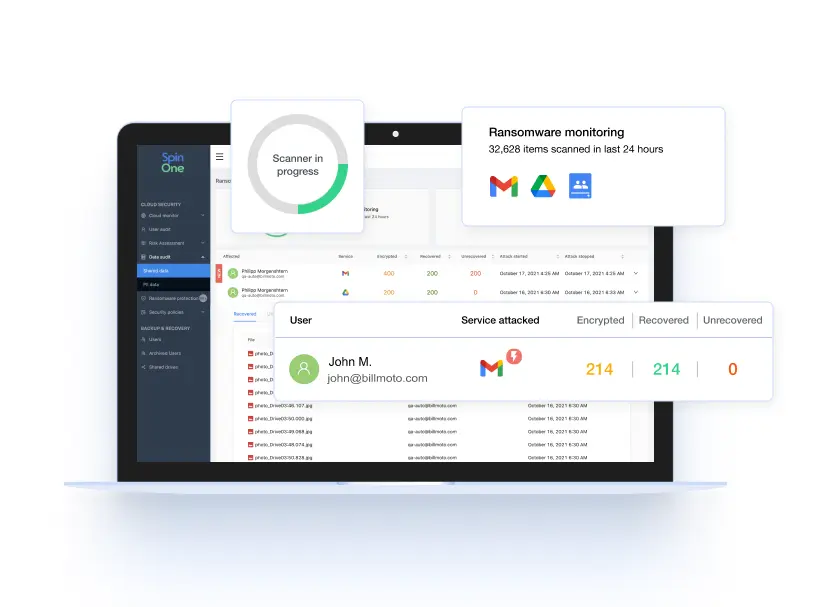 Prevent data loss disaster in your SaaS environment with a strong DRP and secure, compliant backup with SpinBackup, a solution within the SpinOne platform. Improve compliance with automated protection and reduce security issues by 95%.
Why Businesses Choose SpinBackup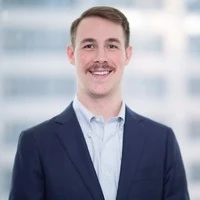 Michael Svedeman
Senior Manager, Project Development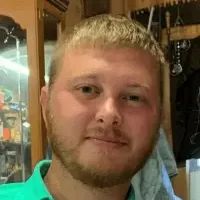 Jake Kilian
Technology Support Manager


Val Pashchenko
Information Technology Manager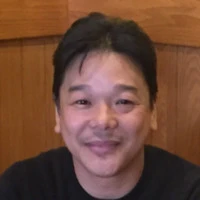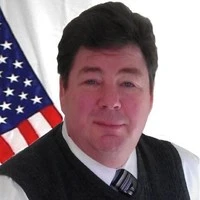 Louis Burdulis
Executive Vice President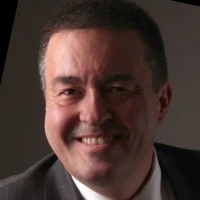 Georg Israel
General Manager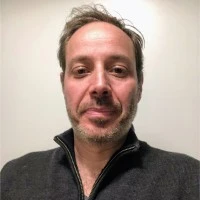 Geet Jacobs
Director, Digital Ops


Roland Chan
Chief Information Security Officer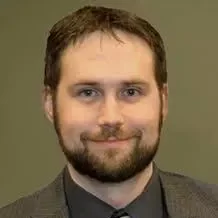 Joshua Goss
Senior Director of IT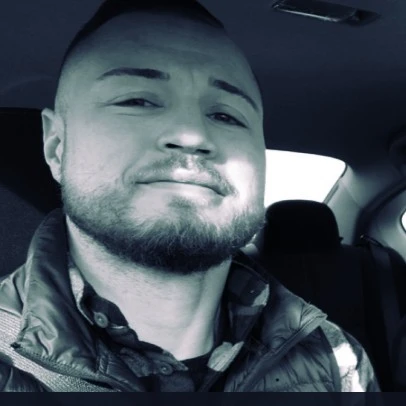 STEPHAN MATTER
Technical Operations Manager
Your SaaS Security starts with SpinBackup
Frequently Asked Questions
What is Data Loss Protection (DLP), and why is it crucial for organizations?
DLP is an integral part of keeping your business safe from data breaches and leaks, which can result in costly fines, downtime, lawsuits, or even loss of business. Data loss protection refers to the set of tools and processes that ensure business-critical and sensitive data is not lost, misused, or compromised. DLP also puts protections in place to ensure unauthorized individuals cannot access sensitive or critical data.
SaaS data is a most critical resource that must constantly be accessible to customers, end-users, and partners. Unfortunately, data loss can occur for reasons such as data corruption, SaaS downtime, or other IT infrastructure issues that violate many compliance frameworks, including HIPAA, PCI-DSS, GDPR, and others. Violating these regulatory compliances can result in stiff penalties and fines. For example, fines from the General Data Protection Regulation (GDPR) are significant if a company is grossly negligent. GDPR penalties can amount to 4% of the global turnover or $20 million, whichever is higher.
Why is SaaS backup critical in Data Loss Protection(DLP)?
Controlling data in cloud SaaS environments is becoming increasingly challenging. As organizations make greater use of cloud SaaS data locations and services, they must have the visibility and controls to govern data access and security.
Native DLP solutions by major cloud SaaS providers often fall short in features and seamless integration across cloud SaaS services. Modern enterprises need third-party data loss prevention tools to meet their needs in a rapidly-changing threat landscape.
"Backup your SaaS data — because most SaaS providers don't."
— Forrester
What are the key features of SpinDLP that enable rapid response to potential loss, and how does it reduce associated costs?
SpinDLP capabilities include:
Data Leak Prevention
24/7 Cloud Monitoring
Alerting & Reporting
Security Automation and Integrations
Low False Positives
Ability to store backups across multiple cloud storage locations
100% recoverability of SaaS data
Granular security policy orchestration
Extended backed up data retention
Compliance-Friendly SaaS Backup
It reduces the costs associated with improving compliance and reducing security issues.
What are the primary reasons for Data Loss in the cloud?
Human error
Insider threats
Ransomware or other malicious threats
Third-party applications or extensions
Data shared outside the organization
Personally Identifiable Information (PII)
Insufficient backup policies
How do DLP solutions comply with various regulatory standards related to data privacy?
DLP solutions help discover and prevent violations of compliance regulations and cybersecurity frameworks, such as PCI-DSS, GDPR, CCPA, or HIPAA.