Google Workspace Security
All-in-One, fully automated AI-powered platform for Google Workspace data protection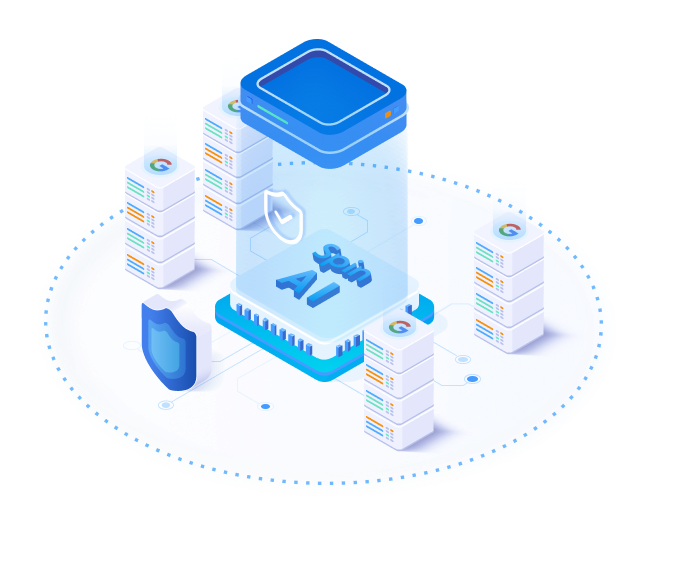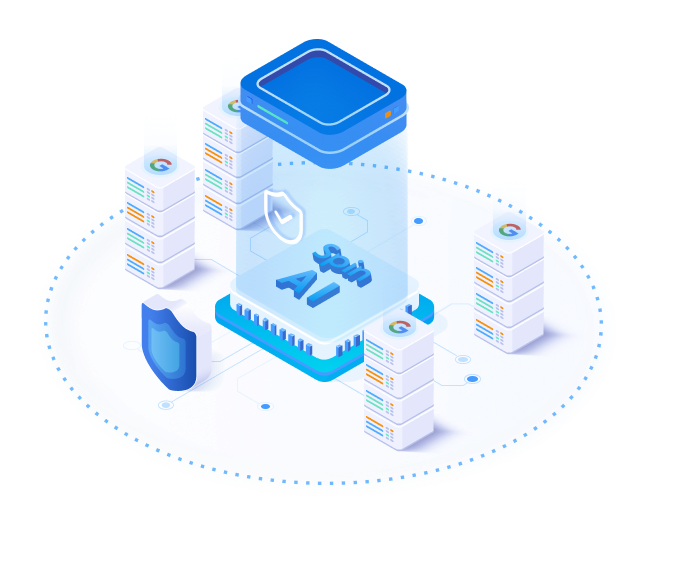 Enterprise-grade features
Augment your Google Workspace data protection and close major security gaps with enhanced functionality.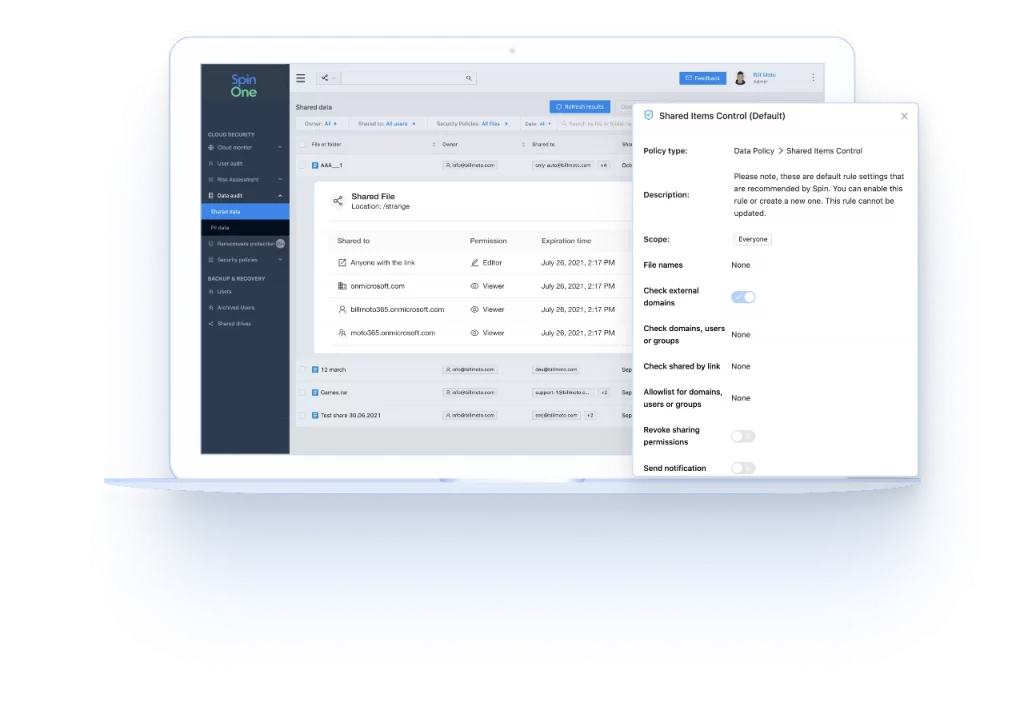 Google Workspace Security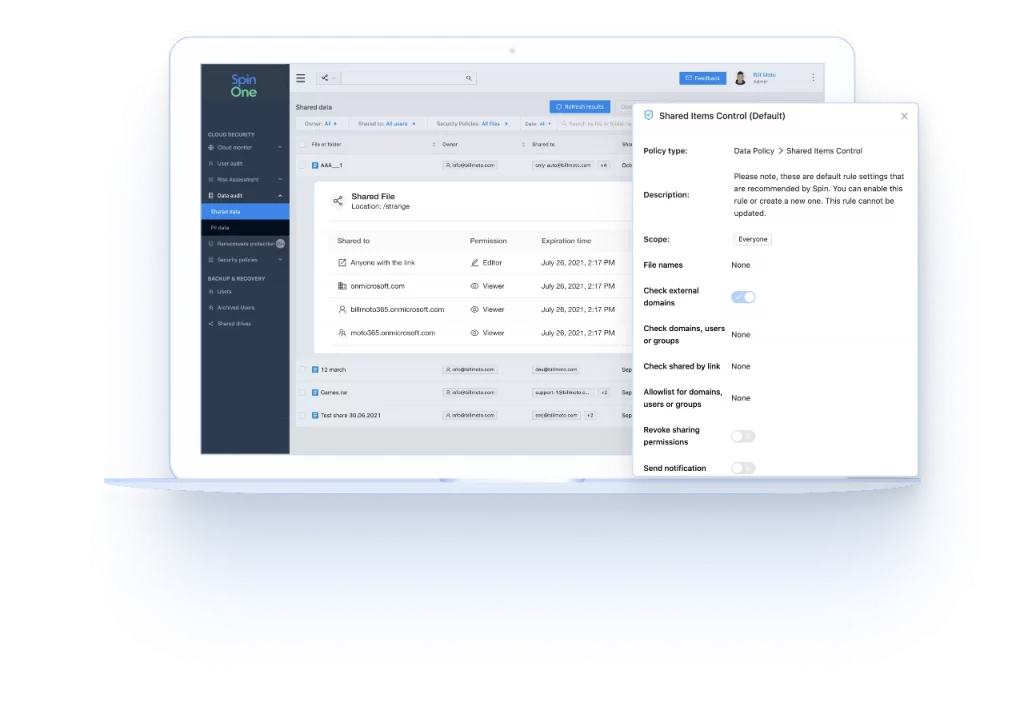 Save IT budget and Admins time. Use one platform instead of multiple tools and add-ons to protect your Google Workspace data.
Ransomware Protection
Reduce downtime after a cloud ransomware attack from 21 days to several hours with hands-free AI-based ransomware monitoring and detection.
SaaS Application Security
Decrease the time to detect and assess OAuth Applications and Chrome extensions from 2 weeks to 5 seconds and get comprehensive control over app access.
Data Leak Prevention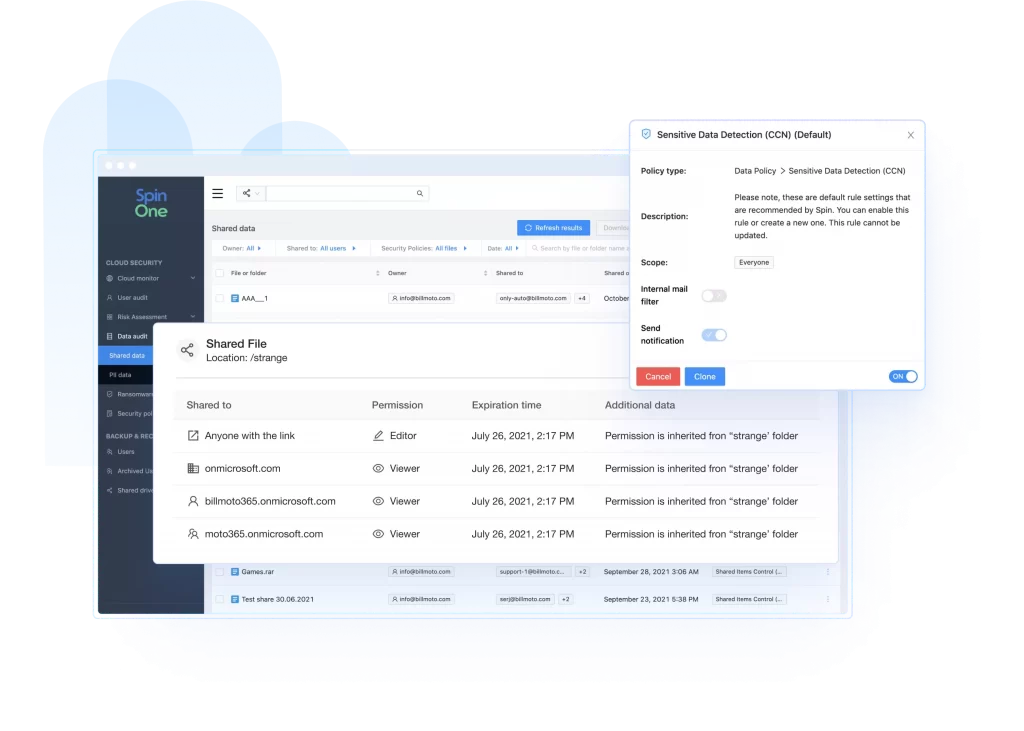 Set precise policies to prevent unauthorized data access, leak, and loss due to human error, man-in-the-middle attacks, and zero-day incidents.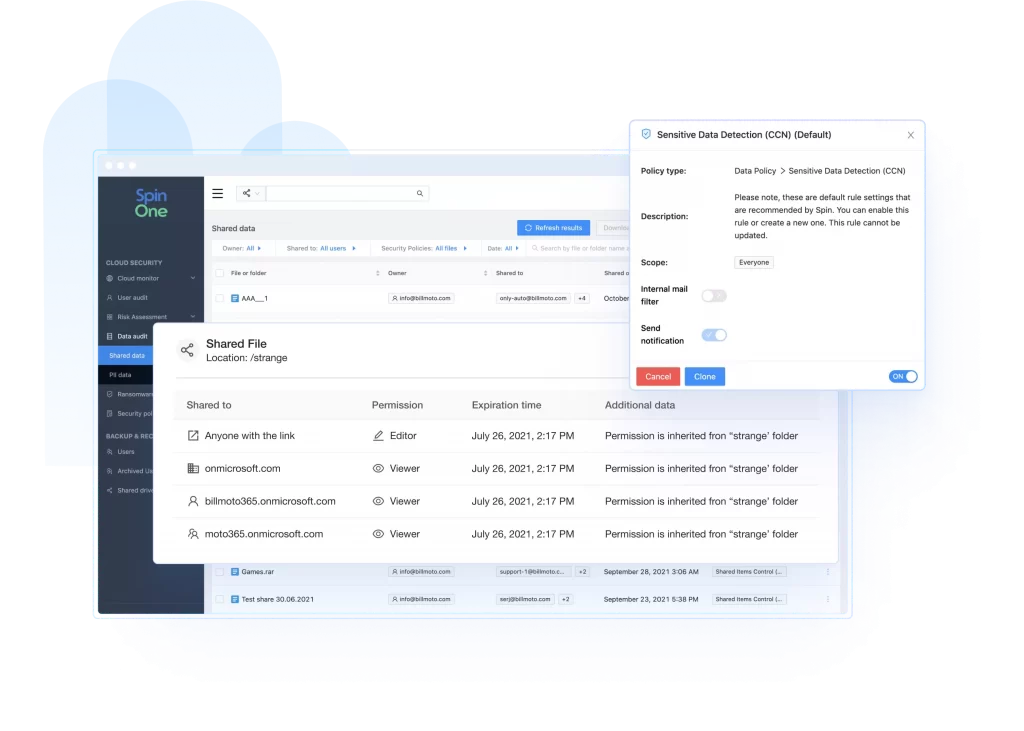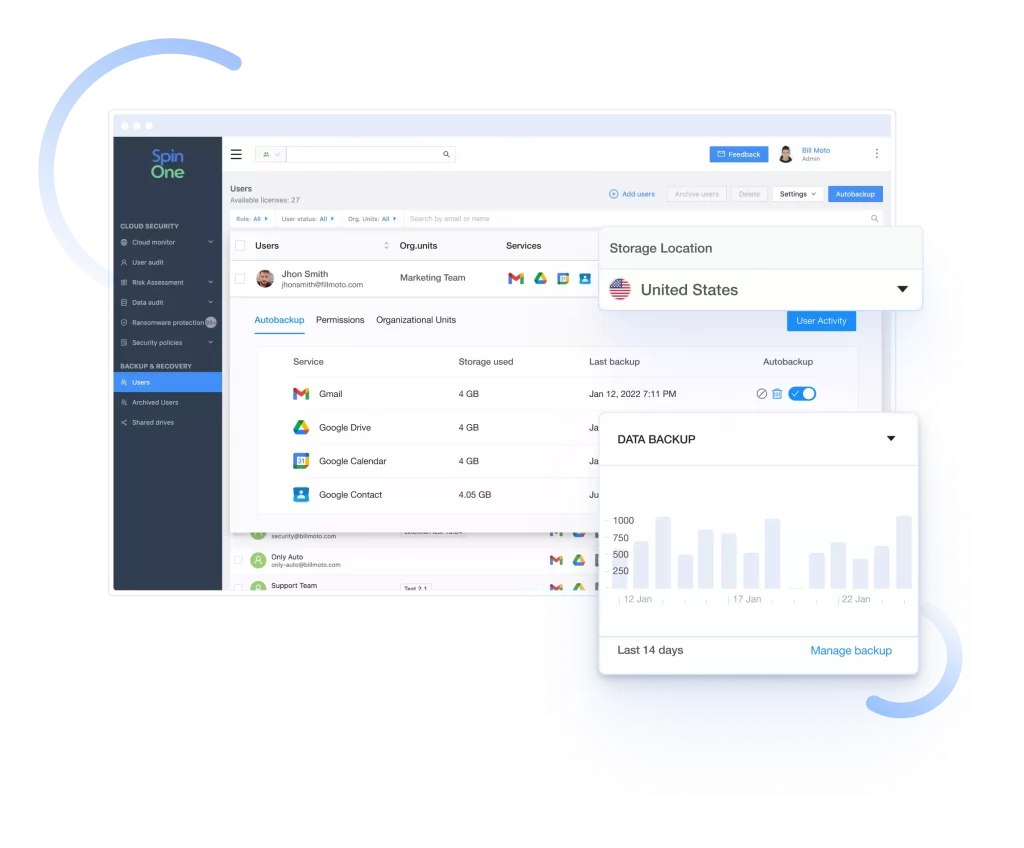 Backup & Recovery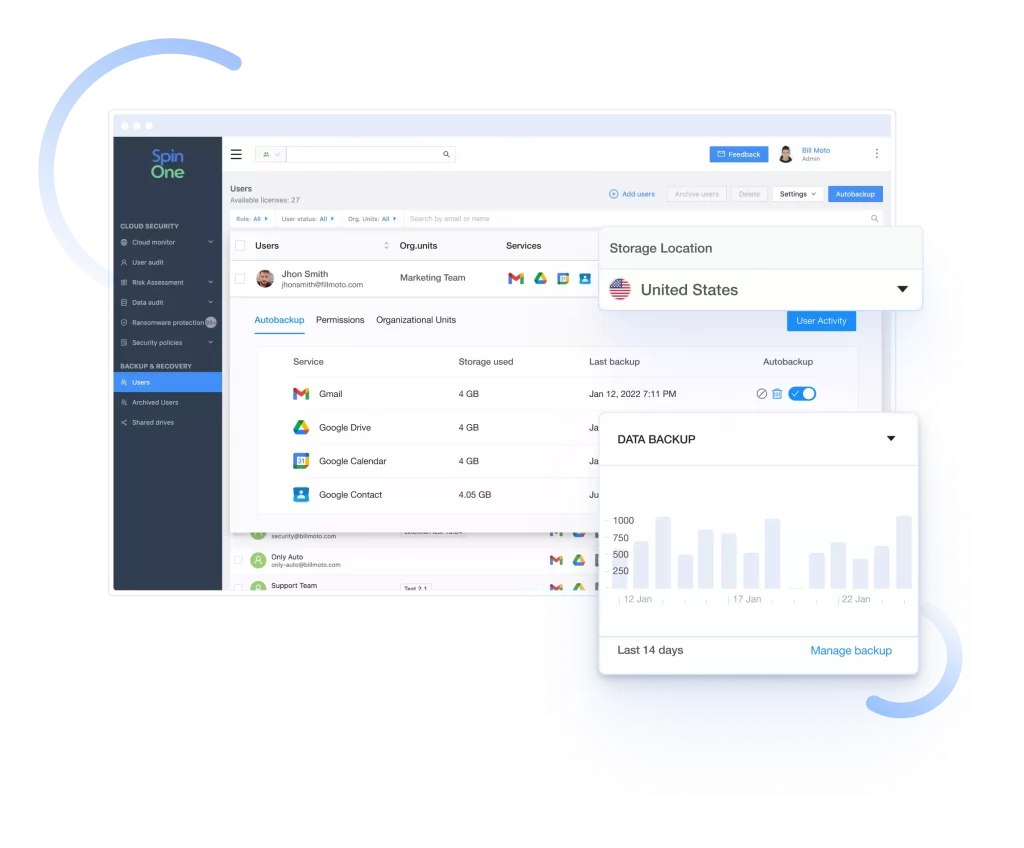 Automated backups of your mission-critical data to comply with local regulations. Find and recover lost files within minutes.
Challenges for Enterprise
Cloud technologies enhance employee performance. However, they don't solve the key challenges of a modern enterprise.
SpinOne offers solutions to each of these challenges.
From SMBs to Fortune 500s SpinOne is the platform behind the world's best security teams

Huge benefits!

Jake Kilian
Technology Support Manager

Fast to install and easy to use!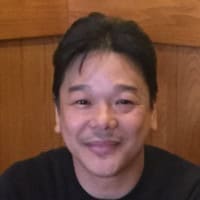 Great product and user-friendly portal!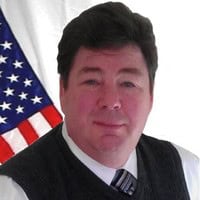 Louis Burdulis
Executive Vice President

Solution for proactive measures!

Val Pashchenko
Information Technology Manager

Great service. Works flawlessly!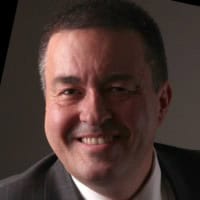 Georg Israel
General Manager

Greatest Google backup client!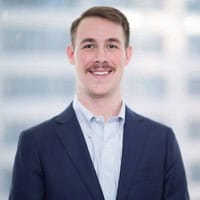 Michael Svedeman
Senior Manager, Project Development

Platform simplicity is over the top!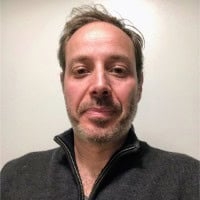 Geet Jacobs
Director, Digital Ops

Maximize the functionality of the G Suite!

Roland Chan
Chief Information Security Officer

The best I've found!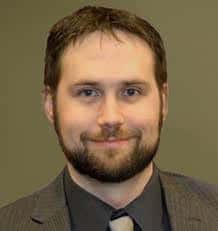 Joshua Goss
Senior Director of IT
Streamlined Enterprise Security for SaaS Data
SaaS data security is our top priority. We've introduced several processes and regulations to protect your enterprise SaaS data and enhance compliance.
EU-US Privacy Shield
Data Privacy Practices Compliant
SOC 2 Type II
Trust Services Principles
Powerful Technology Alliances in Place
The Spin Technology Alliance Program aligns our initiatives and strategic objectives with our partners to maintain best-in-class positioning.
Frequently Asked Questions
Have more questions about SpinOne and Google Workspace Data Protection? Learn more from our FAQ section or
contact our support.
What Google Workspace security risks can SpinOne help mitigate?
Unauthorized access to sensitive corporate data.
Data loss or leak due to human error or attack.
Zero-day attack in third-party apps and extensions.
Days of downtime due to multiple cybersecurity incidents including ransomware.
Non-compliance.
Why should I backup my SaaS data?
Google Workspace applies a shared responsibility model for data protection. It prevents data loss due to technical malfunction or attacks. However, Google places responsibility for human error exclusively on its users.
I am looking for a solution to archive the Gmail accounts of former employees and retain their emails. Can you help?
SpinOne has a special offer for archived users. You can safely delete their Google Workspace account and store all the data in our storage. Please connect with one of our sales team members for more information and pricing: info@spin.ai
Is Google Workspace vulnerable to ransomware attacks?
Ransomware uses OAuth access to hit cloud office suites. It exploits application vulnerabilities or human error to gain access and infect your corporate Google Workspace.
Does Google Workspace have any protection against Shadow IT?
No. Businesses, SMBs, and enterprises alike need solutions like SpinOne. Our platform detects and estimates OAuth applications. It also alerts about any apps with high risk.
Start Making the Most of Google Workspace Security
It only takes a few steps to get started with our free demo.