April 28, 2023 |
Updated on: October 18, 2023
| Reading time 9 minutes
3 Questions to Consider When Evaluating Backup Solutions
Data is the lifeblood of modern businesses. Organizations rely on data for critical decision-making, analysis, and communication. Without data, companies can quickly come to a standstill. Therefore, backing up critical data is essential to protect against data loss. In addition, as organizations rapidly move to the cloud with SaaS solutions powering their business, SaaS data must also be protected. However, not all backup solutions are created equal. Here are three questions to consider when evaluating backup solutions for your business.
What are your Recovery Time Objectives (RTOs)?
One of the critical factors to consider when evaluating backup solutions is your Recovery Time Objectives (RTOs). RTOs are the maximum time your business can tolerate without access to essential data before it starts impacting your operations. For example, a company with an RTO of 24 hours can accept up to one day of downtime before it starts to affect its operations.
Different backup solutions offer different RTOs. In other words, different backup solutions may take longer to recover your data than others. Therefore, depending on your business's RTO, you must choose a backup solution that meets your RTO requirements. Otherwise, the RTO decided upon by your business may not be possible.
How often and what types of backups are taken?
The frequency of backups is another crucial factor to consider when evaluating backup solutions. Companies should take backups frequently to minimize the risk of data loss. If backups occur infrequently, you risk losing significant amounts of data in a disaster. On the other hand, taking backups too frequently can lead to increased storage costs, cloud egress fees, and potential performance impacts.
The frequency of backups you need will depend on the amount of data you generate and the rate at which it changes. If your business produces and changes a lot of data frequently, you may need to take backups more often than a business that generates less data.
Since SaaS environments charge egress fees for data transmitted out of the SaaS environment, taking efficient backups is critical. Therefore, look for a modern SaaS backup solution that takes incremental backups instead of full backups with each backup iteration.
Incremental backups only copy the changed data. This way, you are assured that any new data is protected and backups are happening as efficiently as possible, minimizing egress fees and storage costs.
Why is it essential to consider SLAs to recover SaaS data?
As more businesses move to the cloud, SaaS solutions are becoming increasingly popular. SaaS solutions offer many benefits over traditional infrastructure, including scalability, accessibility, and reduced management costs. However, they also introduce new business risks, such as data loss due to cloud provider outages, user errors, Shadow IT, and malicious attacks.
It's crucial to consider Service Level Agreements (SLAs) when evaluating backup solutions for SaaS data to protect your business against these risks. SLAs are agreements between you and your backup solution provider that define the level of service you can expect. SLAs typically include metrics such as recovery time, recovery point objectives (RPOs), and the durability of your data.
SLAs are important because they provide a guarantee of service. You may be entitled to compensation if your backup solution provider fails to meet the SLA. SLAs can also help you choose a backup solution provider that meets your business's specific data protection needs. For example, if you have a low RTO and RPO need, you'll want to select a backup solution provider with an SLA meeting those requirements.
Spin.AI – Robust SaaS backup that meets business-critical SLAs
Spin.AI is a cutting-edge SaaS Security Posture Management and data protection solution that provides advanced cybersecurity features and capabilities for your SaaS environment. It also provides a modern SaaS data protection solution that offers the lowest SLA among its competitors at 2 hours.
Keeping your data protected and secured are features that go hand-in-hand. Unfortunately, organizations often focus on backing up their data and not securing it. Or they may implement security capabilities but forget about proper SaaS backups. Both are vital.
Spin.AI provides the best of both worlds and brings best-in-class protection from a security and data protection perspective. Note the following features:
Ransomware protection – With spin ransomware protection, businesses can reduce their downtime from many days down to 2 hours with Spin's guaranteed 2-hour SLA. In addition, it can help companies reduce their recovery costs by as much as 90% by using AI-driven ransomware monitoring and incident response.
Apps risk assessment – It helps provide automated risk assessments for the thousands of SaaS apps on the SaaS marketplace, allowing SecOps to leverage Spin's automated tools to keep their environment free of malicious apps, Shadow IT, and align third-party apps with acceptable use and IT policies
Data leak prevention (DLP) – Prevent data from leaking from the sanctioned environment and accidentally exposing data to the outside world
Backup & Recovery – Spin.AI provides automated, continuous backups that ensure SaaS data is protected and recoverable in the event of a disaster
If you want to speak with a Spin.AI engineer about how Spin.AI can help satisfy your SaaS backups needs, including meeting stringent SLAs, click here to book a demo: Request a Demo of SpinOne.
Thanks for your feedback!
How Can You Maximize SaaS Security Benefits?
Let's get started with a live demo
Latest blog posts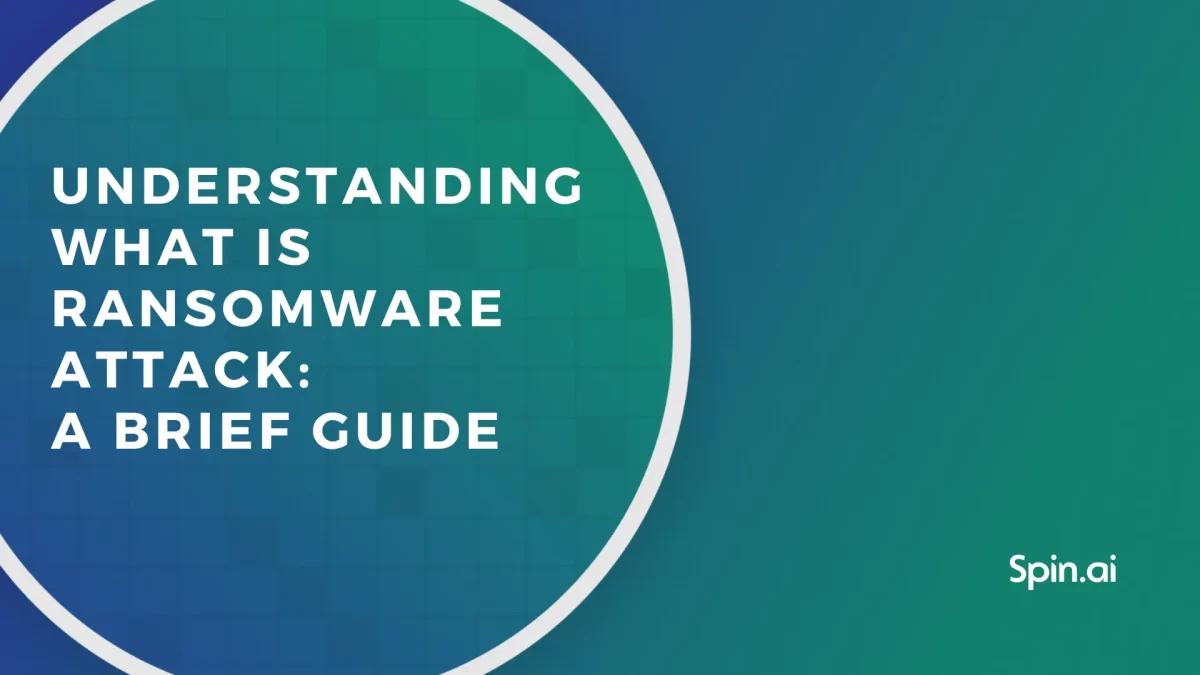 The number of ransomware attacks has been growing steadily for the past years. So have the ransom payments. Experts predict […]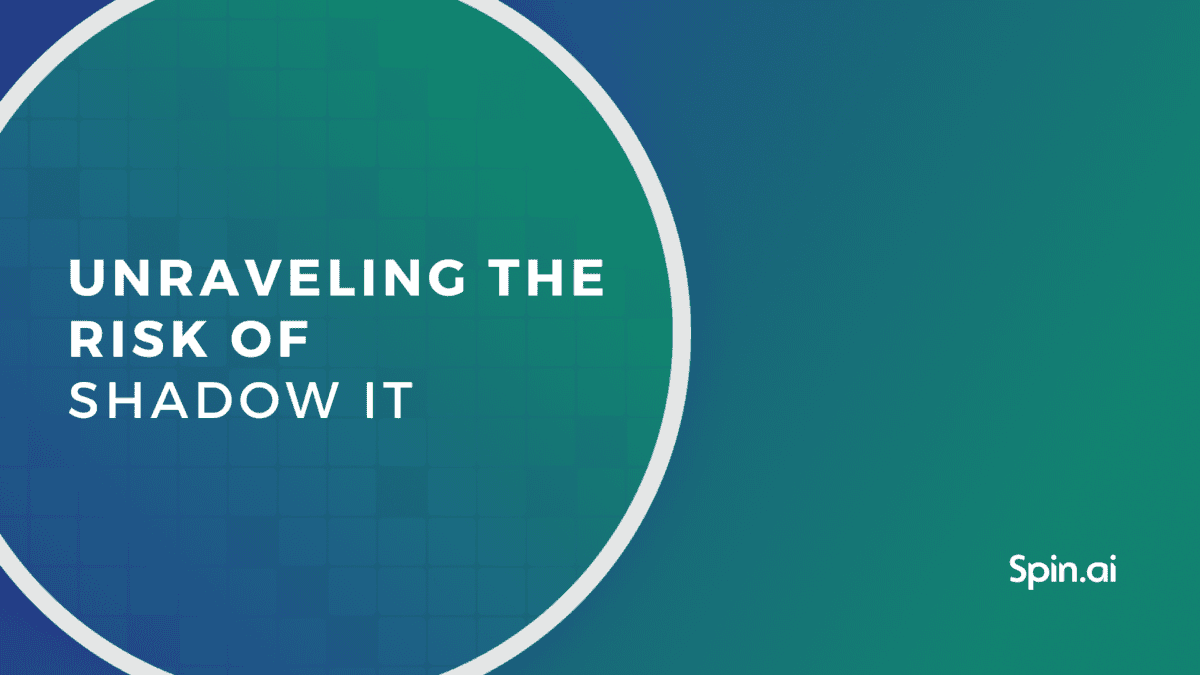 While our workplaces become increasingly reliant on third-party applications, how do organizations balance security and usability? Our Director of Product […]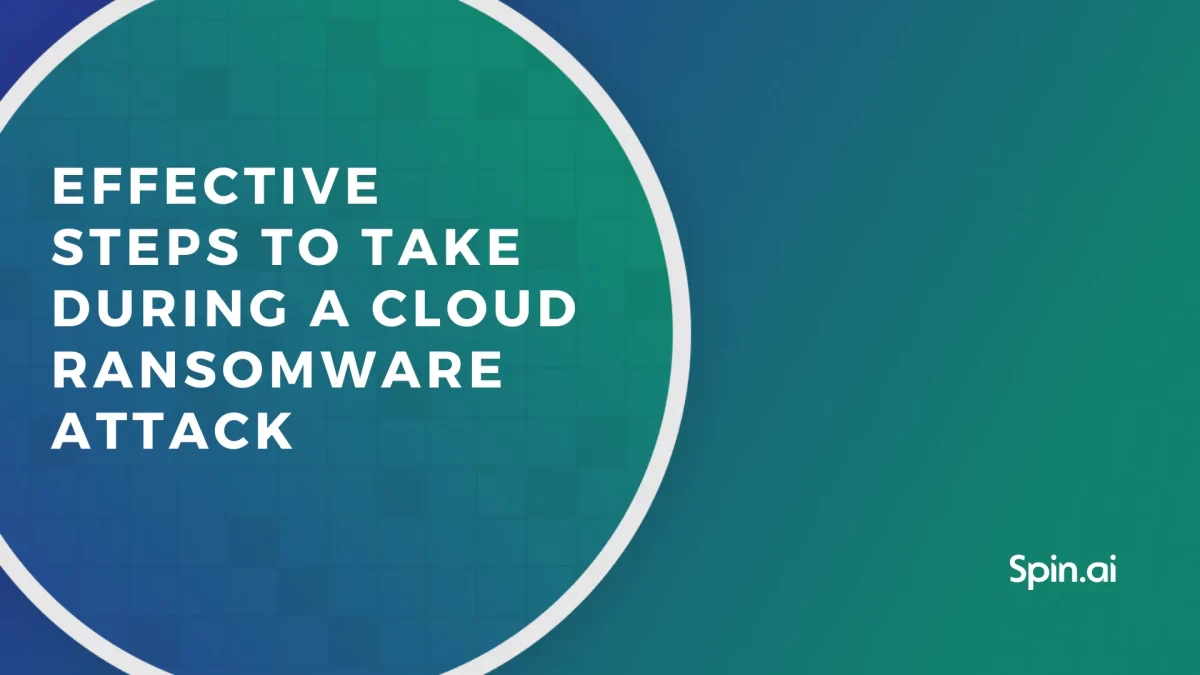 In 2023 alone, 72% of companies were affected by ransomware, a significant increase compared to 55% in 2018. Unless your […]