April 21, 2023 | Reading time 8 minutes
Spin.AI Announces New Google Integration for App Risk Assessment 
Recent analysis reveals that a staggering 75% of SaaS applications with OAuth permissions to Google Workspace pose a high or medium risk to sensitive data within Google Workspace – highlighting the ever-growing need to prioritize securing SaaS ecosystems. With hundreds of thousands of apps and extensions available to Google Workspace users, the need for visibility and control over the SaaS ecosystem is more urgent than ever.
To help users mitigate this increasing risk, Google has now integrated Spin.AI Risk Assessment for Chrome Extensions into the Google Workspace Admin console – allowing Google admins to see the risk scores for all integrated browser extensions.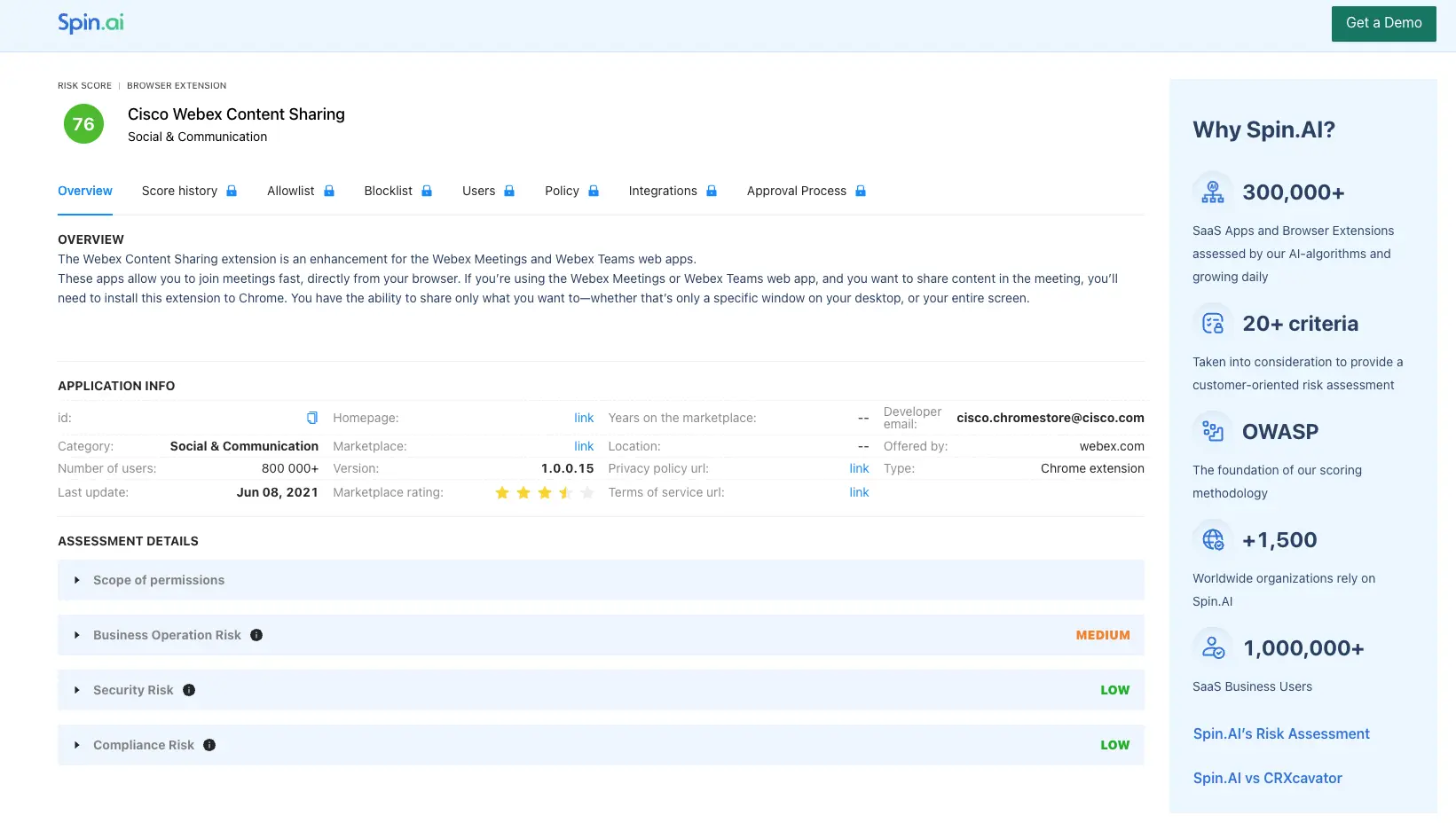 Google integration for Chrome Extensions risk assessment and SaaS security
Integrated directly into the Google Chrome Managed Browsers console, administrators can now use Spin App Risk Assessment to quickly view assessment reports of detected extensions – providing visibility into potential operation, security, or compliance risks.
This new Google's integration with Spin.AI App Risk Assessment and Google Chrome Managed Browsers console allows administrators to benefit from the powerful risk assessment capabilities of SpinOne – leveling the playing field with modern threats, and protecting their critical business data stored on their browser or SaaS services.


Introducing Spin.AI Apps Risk Assessment
SpinApps Risk Assessment assesses security and compliance risks of browser extensions, allowing admins visibility and control over their Google Workspace ecosystem. Additionally, Spin Apps Risk Assessment's integration provides:
Unsanctioned Extensions Discovery
Scope of permissions Assessment
Advanced Reporting
Source Code Analysis
Vulnerabilities check up
Assessment Score and History
Business, Security and Compliance Risk Visibility
Rather than delivering a basic score, it enables administrators and SecOps teams to dive deep into an extensions' security and compliance risks to fully understand risks an organization assumes when using a specific extension.
The SpinApps Risk Assessment uses a thorough list of over 15 risk criterias to perform assessments. In addition, it is geared toward also understanding compliance risks (most organizations are subject to regulatory frameworks like GDPR, HIPAA, SOC, CCPA, and others.) This assessment:
Considers over 15+ criterias for each detected extension
Utilizes a unique database of over 300,000+ apps and extensions assessed by AI-algorithms
Provides an easy-to-view assessment with the ability to drill down on each application's possible business, security, or compliance risks
Delivers a detailed and intuitive scoring system (from 0 to 100) for SecOps teams to zero in on the riskiest applications
Based on OWASP methodology
It significantly reduces the heavy lifting of SecOps teams to manually assess and continuously reassess extensions, while also highlighting any potential compliance risks.


Get visibility and control over your SaaS environment
The free SpinApps Risk Assessment integrated with the Google Chrome Managed Browsers console offers robust risk assessment features, enabling administrators to evaluate browser extensions manually. With this free version, admins can click the extension name, access the Spin.AI risk score, and make better security decisions based on that score.
Administrators looking to further safeguard their Google Workspace or Microsoft 365 ecosystem against browser extensions and third-party Oauth applications have the option to dive deeper with SpinApps.

SpinApps is the full version of Spin.AI's powerful risk assessment. It provides fully automated monitoring, visibility, app extension management, and alerting capabilities. This allows admins to not just view, but control apps and extensions based on risk scores. SpinApps' more thorough, granular capabilities:

Supports platforms beyond Google Chrome extensions, such as Microsoft Edge
Extends its reach to Google Workspace and Microsoft 365
Automates installation, detection, assessment, and updates on OAuth token refresh timings
Offers granular controls and policies for completely automating Blocklisting/Allowlisting
Enables the creation of policies to take action on applications and extensions based on their:

Risk Score
Application ID
Category
Developer
Application Name

SpinApps empowers admins to make well-informed decisions based on the SpinOne all-in-one SaaS security platform, which continuously scans and assesses SaaS application risks in the environment.

Spin.AI is on a mission to enhance and automate your SaaS security, data protection, and compliance. Safeguard your SaaS data in Google Workspace and Microsoft 365 with the industry's only AI-powered, detection and response – ensuring near-zero downtime, data integrity, and business continuity.
Request a demo to learn more.
Thanks for your feedback!
How Can You Maximize SaaS Security Benefits?
Let's get started with a live demo
Latest blog posts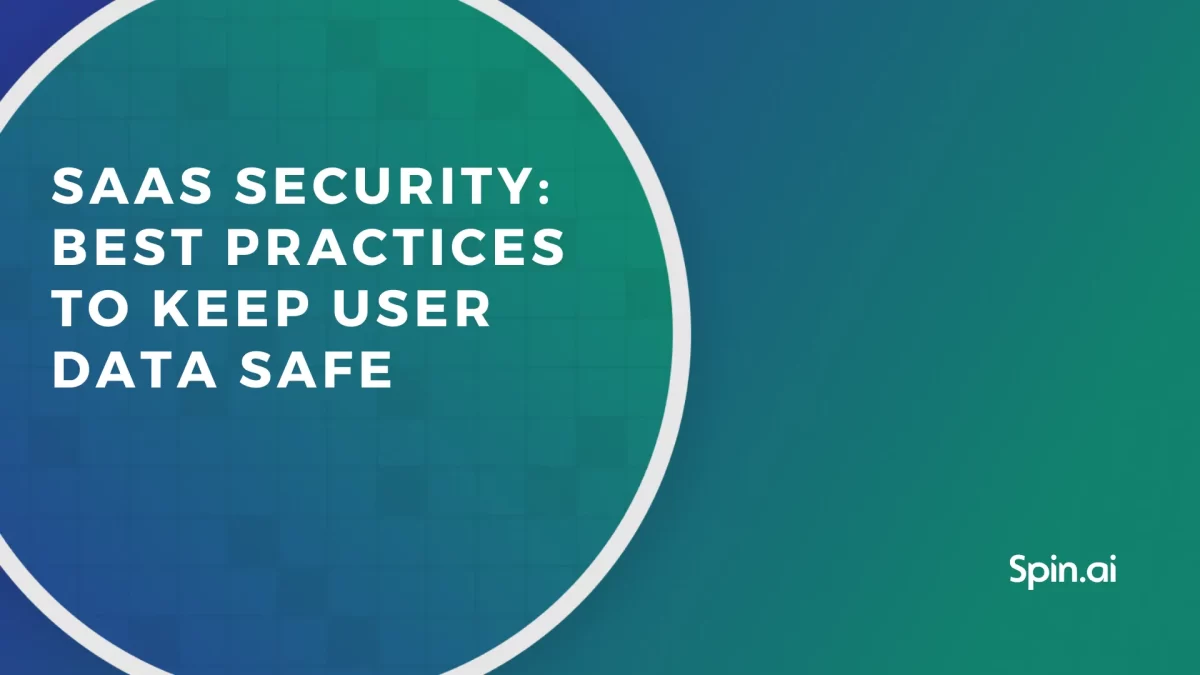 With many businesses relying on SaaS environments, SaaS security has become critical. Learn the best practices of SaaS security that […]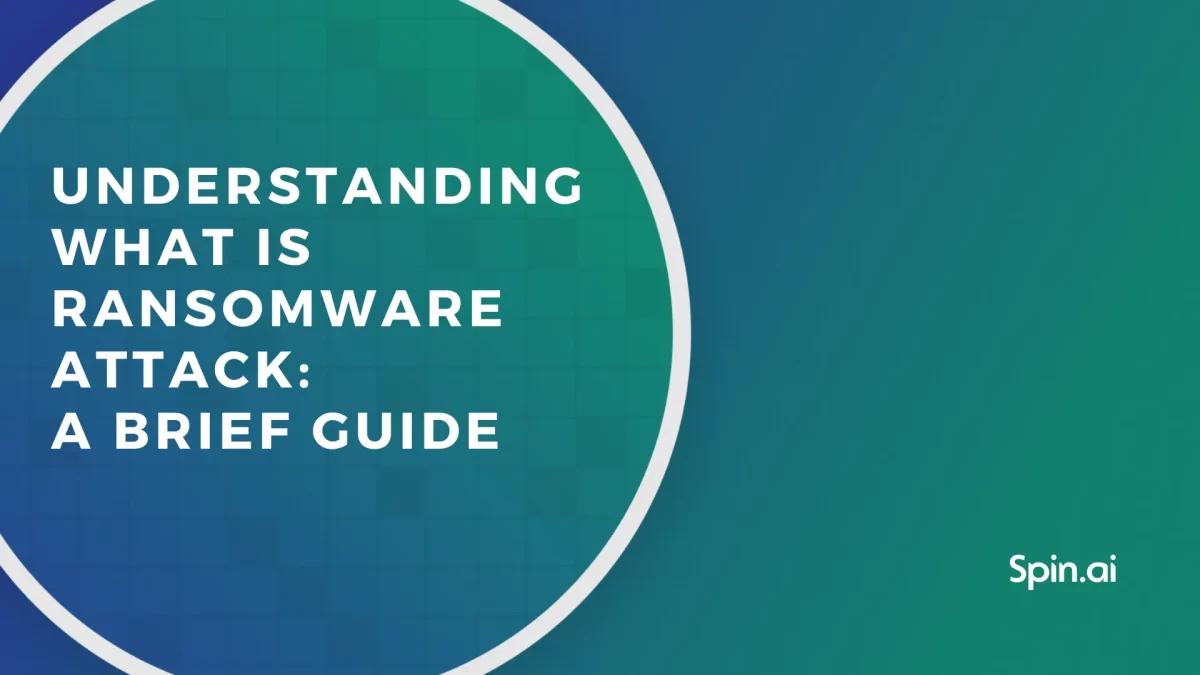 The number of ransomware attacks has been growing steadily for the past years. So have the ransom payments. Experts predict […]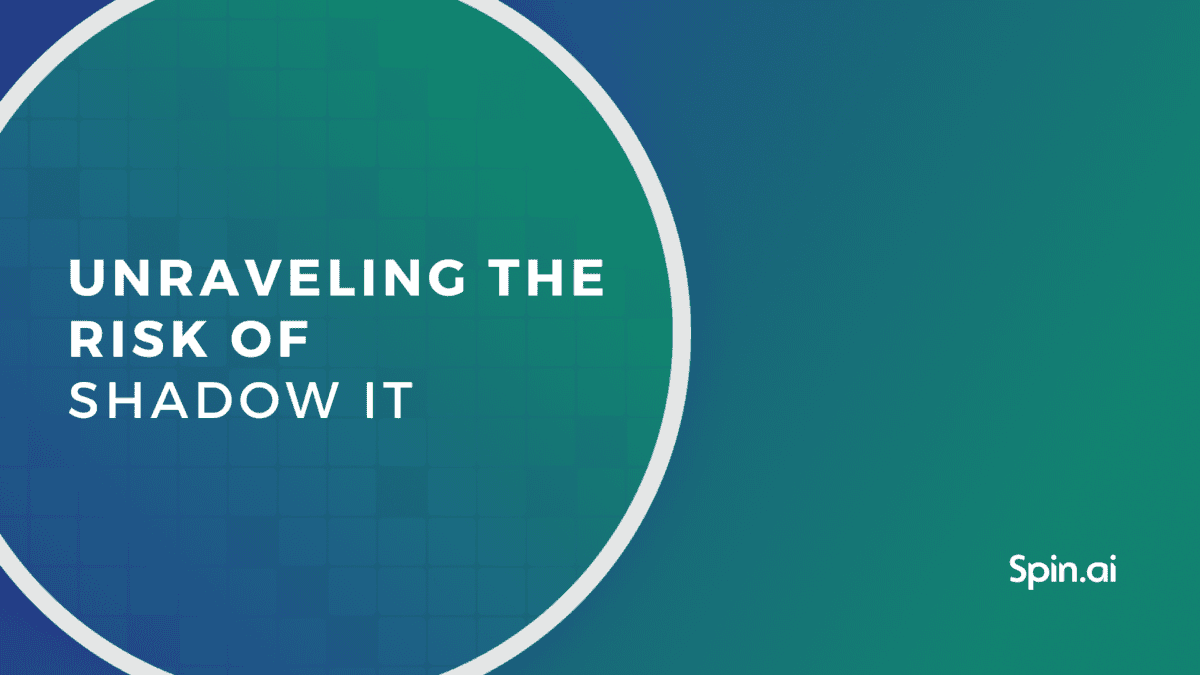 While our workplaces become increasingly reliant on third-party applications, how do organizations balance security and usability? Our Director of Product […]