December 2, 2022 | Reading time 9 minutes
5 SaaS Risks You Can't afford
Organizations cannot afford to take risks with their business-critical data. Security threats, vulnerabilities, compliance violations, and data leaks can cost your business dearly. Let's examine 5 commonly overlooked SaaS security risks (and how to avoid them).
SaaS applications – the new normal
SaaS apps have taken the world of productivity and collaboration to new heights. According to the OTKA Businesses at Work 2022 study, organizations deploy an average of 89 apps – a 24% increase since 2016. Enterprise-sized companies have a staggering 187 apps on average.
As a result, businesses worldwide have seen a fundamental shift in how they empower their employees to carry out business-critical tasks. Cloud SaaS applications are here to stay. However, if there is an Achilles' heel to SaaS apps, it is security. Businesses take ill-advised risks with their data without the proper controls and technologies to secure and govern SaaS apps and critical data.
5 SaaS security risks you can't afford
Note the following SaaS security risks for organizations using cloud SaaS apps:
Data leaks
Shadow IT
Ransomware
Data loss
Unauthorized access
1. Data leaks
With the explosion of cloud Saas applications used by organizations today, understanding what user or which application is accessing critical or even sensitive data is growing more challenging. With a few clicks, a user can install applications that can potentially have unfettered access to sensitive data, all without visibility from IT or SecOps.
The costs of a data breach are staggering. The IBM Cost of a Data Breach 2022 noted the following averages in its latest yearly report:
The average cost of a data breach worldwide topped USD 4.35 million
The United States has the highest average data breach cost of USD 9.44 million
Data breach in healthcare has risen to an average of USD 10.10 million
Unknown, ungoverned, or Shadow IT SaaS apps have the potential to leak data, leading to costly consequences for organizations worldwide.
2. Shadow IT
Shadow IT describes the unsanctioned use of technologies, applications, and hardware without the expressed approval or knowledge of the IT department. With aggressive cloud SaaS adoption among businesses, it has never been easier for employees to become involved in Shadow IT activities, even unknowingly.
For example, users can install cloud SaaS marketplace apps with only a few clicks using their default permissions in Google Workspace and Microsoft 365. Unfortunately, without controls and policies in place, users will likely expose sensitive data and account information using rogue cloud SaaS apps. Users will often integrate SaaS apps with their cloud credentials out of convenience and without considering the security implications or permissions requested.
Scenario: Imagine an employee who installs a rogue cloud SaaS app that exposes credit card and social security numbers to publicly available cloud storage.
3. Ransomware
Modern ransomware is extremely dangerous, and it has now evolved to include cloud capabilities, allowing it to infect cloud SaaS applications like cloud email and cloud file storage. Attackers are also using the threat of data leaks and the encryption process to force payment of the ransom demanded. The "double extortion" tactic has proven extremely effective.
Even with good backups, without technology safeguards to proactively stop a ransomware infection, attackers can still use the data leak threat to coerce ransom payments successfully. According to one report, during the first half of 2022, there were 236.1 million ransomware attacks worldwide in the first half of 2022. As a result, companies must be on guard, protecting their SaaS environments from the threat of ransomware introduced by malicious or rogue SaaS applications.
4. Data loss
Protecting SaaS data from data loss is essential. Data loss can come at the hands of ransomware or due to accidental or intentional end-user actions. According to the shared responsibility model of cloud SaaS providers like Google and Microsoft, the burden of protecting data falls on the customer. As a result, an enterprise backup solution to protect SaaS data is essential to meeting compliance and security requirements.
5. Unauthorized access
Gartner forecasts end-user spending on public cloud services to reach $482 billion in 2022, leading to an enormous increase in SaaS data. Compliance frameworks require enterprise organizations to track all the SaaS data access activity of employees. Due to the enormity of sensitive and other essential data consumed, processed, and transmitted by SaaS apps, companies must have a real-time view of which data users and applications are accessing.
Unauthorized access using SaaS apps is a tremendous threat to businesses and their data integrity, compliance requirements, and cybersecurity posture. Therefore, companies must have the means to monitor and govern access to SaaS applications, including acquiring a risk assessment app.
Meet SaaS security challenges effectively
Effectively meeting the modern challenge of SaaS security requires the right tools and technologies to monitor, control, and govern which SaaS applications employees have access to and can integrate with business-critical SaaS data.
SpinOne is enterprise data protection software. It provides businesses with the tools to protect their organization from current and emerging SaaS security risks.
Spin provides:
Automated risk assessments of SaaS applications
Proactive ransomware protection and remediation
Monitoring of user activities and behaviors
Effective tools to prevent Shadow IT activities
Visibility and control over data sharing in cloud SaaS environments
Technologies to introduce effective governance for SaaS apps to prevent unauthorized access
Thanks for your feedback!
How Can You Maximize SaaS Security Benefits?
Let's get started with a live demo
Latest blog posts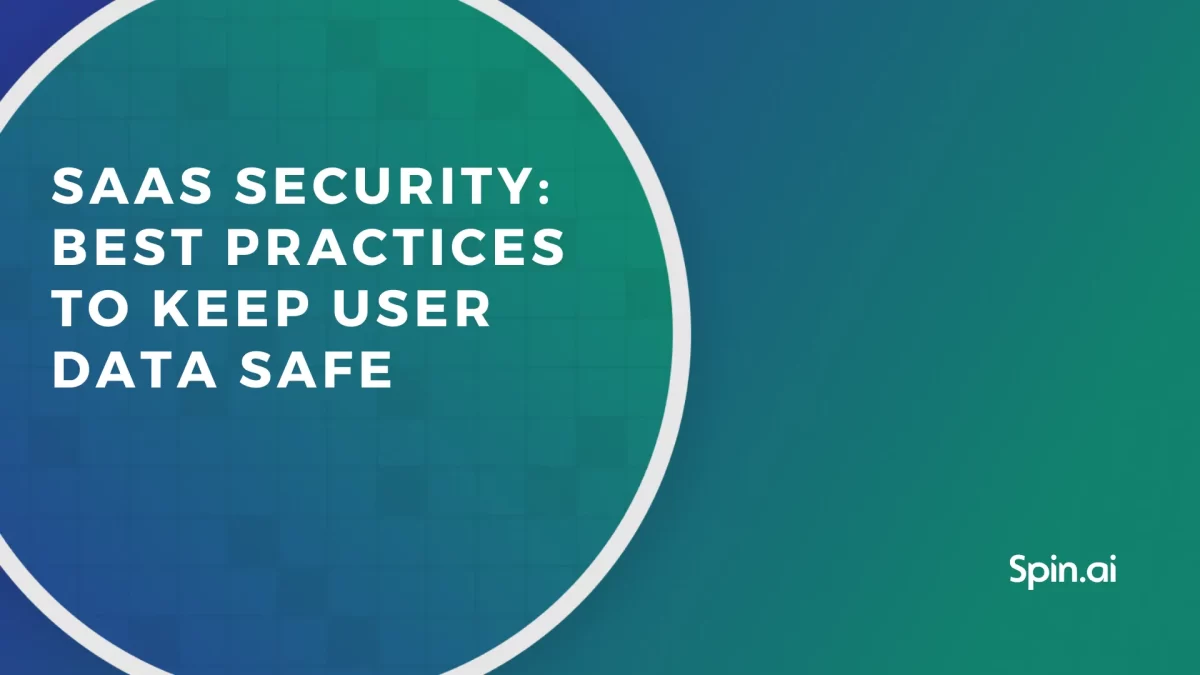 With many businesses relying on SaaS environments, SaaS security has become critical. Learn the best practices of SaaS security that […]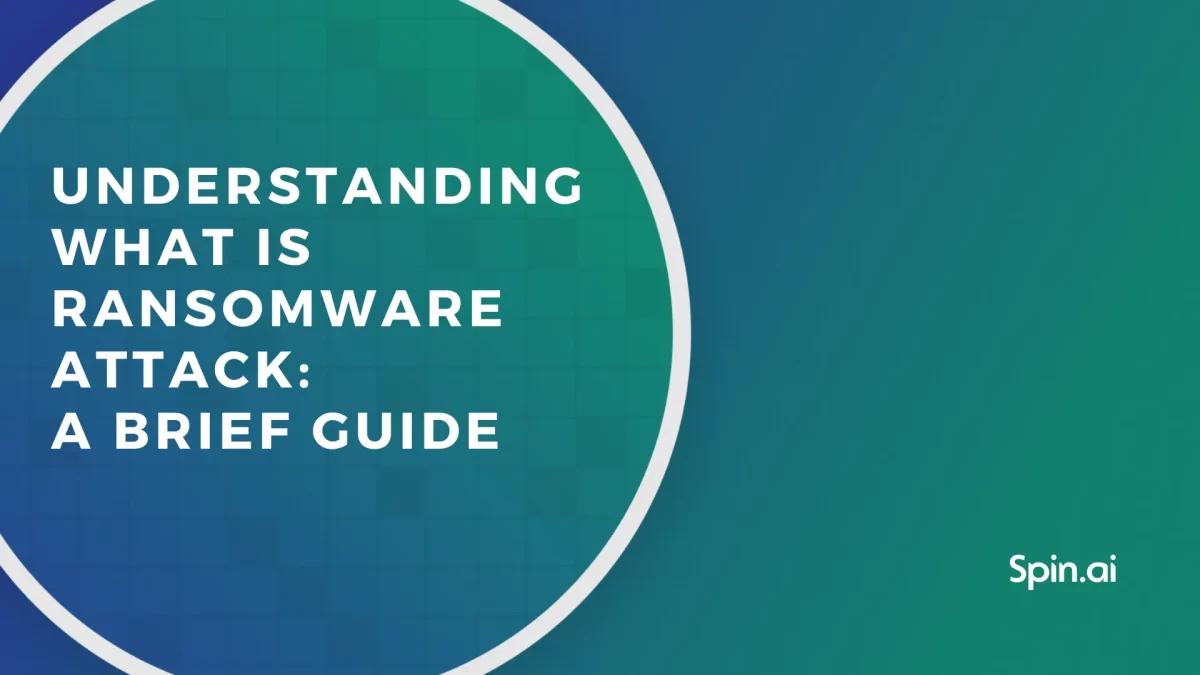 The number of ransomware attacks has been growing steadily for the past years. So have the ransom payments. Experts predict […]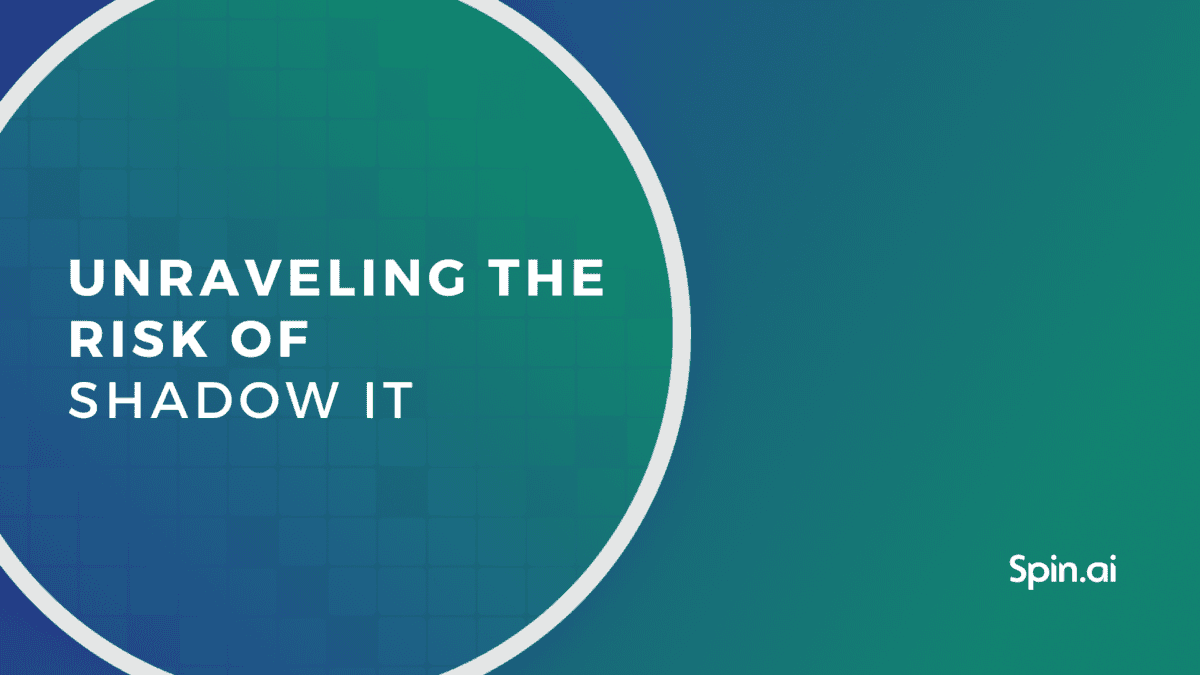 While our workplaces become increasingly reliant on third-party applications, how do organizations balance security and usability? Our Director of Product […]