September 20, 2023 | Reading time 3 minutes
Google Next 2023 Recap: AI Takes Center Stage
At the San Francisco Moscone Center, the Google Cloud Next 2023 conference was, as expected, one of the highlights of the tech world this year. A common theme of this year's Google Next 2023 recap is AI, which isn't surprising since this has been the year of Generative AI models, and it's just the beginning.
This year's Google Cloud announcements, including Google Cloud offerings, from the Vertex AI extensions to the advancements in Duet AI, promise to reshape the technological landscape for the enterprise. Let's see relevant announcements in the realm of AI this year from Google Next 2023 and what impacts we can expect, including cybersecurity.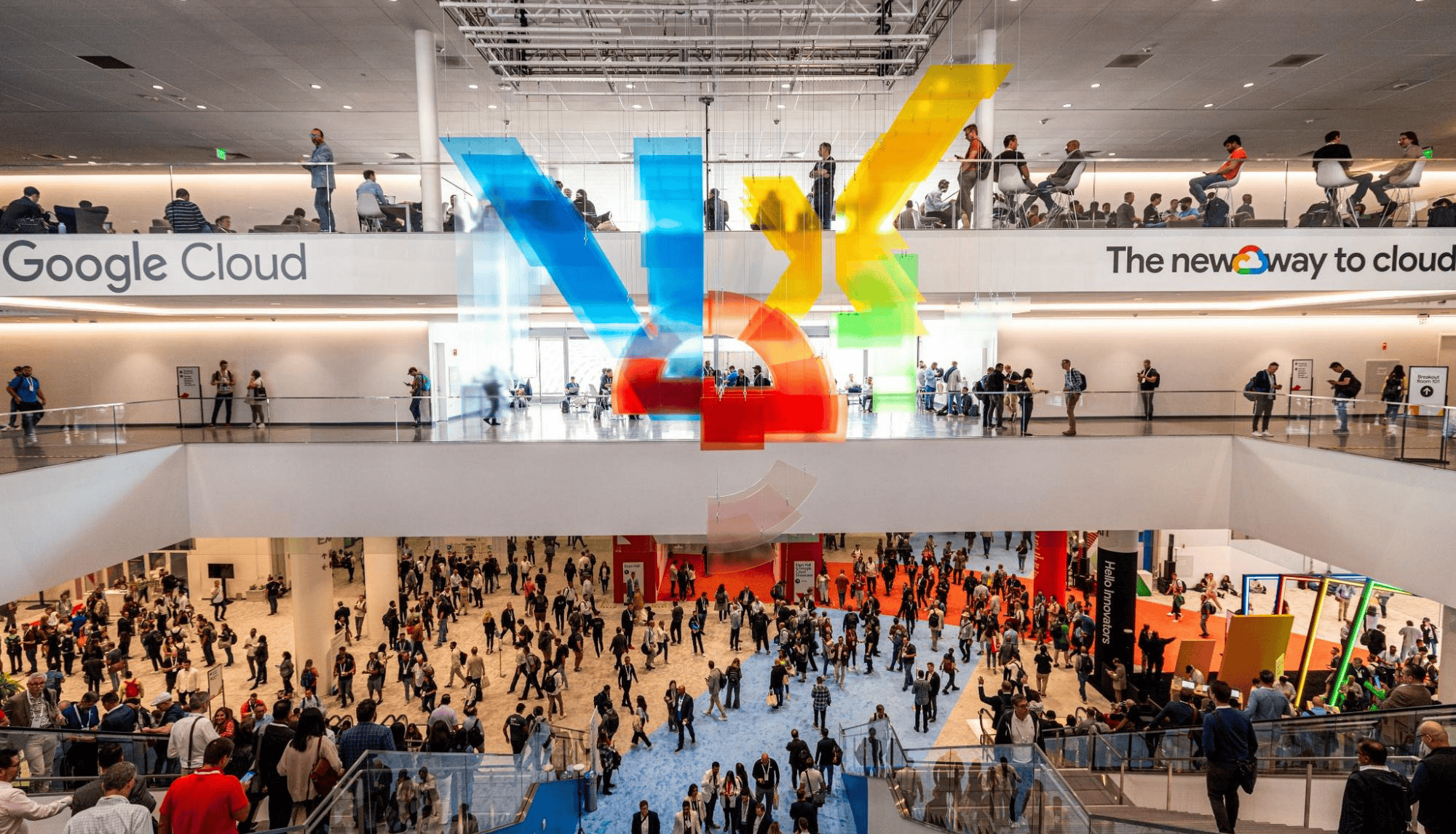 AI takes the stage
Google's official tally of new features and solutions announced came in at 161. While the announcements covered the gamut of Google Cloud services and solutions, including cloud infrastructure, business intelligence, data analytics, computing, and traditional workloads, AI was the event's underlying theme, as Google CEO Sundar Pichai highlighted AI tools and enhancements.


Google Distributed Cloud New Capabilities – Duet AI, Vertex AI
Duet AI, a cutting-edge artificial intelligence solution from Google Cloud, transforms how users interact with cloud services. Its primary goals are to enhance productivity, provide clear competitive advantages, and optimize operational efficiency. Duet AI has been incorporated into a broad spectrum of Google Cloud offerings and applications as it continues to evolve.
Google Cloud announced a range of new capabilities this year with Duet AI and Vertex AI, showcasing new data analytics offerings ensuring higher quality outputs. With its general availability approaching, the world of data engineering is just beginning to witness profound transformations.


Why AI is important in cybersecurity moving forward
With AI as the centerpiece of this year's Google Next event, it helps emphasize we have entered a new era of the power of AI across the board. In the world of cybersecurity, threats are rapidly evolving. The threat landscape is now too advanced and fast-moving to rely solely on humans parsing all available attack signals.
Artificial intelligence helps to level the playing field with automated intelligence that can identify and remediate attacks much more effectively using:
Adaptive Threat Detection: AI can swiftly analyze and adapt to ever-changing cyber threats, identifying unusual patterns and potentially neutralizing risks before they escalate.
Scalability: As data volumes surge, AI ensures that threats are detected and managed efficiently, outpacing manual methods.
Predictive Analysis: Beyond responding to threats, AI forecasts potential vulnerabilities, allowing organizations to stay ahead in their defenses.
Efficiency and Speed: AI rapidly pinpoints the breach source and affected areas in breaches, ensuring timely containment and response.
Phishing Detection: AI excels in real-time identification and flagging of sophisticated phishing attempts often missed by traditional filters.
Automated and Personalized Protocols: AI handles routine tasks like updates and analyzes user behavior to craft tailored security measures, alerting deviations.
The role of AI in cybersecurity emerges as a game-changer. It offers a dynamic approach to combat existing and future challenges, positioning organizations at the forefront of digital safety.


SpinOne Embracing AI
As cyber threats become more sophisticated, integrating AI-driven solutions into the security infrastructure is not just an enhancement—it's a necessity.
SpinOne, a Google partner, stands out as a pioneering cloud security platform, embracing AI and machine learning to secure critical data in modern SaaS solutions. By seamlessly integrating with platforms like Google Workspace, SpinOne has positioned itself as an essential tool for organizations to leverage the power of AI for their security strategies.
Note the following features and capabilities of the SpinOne solution:

Cloud Data Backup and Recovery:

Automated daily backups of Google Workspace and Office 365 data
Allows point-in-time recovery
Retains data even after users leave the organization


Ransomware Protection:

Advanced AI and machine learning to detect ransomware attacks
Offers automatic and manual restore options post-attack


Insider Threat Protection:

Monitors for suspicious data transfers or deletions
Alerts for abnormal user behavior


Data Migration Tools:

Simplifies migration between cloud platforms
Assists with employee onboarding and offboarding


Compliance Reporting:

Tools to assist organizations with GDPR, HIPAA, and other regulatory compliances
Audit logs and reporting for accountability


Data Leak Protection:

Scans for sensitive data in real-time
Prevents sharing of sensitive information outside the organization


Google Workspace Security Assessment:

Reviews Google Workspace domain settings
Provides recommendations for security improvements


Third-party Apps Control:

Monitors and controls third-party app access to Google Workspace data
Alerts on suspicious apps accessing company data


SaaS Application Discovery:

Identifies shadow IT threats
Provides visibility into all SaaS applications used within the organization


Centralized Admin Console:

Unified dashboard for managing backups, security, and compliance
Intuitive interface for easy administration



AI-Driven Threat Detection
SpinOne's AI capabilities use artificial intelligence to identify abnormal patterns and behaviors within an organization's data flow that can signal threats like ransomware attacks and other malicious behavior. It means threats are proactively detected and remediated, offering businesses a powerful solution to defend their SaaS environment from security breaches.
Intelligent Data Analysis and automated response mechanisms
It provides data analysis tools to ensure businesses can quickly sift through vast data and logs. Leveraging machine learning models provides insights that human analysis might miss, making it an excellent tool for SecOps and data-driven security protection.
One of the standout AI features of SpinOne is its ability to respond automatically to perceived threats. When a potential security threat is detected, the platform can take predetermined actions to ensure data remains protected, reducing the window of vulnerability.


It's a wrap!
As we reflect on the Google Cloud Next 23, it's evident that AI technologies will drastically change data engineering, productivity, and predictive analysis. It will continue to mold and shape technologies for the future. One area where its impact will see real-world benefits is in the area of cybersecurity. Solutions like SpinOne are already showcasing the power of AI platforms and how effective these can be for proactive and intelligent cybersecurity to protect business-critical data and meet future cyber threats head-on.
How Can You Maximize SaaS Security Benefits?
Let's get started with a live demo
Latest blog posts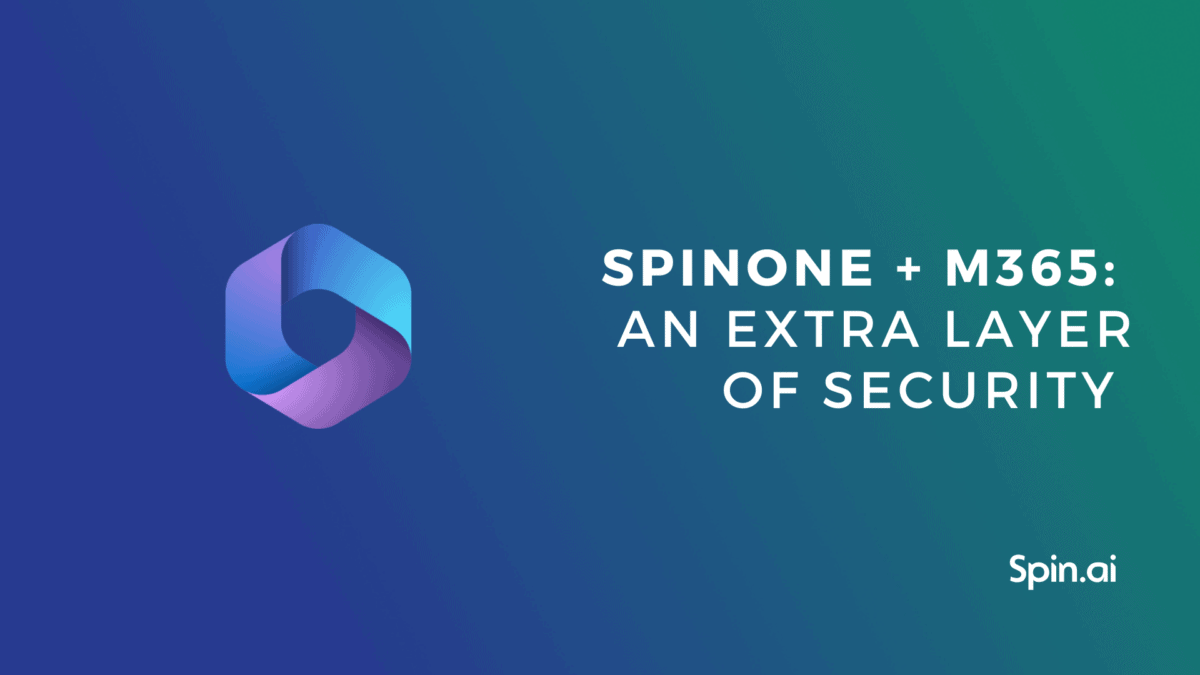 Microsoft 365 (M365) is one of the leading collaboration and communications platforms among organizations today. Companies have been migrating in […]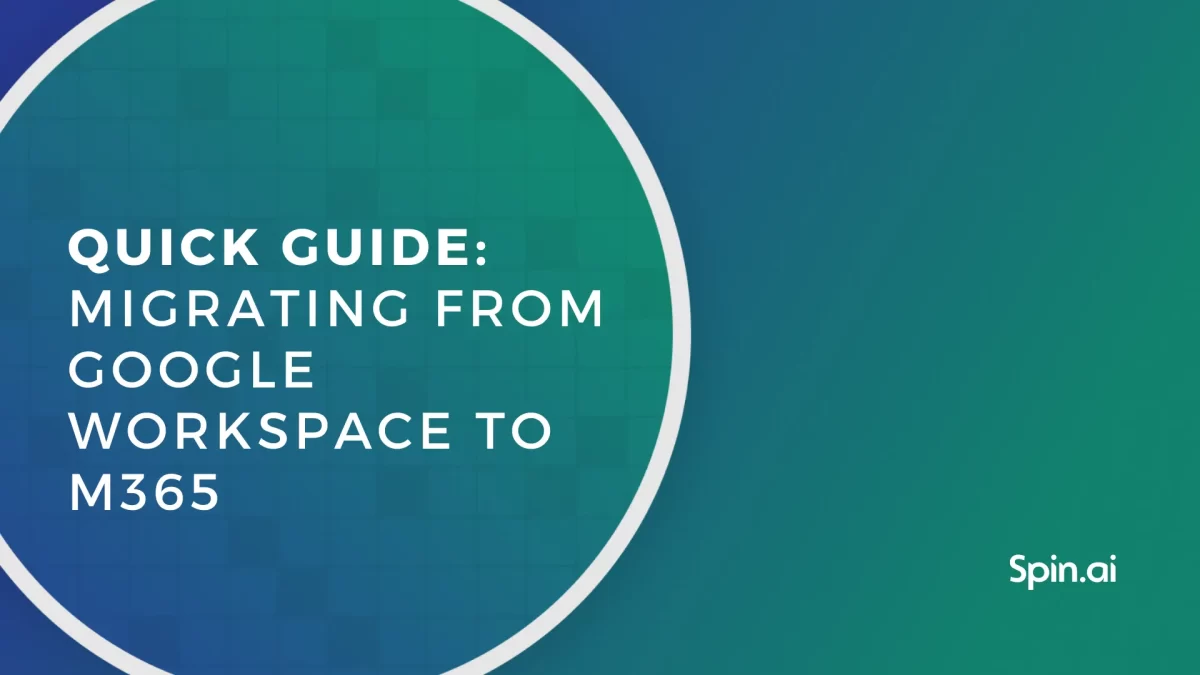 Deciding to migrate from Google Workspace to Microsoft 365 may be on the project list for some organizations. While both […]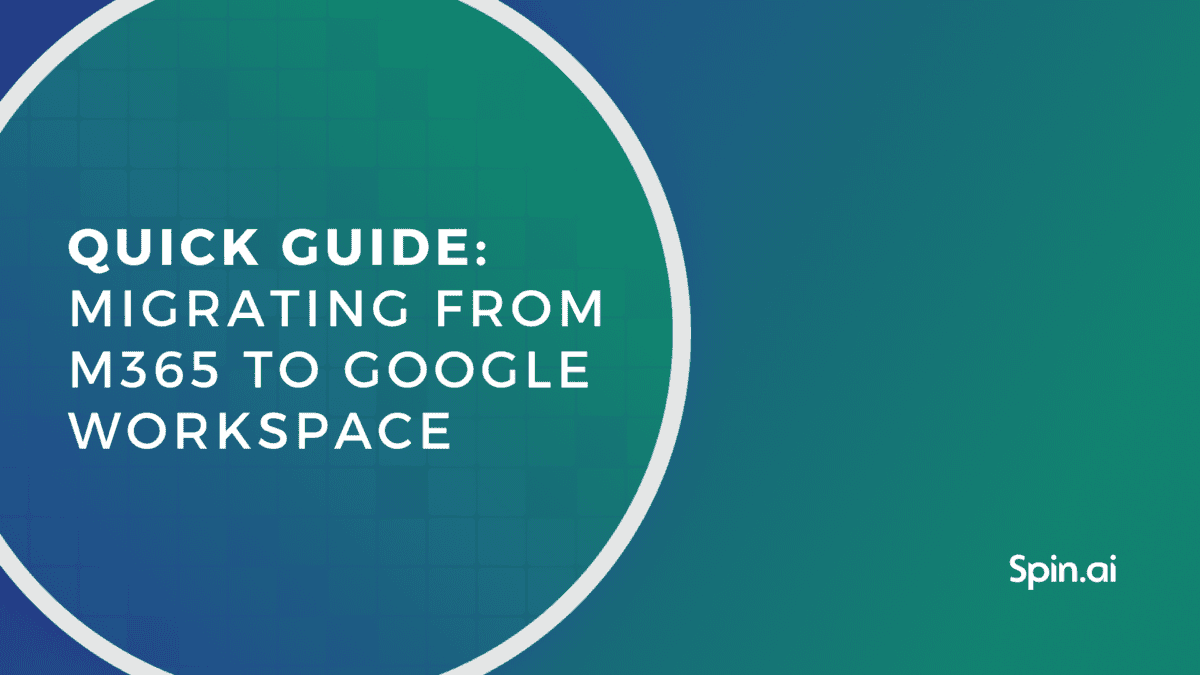 Migrating from Microsoft 365 to Google Workspace is a common consideration for many businesses seeking to change their productivity tools. […]