January 6, 2023 | Reading time 10 minutes
Combat Shadow IT with These 4 Steps
A danger lurking in the shadows for businesses today can arguably be among the most dangerous for organizations. Shadow IT, like the unknown villain in a scary movie, can remain undetected until the death blow. Moreover, it is a growing problem in businesses as organizations migrate more of their data and services to cloud Software-as-a-Service environments. Let's consider how to stop shadow IT in 4 steps and see what actions are essential for businesses to avoid this growing problem.
What is Shadow IT?
Shadow IT is a tricky topic. Most users may not even realize they are involved with it or are doing something that could be a cybersecurity risk for the business. Shadow IT describes the use of hardware, software, applications, cloud solutions, or any other service without the approval of the IT department.
It means you take your technology needs into your own hands without using the technology solutions the business provides. Above, we mention that some users get involved in shadow IT without knowing it. Now, more than ever, shadow IT can even escape the notice of the person involving themselves with it. How is this possible?
The age of cloud computing has changed everything. Now, it is easier than ever to sign up for a cloud service or third-party SaaS app and integrate this with the business cloud SaaS environment. However, a user may mean well and simply want to add a missing capability or feature in the cloud environment that will help the workflow of their department, not realizing this equates to shadow IT.
A report by Gartner found shadow IT is 30 to 40 percent of IT spending in large enterprises, and Everest Group found it to be closer to 50 percent or more.
Often, shadow IT results from a lack of communication between IT departments and users. As a result, users may struggle to meet productivity demands using the sanctioned apps of the business. Instead of waiting for a lengthy approval process, it can be tempting to deploy a cloud application themselves and add the features needed.
In addition, users can add third-party apps that may be risky to the business with a few simple clicks. Unfortunately, the ease of cloud SaaS has opened the door to all kinds of threats associated with data leaks and security issues – and is a growing concern for business leaders.
Stop Shadow IT in 4 Steps
Preventing shadow IT is challenging for businesses as they continue leveraging cloud SaaS resources. A recent study found that 69% of tech executives say shadow IT is a top security concern.
How can businesses win the battle against shadow IT? It involves a mix of technology and end-user training, with a heavy focus on training users to understand the risks involved with shadow IT.
Note the following 4 Steps to help stop shadow IT:
Gain visibility to apps used in the organization
Train end-users on the dangers of shadow IT
Provide users with the software apps they need
Proper risk assessment of all third-party apps
1. Gain visibility to apps used in the organization
One of the first steps for stopping the threat of shadow IT for your business is understanding which apps are used in your cloud SaaS environment. Without a good inventory of SaaS applications, shadow IT will be a blind spot. Therefore, it is essential to know which applications are used by which users.
2. Train end-users on the dangers of shadow IT
Arguably, one of the most important aspects of stopping shadow IT is training end-users on its dangers, what it involves, and how they can avoid becoming involved. Therefore, as part of comprehensive cybersecurity training, users need to be aware of the dangers of shadow IT.
Businesses that effectively help their employees with the dangers of shadow IT and other cybersecurity threats create a cybersecurity culture. This atmosphere is one of education, awareness, training, and empowering employees with the tools to remain productive and secure the organization.
Helping users understand the risks involved with shadow IT and why it is so risky to the business helps to put context around why it must be avoided. In addition, educating users on how to use the approved tools effectively to solve their business problems securely helps them to know how to use the tools supported by the business.
3. Provide users with the software apps they need
In most cases where shadow IT is a problem, users are usually not intentionally practicing it with malicious intent. Usually, they try to solve a problem they feel can't be solved with the approved tools available to them. As mentioned, educating users on the approved tools they have available is essential. They may be unaware of the approved software or service already in place they can effectively use to be productive.
However, business leaders may need to look honestly at gaps in tools required to solve business or productivity challenges. For example, employees may need additional tools for collaboration, communication, data-sharing, or some other technical challenge they need to solve. If these are not provided in an approved manner by the business, users are more likely to look for tools in an unsanctioned way, involving shadow IT.
4. Proper risk assessment of all third-party apps
The final step on the list of how to stop shadow IT is to perform a proper risk assessment of all third-party apps used in the cloud Software-as-a-Service environment. The underlying risks of SaaS apps may be unknown without a risk analysis. Businesses can't afford to "roll the dice" and allow any third-party application to be integrated with critical or sensitive data.
However, the problem facing businesses is that risk assessments are highly tedious and labor-intensive. For example, it may take trained SecOps engineers hours to complete a thorough risk assessment of a single SaaS application. In addition, since thousands of SaaS applications exist in popular cloud SaaS environments like Google Workspace and Microsoft 365, Businesses must leverage automated risk assessments with cybersecurity automation to effectively perform risk assessments at scale.
Spin.AI automated risk assessments
Companies must use technologies allowing them to have visibility of SaaS apps and carry out risk assessments in an automated way. Spin.AI offers automated cybersecurity and risk assessments for cloud SaaS environments, helping to prevent Shadow IT threats.
It provides a single pane of glass solution, allowing admins and SecOps complete visibility and control over SaaS security and monitoring. With Spin.AI, organizations can take control of SaaS apps in Google Workspace and Microsoft 365. Additionally, you can:
View all data shared in the cloud SaaS environment
View ownership of files
Audit users and shared data
Apply rules to files based on SpinOne security policies
Quickly see files that are shared externally in SaaS environments
Discover sensitive information, including credit card numbers (CCNs) shared using email
View and sort data by an individual
Generate data audit reports
Thanks for your feedback!
How Can You Maximize SaaS Security Benefits?
Let's get started with a live demo
Latest blog posts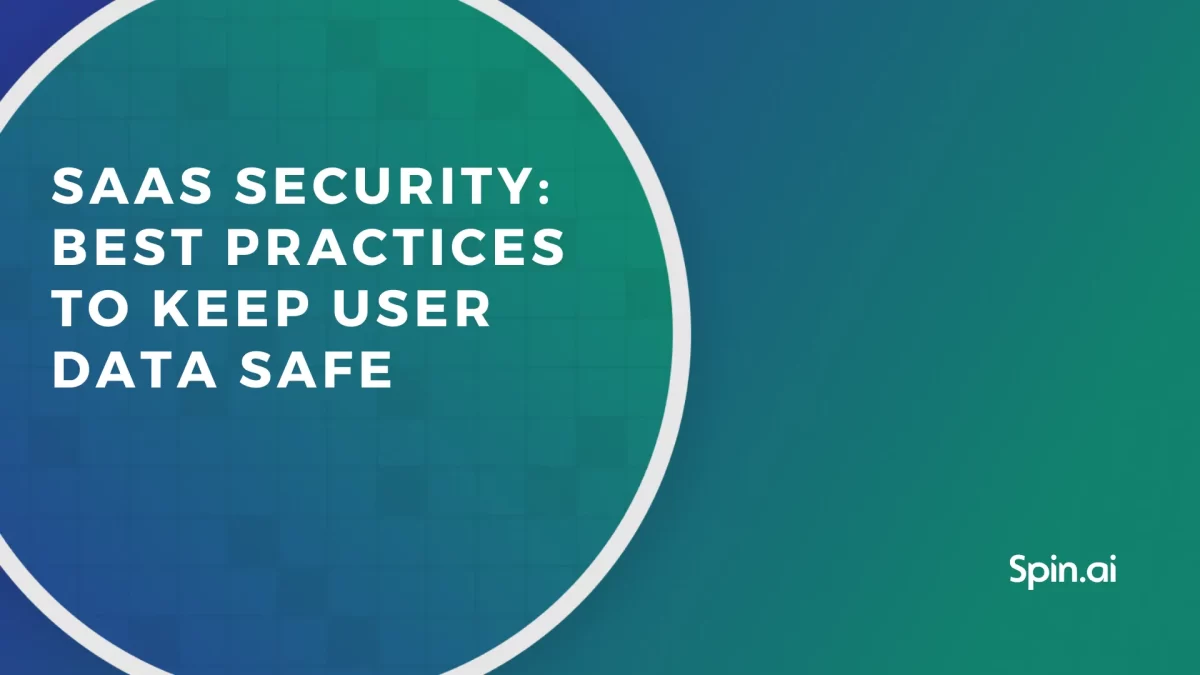 With many businesses relying on SaaS environments, SaaS security has become critical. Learn the best practices of SaaS security that […]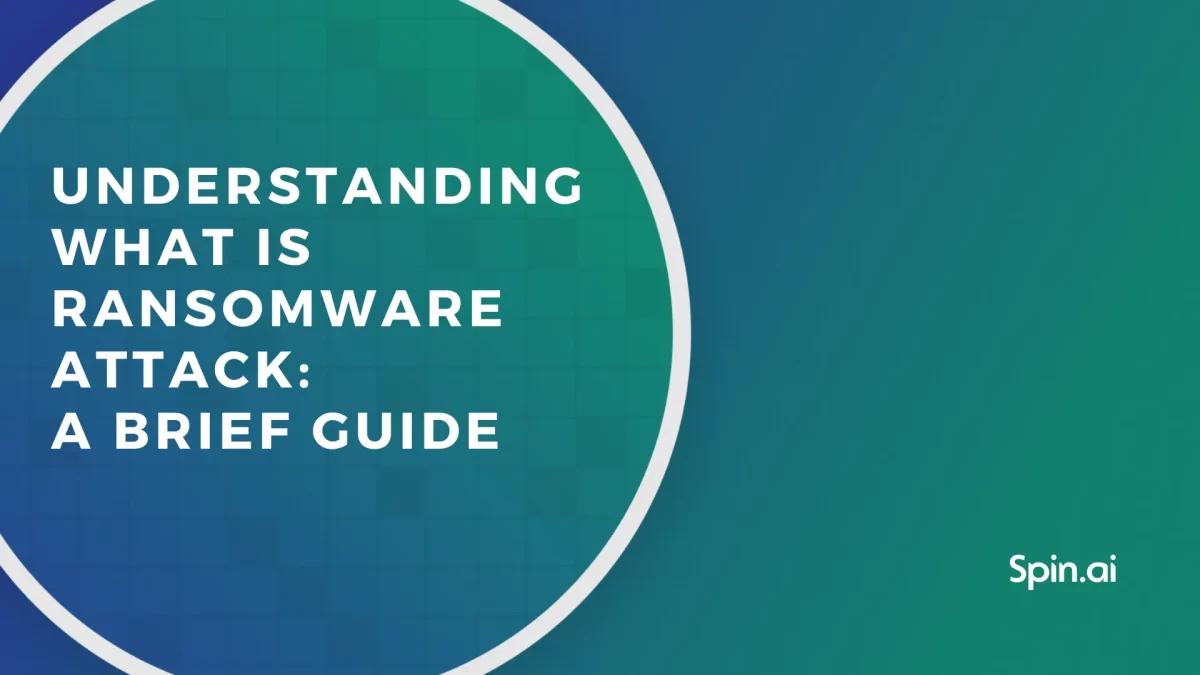 The number of ransomware attacks has been growing steadily for the past years. So have the ransom payments. Experts predict […]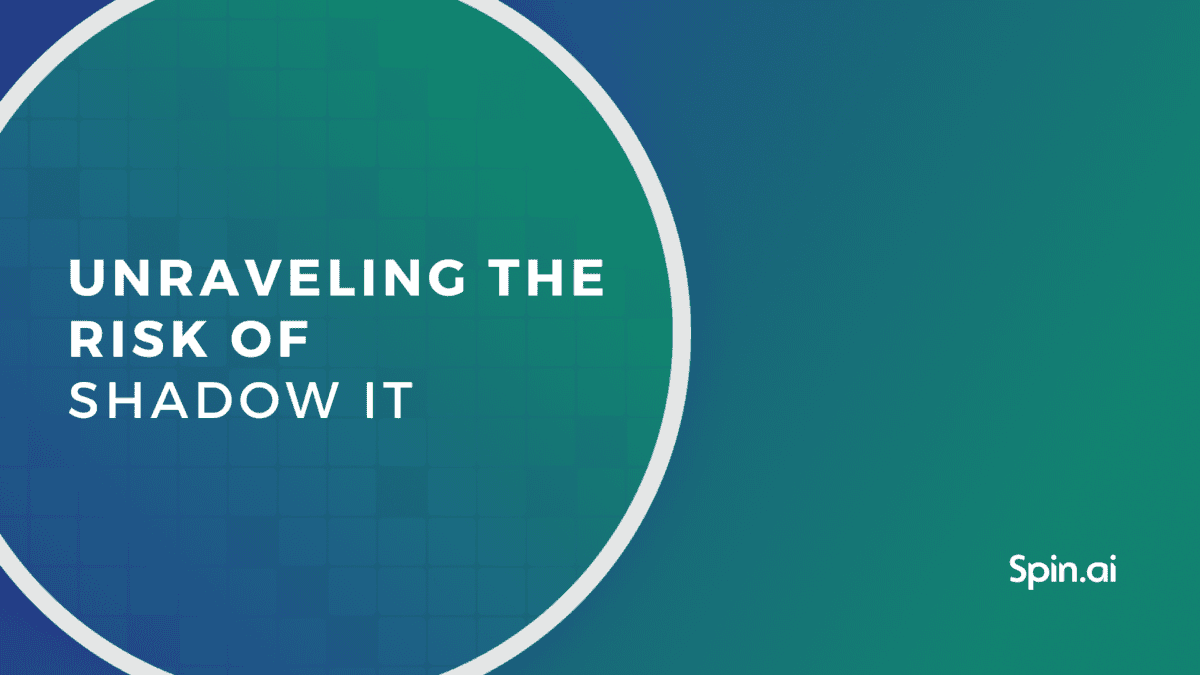 While our workplaces become increasingly reliant on third-party applications, how do organizations balance security and usability? Our Director of Product […]