November 14, 2023 | Reading time 8 minutes
Creating an Incident Response Plan
Security incidents can happen without warning. An estimated 2,200 cyber attacks occur daily, with a cyber attack happening every 39 seconds on average.
To mitigate the potential impact of security incidents – and protect your critical data – you need a well-defined incident response plan (IRP).

What is an Incident Response Plan?
An incident response plan is a comprehensive strategy developed to effectively manage and mitigate the aftermath of security incidents or data breaches. The goal of an IRP is to minimize damage, reduce recovery time, and maintain business operations (or reduce business downtime) during and after an incident.
Incident response plans are also critical to an organization's compliance. Many regulatory bodies and industry standards – such as GDPR, HIPAA, and ISO 27001 – recommend or require organizations to have an incident response plan to handle potential breaches.

Critical Elements of an Incident Response Plan
When creating your Incident Response Plan, a framework like the NIST CSF can give you a great starting point. This framework provides a structured approach to handling incidents, emphasizing the importance of documentation, analysis, and continuous improvement.
The NIST incident response framework includes four key phases that you can customize to your internal policies and procedures:

Preparation
This phase involves identifying your most critical assets, creating an incident response team with designated roles and responsibilities, establishing policies and procedures, and providing training and education to employees.
Create an incident response team with designated roles and responsibilities
Conduct training and awareness programs for employees
Establish communication channels and contacts.

Detection and Analysis
In this phase, your plan outlines how incidents will be detected, categorized, and analyzed. This can include implementing detection systems, monitoring logs, and examining network traffic patterns to spot anomalies.
Implement security monitoring tools and systems
Define the criteria for identifying incidents
Develop incident detection and alerting processes

Containment, Eradication, and Recovery
Once an incident is detected, this phase defines the steps for containing the breach, eradicating the root cause, and restoring systems to a secure state. This usually involves isolating the affected systems, removing malware, and applying security patches.
Contain the breach
Address the root cause
Apply security patches

Post-Incident Activity
After the incident is contained and resolved, this phase of the plan details steps for conducting a post-incident analysis, reporting the breach to relevant authorities if necessary, and documenting lessons learned.
Develop a plan for system and data recovery
Assess the impact of the incident on the organization
Review and update the incident response plan based on lessons learned

Automating your Incident Response Plan
The NIST framework provides a structured and comprehensive approach to incident response to help you prepare for, detect, respond to, and recover from incidents consistently and effectively.
But with a proliferation of SaaS applications expanding and complicating your infrastructures, your critical data grows increasingly more challenging to protect. Third-party applications and extensions pose massive risks – 75% of browser extensions are deemed high-risk! Manually addressing every bet is not just impractical; it's impossible – you need automation at every stage of your Incident Response Plan.


How SpinOne helps
SpinOne is an all-in-one SaaS security platform with robust solutions that elevate and enable your Incident Response Plan with automation.
With SpinOne, you have complete protection on one platform.

Identify
Inventory and gain visibility of all SaaS apps and browser extensions that have access to your critical SaaS data
Leverage 24/7 continuous monitoring and ongoing risk assessment to get complete visibility into potential business, security, and compliance risks of each application and browser extension

Protect
Allowlist or blocklist risky applications or browser extensions to prevent unauthorized access
Identify and manage misconfigurations, security drifts, and compliance breaches within your SaaS applications through automated detection and response.

Respond
Get complete visibility on data exposure by monitoring files shared outside or inside your organization – and change access and ownership of files through automated policies.
Stop an attack in progress – SpinOne blocks the source of a ransomware attack by revoking API access to the malicious application, immediately stopping the spread and reducing the impact of a cyberattack.

Recover
Meet your RTO and reduce potential business downtime from 21 days to 2 hours.
With Spinbackup's automated, 1x, or 3x daily backups, you can ensure all your data is quickly and accurately recovered.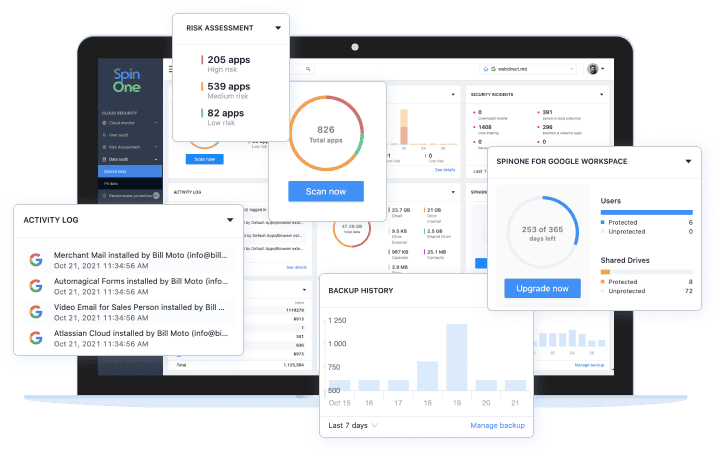 To learn more about how SpinOne can fortify your Incident Response Plan, try it free for 15 days.
Thanks for your feedback!
How Can You Maximize SaaS Security Benefits?
Let's get started with a live demo
Latest blog posts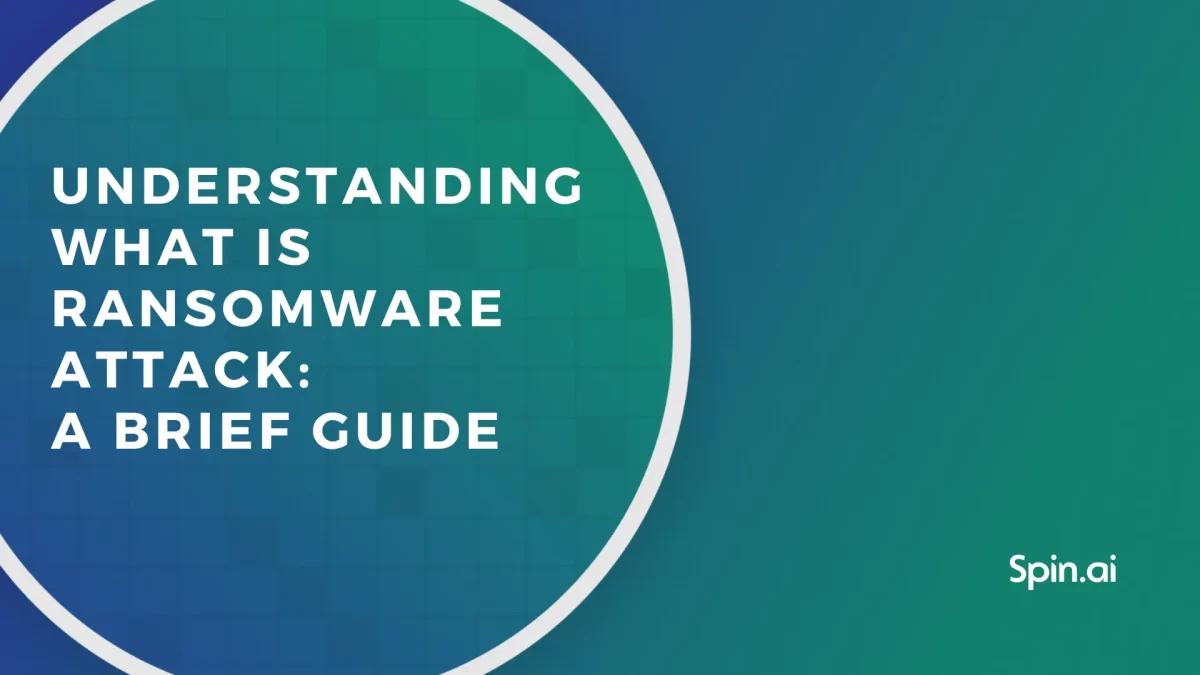 The number of ransomware attacks has been growing steadily for the past years. So have the ransom payments. Experts predict […]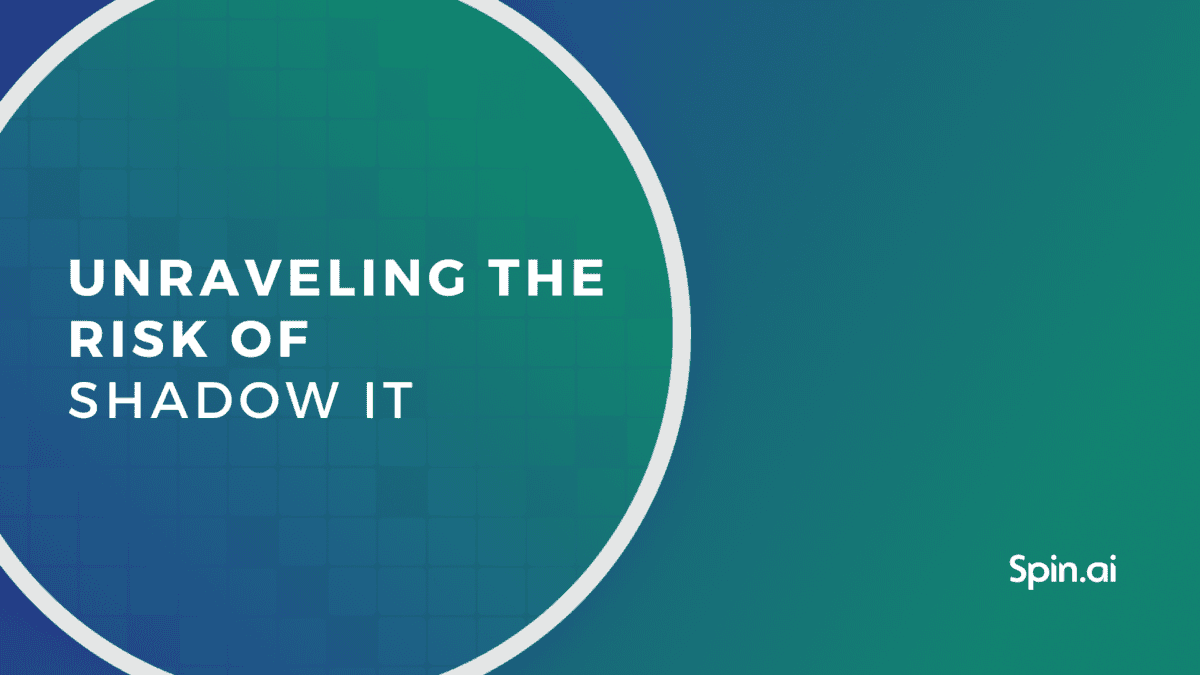 While our workplaces become increasingly reliant on third-party applications, how do organizations balance security and usability? Our Director of Product […]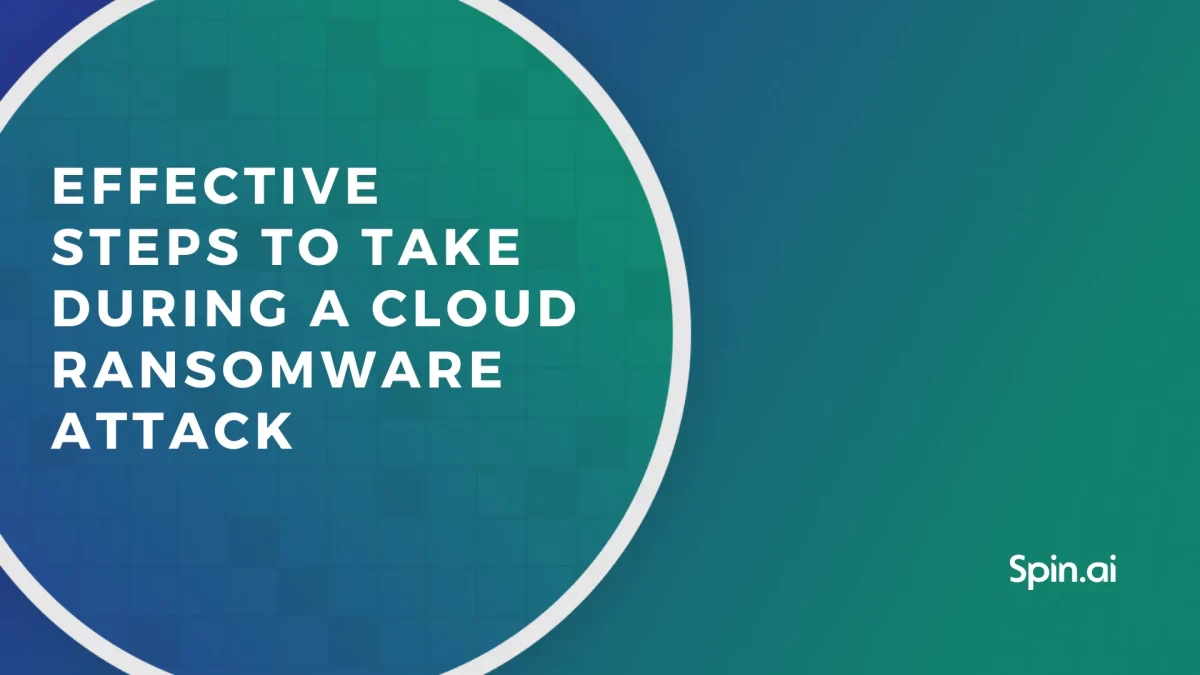 In 2023 alone, 72% of companies were affected by ransomware, a significant increase compared to 55% in 2018. Unless your […]