January 11, 2022 | Reading time 6 minutes
Google Workspace SaaS Backup Solutions Overview
Effective Software-as-a-Service backups are critical to protecting business-critical data migrated to cloud SaaS environments like Google Workspace Backup and Recovery solutions. Data is subject to accidental or intentional deletion and other disaster scenarios such as a ransomware attack without adequate backups. But, when it comes to backing up Google Workspace environments, what features are needed? Why is relying on built-in "data protection" features in Google Workspace not enough? What is the most effective Google Workspace SaaS backup?
Google Workspace SaaS Backup is your responsibility
Google and other major cloud service providers operate under what is known as a shared responsibility model. It means that while Google is responsible for certain aspects of protecting your data, such as physical data center security, up-time and accessibility of your data, and others, you are responsible for protecting your data from loss as well.
In the Google Workspace Data Protection Guide, note the responsibility mentioned for the customer when it comes to backing up and protecting your data:
The customer should have a policy that addresses the requirements for backup, recovery, and restoration of PII (which can be part of an overall information backup policy) and any further requirements (e.g., contractual and/or legal requirements) for the erasure of PII contained in the information held for backup requirements.
In the Google best practices to protect your organization against ransomware threats, Google notes the responsibility of customers regarding backups:
Build a cyber resilience program and backup strategy to prepare for how you can restore core systems or assets affected by a security (in this case, ransomware) incident. This is a critical function for supporting recovery timelines and lessening the impact of a cyber event so you can get back to operating your business.
Immediately after a ransomware attack, a safe point-in-time backup image known not to be infected must be identified.

Google Workspace operates using a shared responsibility model
The burden of protecting against production data loss resulting from accidental deletion, ransomware, and other causes resides with the customer. Additionally, besides the responsibility of protecting your data, there is no solution built into Google Workspace that is advertised as a true backup of your data. Instead, Google Workspace has "versioning" built-in. What is this? Is it a backup in a sense?
Why built-in "backups" are not enough
First of all, it is essential to understand that Google does not endorse any built-in Google Workspace feature or solution as a proper "backup" of your data. Google and Microsoft both implement what they refer to as "file versioning" that creates multiple versions or points in time of your files.
File versioning allows restoring a previous "version" of a file if changes are made that are not desired or if you need to roll back to an earlier point in time. However, Google has limits on the number and timeframe of versions kept for your files.
By default, all Google Drive files maintain up to 100 different file versions or up to 30 days old, whichever is shorter. It means that after 30 days, it starts rolling off file versions. There are certain situations given this fact that would lead to data loss. For example, if data changes or losses are not discovered within 30 days, you could experience permanent data loss relying on this built-in mechanism and the default limitations.
Features needed for adequate Google Workspace backups
When organizations look for key features for enterprise backups of their Google Workspace cloud SaaS environment, what should these include? Let's consider five essential Google Workspace backup requirements you should implement when protecting your organization's business-critical data in Google Workspace.
Store cloud data backups separately from production data
Make long-term archived backups
Monitor your data inventory
Encrypt data in-flight and at-rest
Use cybersecurity protection along with proper backups
1. Store cloud data backups separately from production data
A key tenant of proper data backups is the 3-2-1 backup rule. This rule has long served enterprise environments on-premises to help design backup strategies in a way to minimize the likelihood that you would lose all copies of your production data.
The 3-2-1 backup rule is designed to help businesses not have all their "eggs in one basket" with both production and backup data housed in the same location or environment. With cloud environments, the 3-2-1 backup rule becomes a more abstract concept as it is much more challenging to determine locations of backup data than in on-premises environments.
When choosing a third-party data protection solution for Google Workspace, it is crucial to verify the solution stores backups of your production Google Workspace environment outside of the Google cloud. Unfortunately, many third-party backup solutions require the data housed in the same cloud you are protecting. So why is this detail important?
Going back to the 3-2-1 backup rule, storing your backups in the same cloud you are protecting would be going against the best practice of separating your production and backup data. Keeping your Google Workspace backups outside the Google cloud altogether minimizes the likelihood of data loss in the case of a Google cloud outage or failure.
2. Make long-term archived backups
When considering data backups, these generally fall within two categories – hot backups and archived backups. Hot backups are used for recovering critical data that has been lost, damaged, or accidentally updated. Archival backups are valuable for organizations to review certain information for historical data purposes or retain certain information for compliance requirements. Just like with on-premises backups, cloud SaaS backups need to be able to satisfy both types of backups of business-critical data.
3. Monitor your data inventory
Monitoring all of your data in on-premises environments is a challenge. It is even more of a challenge in public cloud environments with multiple services and the potential for data to be stored across the suite of services and solutions. However, to effectively know if your data is protected, you need to monitor all of your data and know what data you have to be protected appropriately. Businesses must have the proper tools to monitor data stored in cloud environments like Google Workspace and audit access to files and other data resources.
4. Encrypt data in-flight and at-rest
Encryption is often associated with the "bad guys" trying to encrypt your data with ransomware. However, encryption is a crucial part of security and compliance when used properly. Data must be made unreadable by unauthorized individuals to keep the information safe. Clear text and unencrypted data can allow data leakage and sensitive data to fall into the wrong hands.
Encrypting data both in-flight and at rest protects the data in the full lifecycle of its transmission and storage. Data encrypted in-flight is encrypted as it travels over the network. Data encrypted at-rest is encrypted as it is stored on a disk. Backups also need to be encrypted both in-flight and at rest since these contain production data. These are subject to the security and compliance requirements the same as the production data they contain.
5. Use cybersecurity protection along with proper backups
Backups and cybersecurity go hand-in-hand. Often backups are needed to counteract the results of a cyberattack, such as seen with ransomware. Using both backups and cybersecurity protections together is essential considering the wide range of cybersecurity threats on the horizon today.
Preventative cybersecurity measures help organizations minimize the need to use backups to recover data affected by an attack. A huge part of security vigilance is threat protection. Effective threat protection means organizations today go on the offensive and are proactive about security.
Proactively preventing an attack from affecting large quantities of data affects the amount of data that needs to be recovered. Therefore, it directly affects the Restore Time Objective (RTO) and how quickly business operations can return to normal.
SpinOne – Google Workspace SaaS backup and cybersecurity all-in-one
With backups and cybersecurity being critical to protecting business-critical data in Google Workspace, organizations need the right tools to protect and secure their data. SpinOne is a powerful AI-driven solution that backs up Google Workspace data and protects it from cybersecurity threats.
Using SpinOne, businesses can meet all five essential Google Workspace Backup requirements.
Store cloud data backups separately from production data – SpinOne allows organizations to store backups in Amazon AWS, Microsoft Azure, and Google Cloud storage. You pick which environment aligns with your organization's business needs and backup best practices.
Make long-term archived backups – Unlike the default limitations of file versioning in Google Workspace, with SpinOne, you can keep up to unlimited backup restore points for an unlimited amount of time.
Monitor your data inventory – SpinOne gives visibility to which data is protected with backups, shared inside and outside the organization, and provides a cloud monitor that helps to provide visibility to all cybersecurity events related to your Google Workspace environment.
Encrypt data in-flight and at-rest – SpinOne provides industry-standard AES-256 bit encryption for data, both in-flight and at-rest.
Use cybersecurity protection along with proper backups – SpinOne provides a unique and proactive ransomware protection module that automatically stops ransomware, blocks the ransomware network process, restores affected files, and notifies administrators.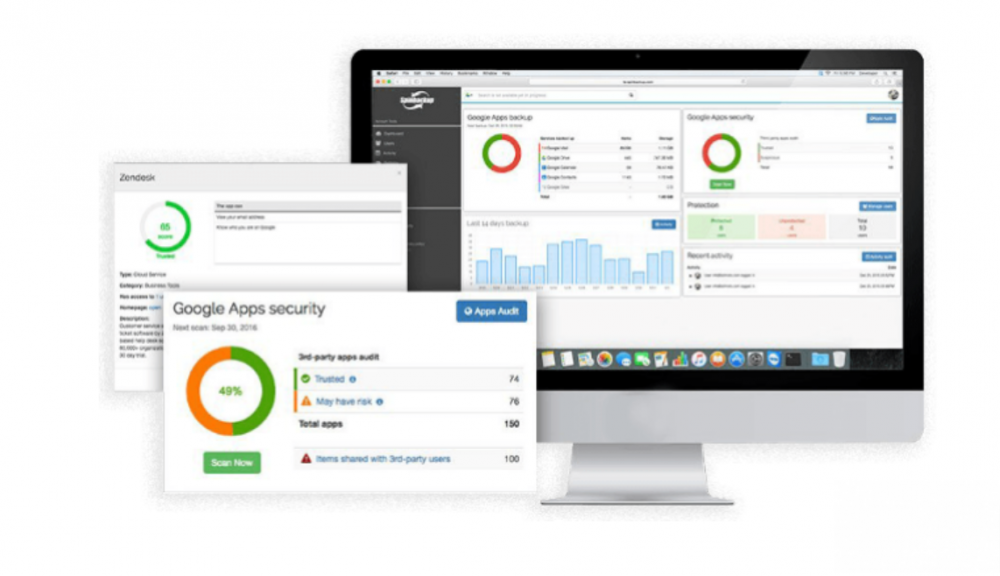 SpinOne's cutting-edge cybersecurity capabilities use artificial intelligence to "learn" the SaaS environment and profile a normal baseline of activity. In this way, it can recognize any unusual or potentially threatening activity. Having powerful machine learning algorithms to secure SaaS environments is like having an intelligent sentry guarding the environment 24x7x365.
How Can You Maximize SaaS Security Benefits?
Let's get started with a live demo
Latest blog posts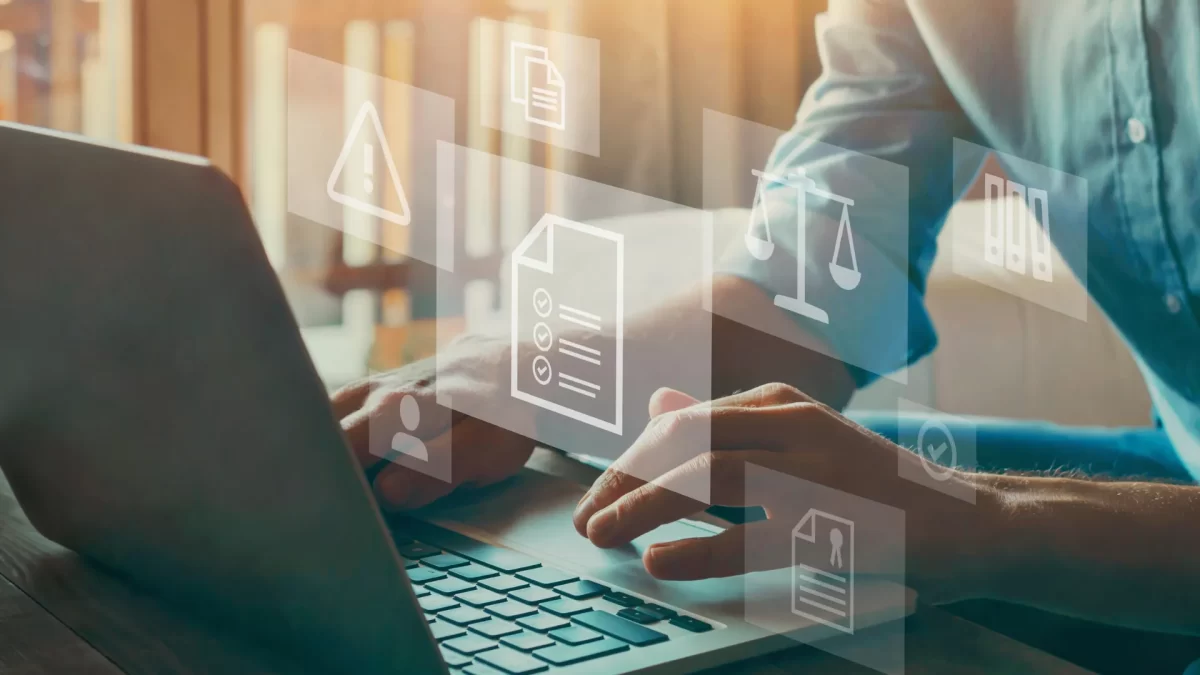 With companies moving to the cloud, compliance regulations are a pressing priority. In this article, we discuss the General Data […]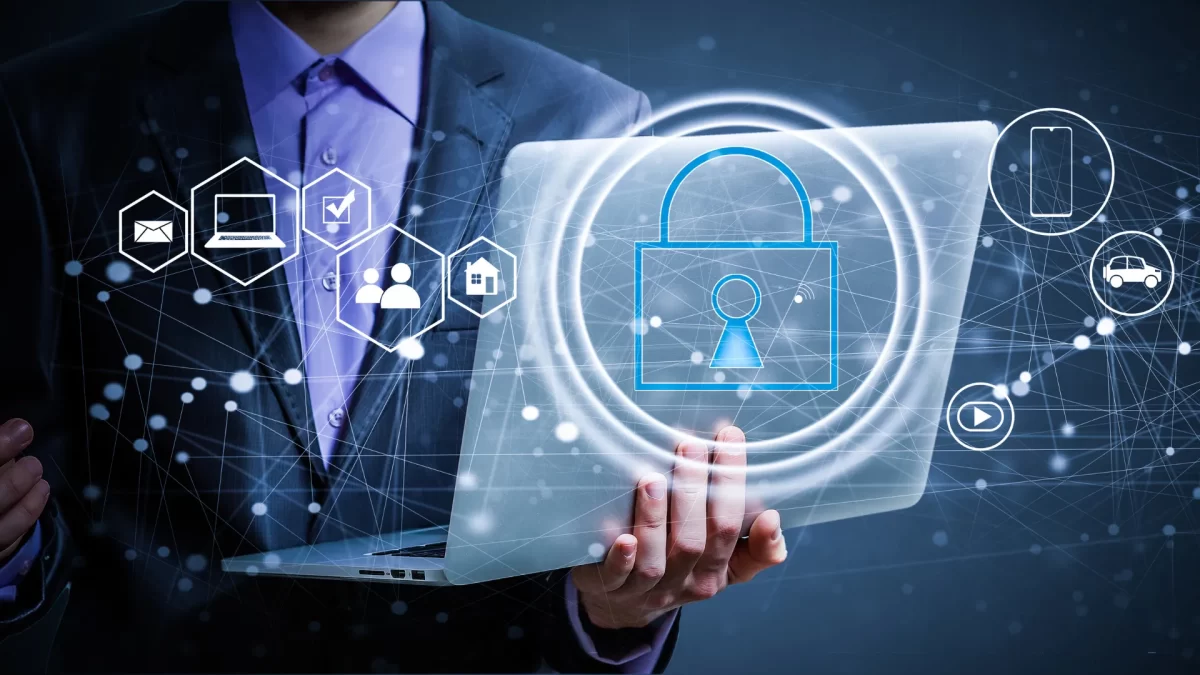 As the digital era and hybrid work continues to evolve, businesses have become increasingly dependent on platforms like Google Workspace, […]
Generative AI is dominating headlines, and users are chomping at the bit to try it for themselves. ChatGPT eclipses other […]