December 9, 2022 | Reading time 5 minutes
Total Cost of Ownership (TCO): Why It's Important and How to Calculate It
When estimating the ROI of a product or service, many companies only consider the purchase price. But is it an actual cost if a buying team omits indirect expenses associated with the acquisition and application of the product? Learn what total cost of ownership is and how to calculate it.
What is the Total Cost of Ownership?
Purchasing a new product or service for your business is a challenging task for any role. How do you make the right buying decision to help your business achieve its goals and reduce spending?
In practice, the total cost of ownership (TCO) is an often overlooked assessment criterion in this process. Usually, the buying teams focus on an acquisition cost and ignore the maintenance cost.
Additionally, buying teams may only consider the initial purchase price of a product or service.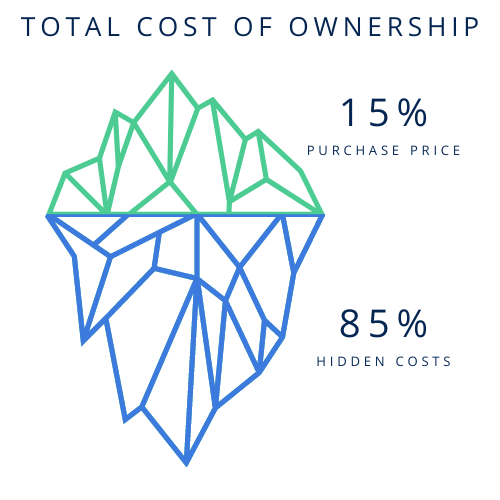 Meanwhile, they disregard other associated expenses (e.g., the training fees for employees who will use the new product).
As a result, the Return on Investment of a product or service turns out to be minimal or even negative. To avoid these mistakes, experts emphasize the importance of TCO analysis. And in this article, you'll learn what it is and how to do it.
The total cost of ownership is the sum of the acquisition cost plus the maintenance cost of a product or a service.
TCO Example
Take the following example.
ABC Company purchases a CRM for their sales team. They only calculate the monthly cost of the CRM licenses. Meanwhile, in the following months, they have to hire an Admin to keep things organized in the CRM and purchase several tools to ensure the data is intact, like a backup. Finally, they spend one month training their employees to use the product.
The company ends up losing more money than it had expected. That's because the team hadn't conducted the Total Cost of Ownership analysis prior to purchasing.
An example of the Total Cost of Ownership of an IT device:

Why is Total Cost of Ownership important for my business?
TCO calculations are critical for businesses for multiple reasons. Among them is the ability to assess the Return on Investment correctly and to plan your expenditures. Let's dive deeper into the subject.
1. Pick the right product or service for your business
When vetting several buying options, your team can include the hidden costs of acquisition and maintenance. For example, your employees have worked with one tool and have no experience with another. Or for example, the cost of delivery of a product from one vendor is less than that of another.
2. Plan your business budget
If you haven't examined the additional costs associated with the ownership, they will be excluded from your budget. As a result, your company might exceed your budget limits.
3. Make a decision against purchasing
Interestingly enough, few people consider this possibility. However, your buying team might come to such a decision after the TCO analysis. You might realize that the total cost of ownership exceeds the expected saving, and it's best not to proceed with purchasing.
4. Plan the introduction and use of a product or service
It's yet another overlooked aspect. When your team looks for hidden costs, it also analyzes the process of introduction and application. You will be asking questions like: "do we have a compatible technology?" "What are the risks of using this product, and how to mitigate them?"
5. Minimize the buying remorse
Deeply rooted in human cognitive biases, buying remorse is hardly avoidable. However, some factors can boost it, e.g., bearing unexpected additional costs. In this sense, TCO calculations can help you manage your regret better.
6. Avoid conflicts in the company
An inadequate purchasing decision can cause tensions among the employees and management as well as the members of a buying team.
7. Help your customers
Some companies create Total cost of Ownership models not only for themselves but also for their customers. The goal is to facilitate the buying decision of their prospects. Here's an example of the Total cost of ownership of storage created by the Storage Networking Industry Association: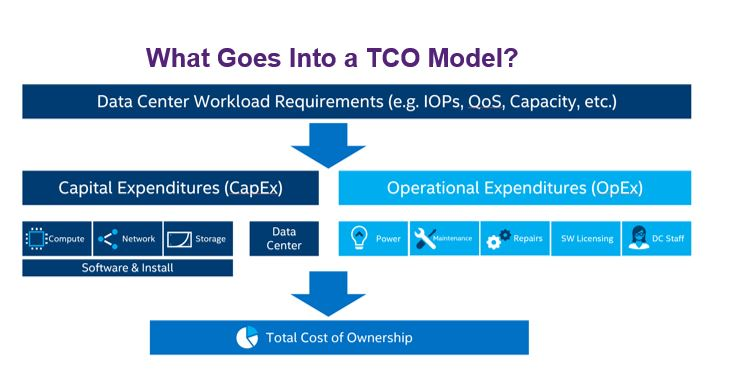 How to calculate the Total Cost of Ownership
TCO calculation differs significantly on the type of product or service you are buying. For example, physical goods require transportation and storage. Meanwhile, IT tools can be accessed from any point of the world. And when it comes to services, you will often have a subscription model when you pay regularly.
That's why the indirect expenses associated with them will differ dramatically.
For example, the following model of the Total cost of ownership model for 3D printers offers three components: pre-transactional, transactional, and post-transactional.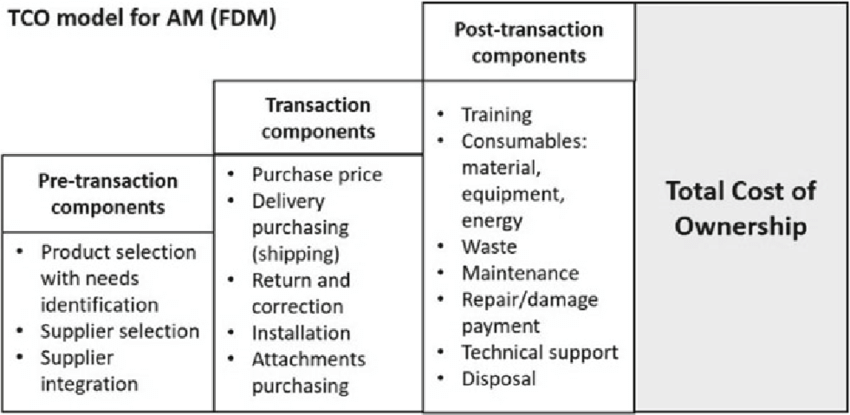 When doing the calculations of your Total Cost of Ownership, we recommend considering all the components that are necessary to acquire, use, and dispose of the product or service. In this article, we present some of the universal components that you will find in most purchasing processes.
Here's an interesting thought: the expenses of your buying process can also be included in your total cost of ownership.
Components of the total cost of ownership
As mentioned above, the total cost of ownership includes the costs of acquisition and maintenance. Some experts also include the so-called post-ownership costs, such as for example recycling. Let's take a look at what each of them means.
The acquisition costs
These costs include but are not limited to:
initial purchase price
the buying process
delivery cost
set up or installation
testing
hiring/training of employees
accommodation period when employees get used to new equipment
planning and implementing the new business operations that include the purchase
the loss of workforce reluctant to use new product/service
The maintenance costs
Sometimes called operating costs, the costs of maintaining a product or service are:
fixing bugs/errors
purchasing spare parts
operating expenses (e.g., electricity)
new configurations or updates
purchasing supporting technologies/services
storage costs
insurance cost
The post-ownership costs
After a company has made the decision to stop using the product, sometimes it needs to spend additional money to dispose of it. These costs include:
dismantle
recycling
reselling
Challenges with Calculating TCO
Calculating ownership costs largely depends on your ability to make a good prediction of the future. There are several methodologies and software tools to calculate the total cost of ownership, but the process is not perfect. In a volatile economic situation and global instability, here are some of the most common challenges:
1. The purchase price in the subscription model
It's hard to predict how much time you will use the product or service. Without being able to define the exact cost of owning it in the subscription model. We recommend checking the average lifetime value of the tool. And use it in your calculation.
2. The future change in costs
It is yet another thing that is hard to predict, e.g., the salaries, the costs of maintenance, and consumable materials.
3. The ability to predict all the additional costs
More often than not, teams face unpredictable issues with the new tools that require additional effort and time to solve. For example, our marketing team acquired a Chrome Extension to boost SEO performance, and our own app control tool disabled its usage. We had to apply to our Admin to be able to work with this extension!
Many enterprises also fail to define a singular methodology, preventing them from basing purchasing decisions on uniform information.
TCO analysis of SaaS applications
How do you analyze SaaS apps' total ownership cost?
Because SaaS applications sell licenses on a subscription-based model, they don't have the purchase price. Instead, you need to calculate the total cost of all the licenses over the period of use of an application.
Other factors to consider are the cost of hiring/training the admins and users, the configuration cost, buying and transferring to the supporting technologies, and operating cost.
Total Ownership Cost is one of many criteria of SaaS app evaluation. Want to make your application acquisition process better? Read our complete guide on SaaS App Risk Assessment.
How Can You Maximize SaaS Security Benefits?
Let's get started with a live demo
Latest blog posts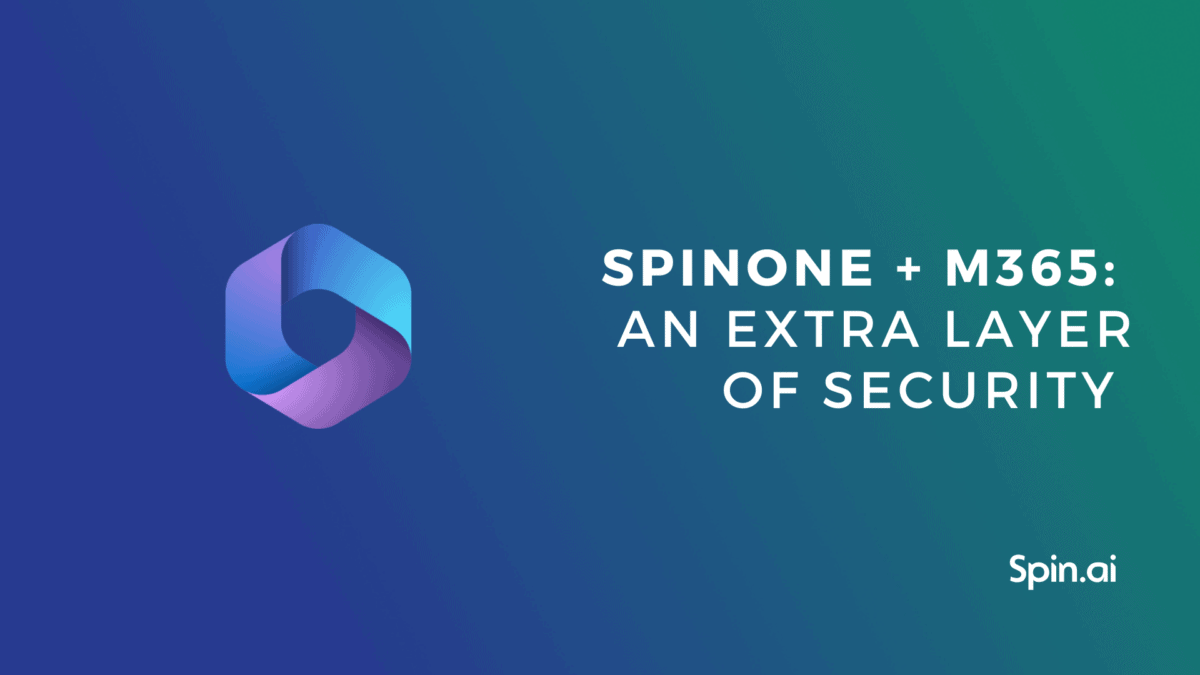 Microsoft 365 (M365) is one of the leading collaboration and communications platforms among organizations today. Companies have been migrating in […]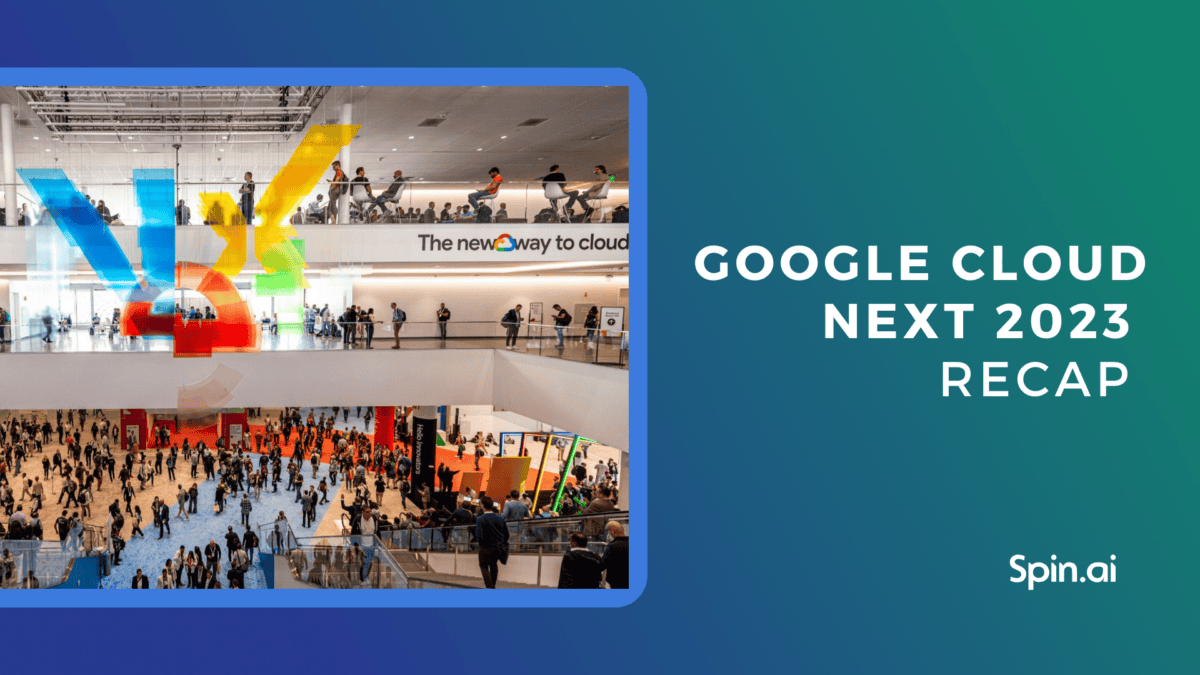 At the San Francisco Moscone Center, the Google Cloud Next 2023 conference was, as expected, one of the highlights of […]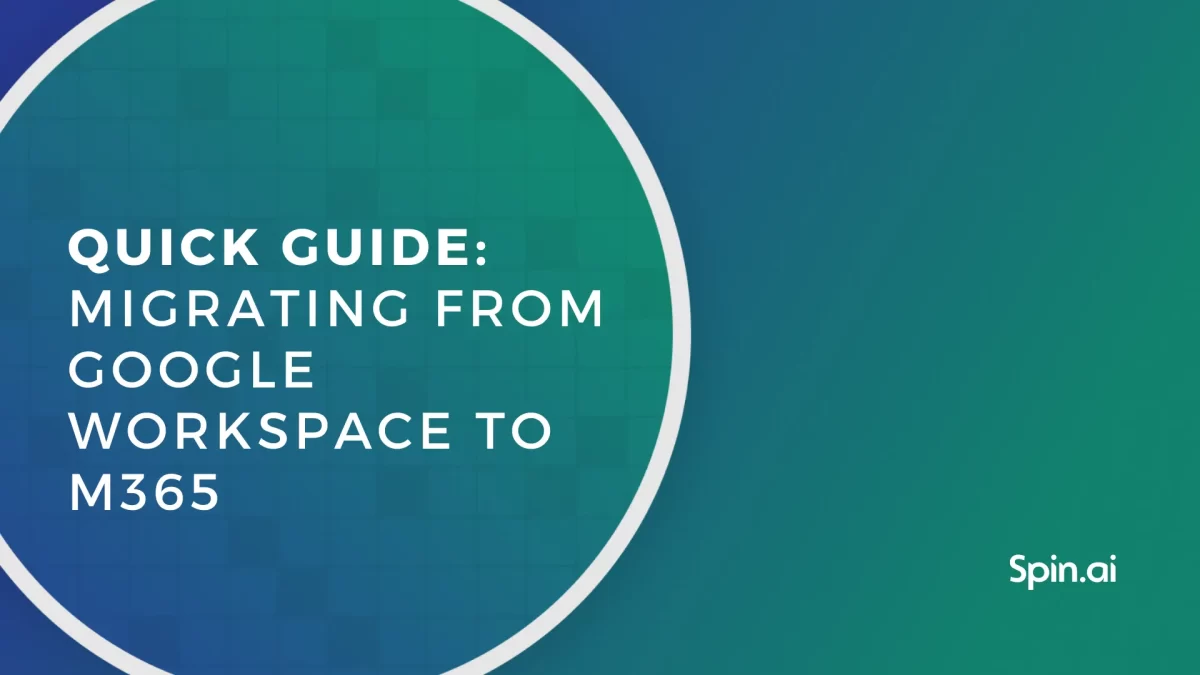 Deciding to migrate from Google Workspace to Microsoft 365 may be on the project list for some organizations. While both […]