March 9, 2022 | Reading time 7 minutes
SaaS Security Management Guide For Enterprise Organizations
What is SaaS Security Posture Management (SSPM)? How does it help enterprises to use SaaS applications securely? Never before has there been a greater need for security solutions. Businesses today are threatened by an alarming number of threats. These threats come in the form of security vulnerabilities, zero-day attacks, and ransomware, to name a few. Cloud environments are not immune to the ever-growing threat landscape.
Businesses are heavily relying on cloud Software-as-a-Service environments for business-critical services and data. While cloud SaaS environments provide powerful solutions for businesses, securing cloud environments is becoming a primary concern. Many organizations are using dozens of cloud SaaS applications. Even though these provide compelling features and capabilities, they can introduce security vulnerabilities, often due to misconfiguration. SaaS Security Posture Management (SSPM) can help businesses to secure their SaaS applications.
Is Cloud Security Your Responsibility?
Many organizations may assume incorrectly that the security of their data and services is the responsibility of the cloud service provider, freeing them from the burden of securing their data. However, this is not an accurate assumption. Cloud service providers operate using a shared responsibility model, both in terms of data protection and security. What is the shared responsibility model, and how does it affect the burden of responsibility for security?
According to the Cloud Security Alliance, the shared security responsibility model "means your security team maintains some responsibilities for security as you move applications, data, containers, and workloads to the cloud, while the provider takes some responsibility, but not all. Defining the line between your responsibilities and those of your providers is imperative for reducing the risk of introducing vulnerabilities into your public, hybrid, and multi-cloud environments."
Well-documented shared security model
A well-documented shared security model is noted from Amazon for their AWS offering. It helps to show a real-world example of the delineations set by cloud service providers. It states in part:
"Security and Compliance is a shared responsibility between AWS and the customer. This shared model can help relieve the customer's operational burden as AWS operates, manages, and controls the components from the host operating system and virtualization layer down to the physical security of the facilities in which the service operates. The customer assumes responsibility and management of the guest operating system (including updates and security patches), other associated application software as well as the configuration of the AWS provided security group firewall."
Simply using a cloud service provider environment does not eliminate the business responsibility of security and compliance. When it comes down to it, organizations are responsible for the protection and compliance of their data.
What is SaaS Security Posture Management (SSPM)?
Many businesses are using anywhere from 35 to hundreds of SaaS applications to power business productivity and maintain business continuity. The COVID-19 pandemic has accelerated using cloud SaaS applications with the shift to a hybrid distributed workforce. Cloud SaaS-based applications offer many advantages over traditional on-premises applications and software tools used by businesses in previous decades. With a few clicks and with no infrastructure to provision and manage, organizations can access modern, cloud-based solutions that empower businesses to host their businesses in a service-based model. It is also accompanied by agility and scalability that is not possible with traditional on-premises applications.
While these cloud-based SaaS applications provide tremendous advantages, they also bring with them new security concerns for companies hosting services in the cloud. SaaS Security Posture Management (SSPM) is a new security methodology that is a subset of a broader term coined by Gartner called Cloud Security Posture Management (CSPM). SaaS Security Posture Management Platform describes next-generation automated tools that enable security teams to have the visibility and management of the security posture of SaaS environments.
Cloud Security Posture Management (CSPM) vs SaaS Security Posture Management Platform
Gartner defines SSPM as:
"…tools that continuously assess the security risk and manage SaaS applications' security posture. Core capabilities include reporting native SaaS security settings' configuration and offering suggestions for improved configuration to reduce risk. Optional capabilities include comparison against industry frameworks and automatic adjustment and reconfiguration."
The sheer number of cloud SaaS applications and the complexity of cloud and hybrid cloud environments are too broad and complex to effectively manage these with manual "human-driven" processes and tasks. Also, existing IT security teams may be overwhelmed with other daily tasks or lack the expertise and experience in securing each SaaS application the organization uses. On top of multiple cloud SaaS applications used, many organizations use multiple cloud environments to house business-critical applications and data, known as multi-cloud.
Security automation allows organizations to effectively provide continuous assessment and remediation to secure cloud Saas applications and environments, detect threats, and stop security events in real-time. SSPM solutions incorporate the automated solutions needed to increase the security posture of businesses and do so using next-generation technologies.
Security Posture – Extremely important moving forward with cloud technologies
The primary idea behind SaaS Security Posture Management (SSPM) is an organization's security posture. What does this security posture include? An organization's security posture includes but is not limited to the overall security stance of the organization regarding any hardware or software assets the business uses. It, of course, includes on-premises assets and now, more common than ever, cloud assets. A security posture assessment helps organizations gauge the following:
Security policies and controls
The ability to detect cyber attacks large and small
Visibility to end-user activity
Access levels of specific users and cloud SaaS applications
Implementation of best practice recommendations around cloud SaaS and other applications
The overall readiness of the organization to mitigate a security breach and implement recovery processes
Readiness to implement disaster recovery procedures and carry on business continuity
The security posture involving an SSPM solution takes an "offensive" and proactive approach compared to the traditional reactive approach of legacy security solutions. Again, using security automation and orchestration, SSPM solutions can react much more quickly to security events than traditional human-only efforts. Organizations that do not take charge of their data using next-generation enterprise data protection software tools such as SSPM will undoubtedly be at risk for data breaches and security compromise of varying degrees.
SSPM helps correct SaaS misconfigurations
One of the risks associated with using cloud SaaS applications is not always due to an inherent security vulnerability in the cloud SaaS application itself, but rather the organizations' misconfiguration of the cloud SaaS application. Most cloud applications have best practice recommendations and settings for keeping business-critical data secure. Manually configuring proper security settings on potentially hundreds of different SaaS applications is a losing battle for enterprise organizations with IT operations and security teams already stretched thin due to the global pandemic and supporting the hybrid workforce.
How many cloud security failures are attributed to human error? A report from Gartner mentions that through 2025, 99% of cloud security failures will be the customer's fault. The same report notes that businesses need to put in place a central management and monitoring plan.
Businesses who migrate to the cloud and attempt to apply consistent security and access policies across all their SaaS applications and data and apply the specific best practices for each application require solutions to automate these tasks for the business. SSPM solutions use effective automation powered by technologies such as artificial intelligence (AI) and machine learning (ML) to effectively and intelligently carry out routine and important security configuration tasks.
Automated ransomware protection
Another extremely malicious threat to business-critical data, both on-premises and in the cloud, is ransomware. Ransomware can easily infect cloud SaaS environments through file synchronization or compromised OAuth credentials. Modern ransomware variants are extremely successful in compromising business data. Note the following ransomware statistics:
Tremendous growth – a new organization falls victim to ransomware every 11 seconds. It is no longer if, but when ransomware will attack business-critical data
High success rate – In 2020, 73% of all ransomware attacks were successful
Downtime resulting from ransomware – The average downtime is 16 days until organizations can get back to a fully operational state. Healthcare organizations pay over $8851 per minute of downtime resulting in millions in losses.
The last line of defense no longer exists. Organizations must use automated ransomware protection and responses to detect, neutralize, and remediate the damage inflicted by a ransomware attack. Next-generation SSPM solutions allow businesses to successfully enhance their security posture to protect against ransomware threats and other malicious activity.
Are data breach events costly?
Is it worth the time, effort, and investment for organizations to invest in proper security tooling and processes? What is the cost of a data breach? The IBM Cost of a Data Breach 2020 report contains eye-opening figures for organizations to consider.
Data breach stats:
The average total cost of a data breach – $3.86 million
The highest total cost of a data breach – $8.64 million (United States)
The highest cost of data breach industry – $7.13 million (Healthcare)
Percentage of data breaches caused by a malicious attack – 52%
Percentage of breaches containing customer PII data – 80%
Cost per record caused by a malicious attack – $175
The malicious attack was the most expensive root cause
Data breach as a result of malicious attack have remained the costliest over the past five years
The average time to detect and contain a data breach – 280 days
The average time to detect and contain a data breach caused by a malicious attack – 315 days
The report helps to highlight the high costs of a data breach. The numbers are not insignificant. When you consider the costs of the breach itself, along with any compliance and regulatory fines that may result on top of lost customer confidence, some businesses never recover.
Securing Cloud SaaS with SpinOne SSPM
Organizations today are heavily using cloud SaaS solutions that include Google Workspace and Microsoft 365. On top of the core services provided by each of these very capable cloud SaaS solutions, businesses have access to thousands of third-party applications that can extend the functionality of the platforms. How can organizations increase their security posture with cloud SaaS environments, including third-party applications, and protect against modern threats such as ransomware?
SaaS Security Posture Management Capabilities
SpinOne is a next-generation cloud SaaS Security Posture Management (SSPM) solution that leverages the capabilities of artificial intelligence (AI) and machine learning (ML) to provide an automated enterprise security solution. It offers organizations the following capabilities:
It provides the ability to fix shared mailboxes and files that are easy targets for hackers (Microsoft even recommends blocking sign-ins for shared mailbox accounts)
Cloud Data Access Control for internal and external users – know who is accessing business-critical data, both from within and outside the organization
Easily offboard employees, including taking ownership of user account data by an admin, blocking access, migrating data to another cloud SaaS user account
Applications Risk Assessment – Maximize control and visibility in cloud SaaS applications (Office 365 Data Security and Risk Assessment) where security gaps exist or may arise. Spin allows taking control of the applications users can access and integrate with cloud SaaS environments
Enhanced visibility into applications used within the organization and allows to act immediately to fix any gaps to prevent data breaches and to put in place measures that ensure you maintain complete control over your data. This capability ensures no data subsets are anonymously accessible.
Automated Ransomware Protection – SpinOne provides automated ransomware protection that detects ransomware attacking your cloud SaaS data, blocks access to the malicious process, identifies affected files, and automatically restores data affected by the attack.
Concluding Thoughts
Today the threats against business-critical data are ominous. As organizations struggle with the current challenges of the hybrid workforce, they cannot neglect their security posture. SaaS Security Posture Management (SSPM) solutions provide today's businesses with the automated tools needed to combat modern threats. The responsibility of configuring cloud SaaS applications for top-level security lies with the business, not the cloud service provider. To reduce the security cost and security management effort, utilizing SSPM solutions reduces the overall risk from a security perspective and bolsters its effectiveness. SpinOne's automated security features help reduce the cost, time, and effort for in-house security teams struggling to keep up with escalating risks and multiple cloud SaaS applications.
How Can You Maximize SaaS Security Benefits?
Let's get started with a live demo
Latest blog posts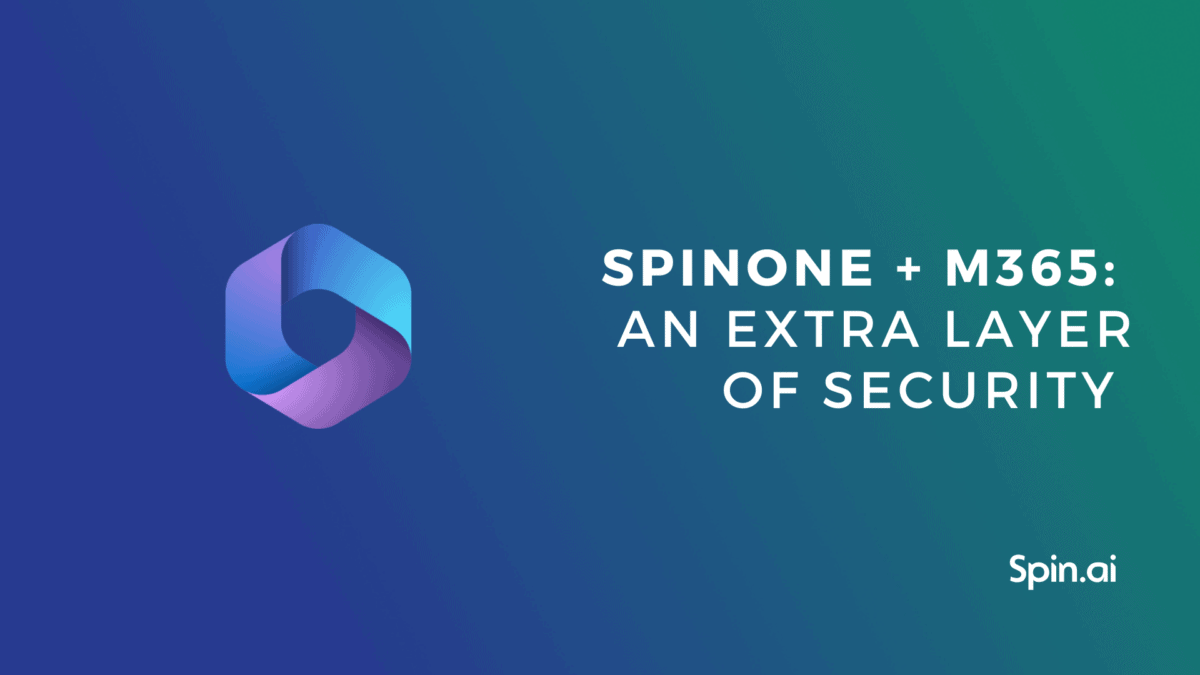 Microsoft 365 (M365) is one of the leading collaboration and communications platforms among organizations today. Companies have been migrating in […]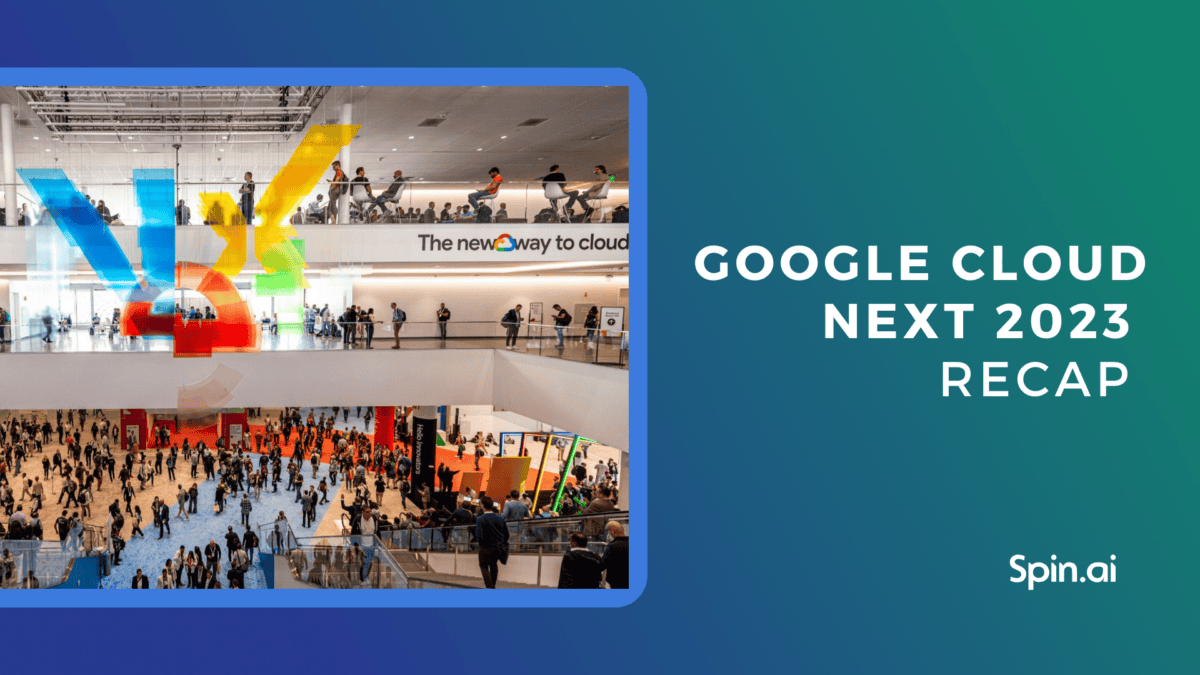 At the San Francisco Moscone Center, the Google Cloud Next 2023 conference was, as expected, one of the highlights of […]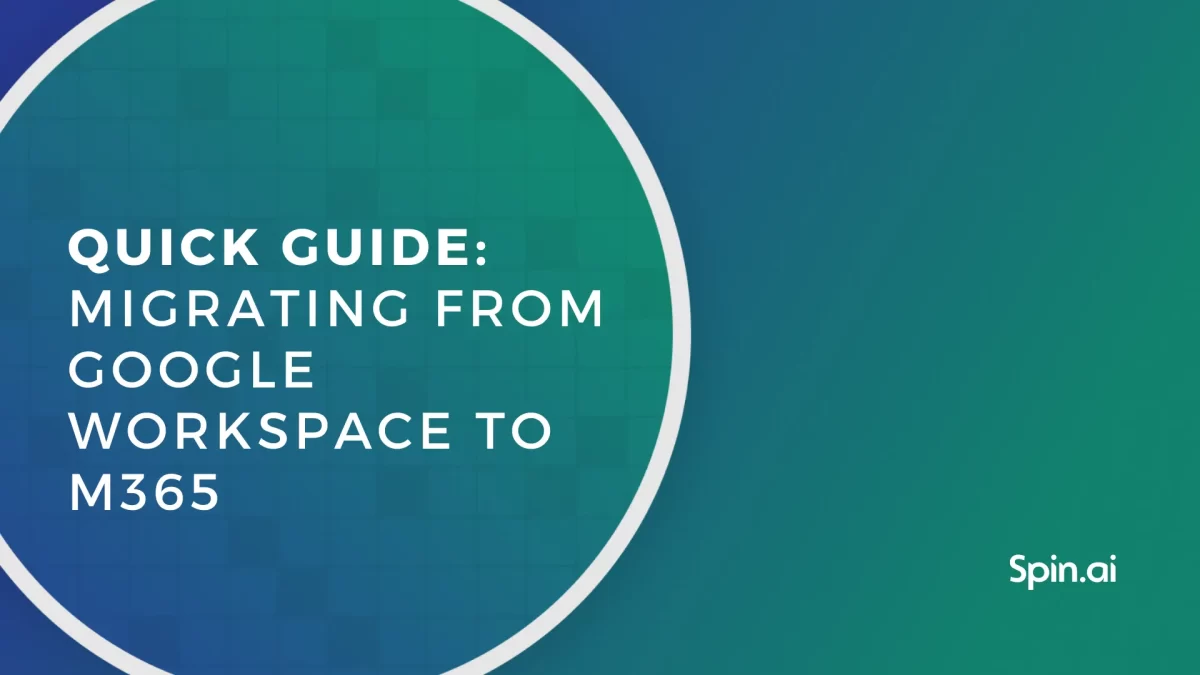 Deciding to migrate from Google Workspace to Microsoft 365 may be on the project list for some organizations. While both […]