October 20, 2023 | Reading time 9 minutes
The Importance of Data Security in Salesforce
Salesforce contains business-critical information. Losing this data or having it leaked can have a severe impact on the business revenue generation. In this post, we discuss the importance of data security in Salesforce and ways to achieve it.
The value of data in Salesforce
The value of Salesforce data is immense. The CRM contains information about your sales pipeline structure as well as the former, existing, and potential clients. It also stores all the contacts of your sales organization, the information about all the interactions with them, and the history of their advancement along the pipeline stages. Many organizations store contracts that they've concluded with the clients in Salesforce and sensitive project details.
Losing this information or having it leaked can have the most severe consequences for the organization's revenue generation efforts. These consequences include:
Losing prospects and clients
Reputational losses
Downtime in the sales team's work
The leak of sensitive data
Financial losses
Legal consequences
Common data security threats in Salesforce
The common data security threats to Salesforce include internal and external threats. Let's take a closer look at each category.
The external threats include:
Account hijack
Zero-day attacks using apps that connect with Salesforce via APIs
Regular hacker attacks (DDoS, code injection, replay attacks, etc.)
Social engineering attacks
The internal threats include:
Data loss due to human error
Misconfigurations
Developer mistakes
Mass data edits in case of app errors
Developer mistakes and mass data edits due to app errors are the most common threats to data in Salesforce. These incidents aren't caused deliberately by malicious actors. However, their impact on Salesforce can be detrimental.
Mass editing can wipe hundreds of records in a single event. Meanwhile, developer mistakes can break the logic of the sales pipeline or how objects are interrelated. As a result, the sales team won't be able to see certain data or they will see the incorrect connections between the information parts.
Data security best practices for Salesforce
Understanding the common threats in Salesforce can help you get prepared for them and protect your data. In this section, we're listing the best data security practices for Salesforce.
Internal access control
Internal access control will help you avoid man-in-the-middle attacks. It can also help decrease the damage in case of account hijacking by creating barriers between the hacker and sensitive data they can access using the compromised account.
The best practice is to inventory your data and your users. Then you need to limit the user's access to the data within Salesforce using the minimum rule. In other words, you need to give the user access only to the information they need to carry out their responsibilities.
External access control
External access control is necessary to prevent account hijacking. There are several things Salesforce Admins can do:
Enforce strong passwords and regular password changes
Enable multi-factor authentication to reduce the chances of getting inside accounts in case of credentials stealth
Establish IP restrictions and login policies to prevent hackers from getting into the system.
Security awareness training
It will help you weaponize users against hackers and prevent credential theft, social engineering attacks, and data loss due to human errors.
Regular security checks
This practice will help you tackle misconfigurations, find vulnerabilities in the system, and prevent hacker attacks. It can also help you detect the applications that your sales team no longer uses and revoke their access to minimize zero-day attacks.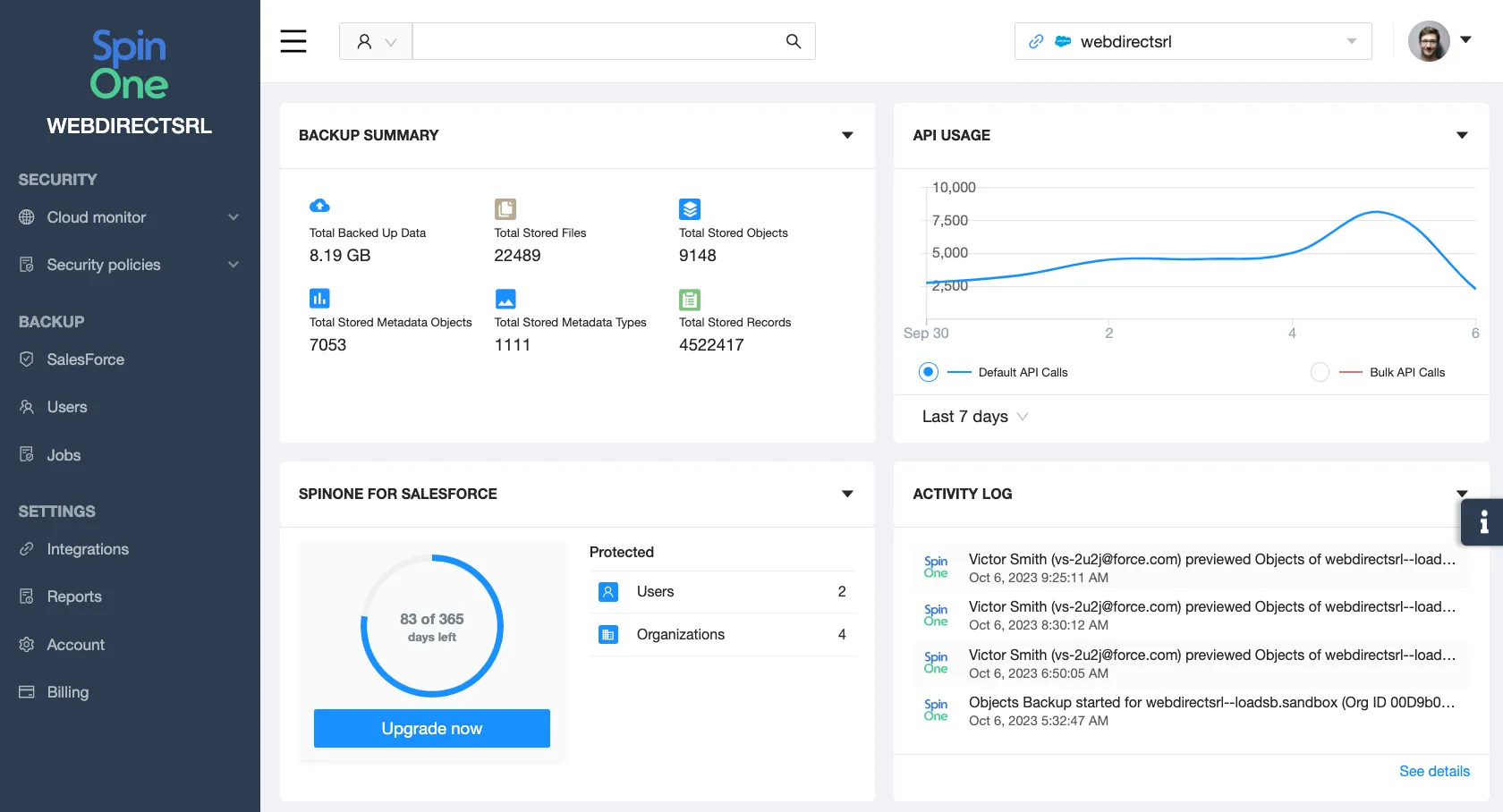 Regular data backups
Backups are considered essential data security solutions for Salesforce. Since data loss due to developer mistakes or application errors is the most widespread data incident, these tools can become your last resort. Solutions like SpinOne for Salesforce can help you recover your business-critical data.
We suggest searching for tools that recover not only objects or files but also metadata as developers' errors mostly include metadata loss.
Concluding thoughts
Data security in Salesforce is critical for revenue-generating teams and thus for the organization on the whole. The cyber incidents within Salesforce can have severe implications that include legal penalties, financial losses, and reputational damage. Businesses need to prioritize Salesforce data security and take proactive measures to prevent, quickly respond, and remediate these incidents.
FAQs
What is Salesforce, and why is data security crucial in this context?
Salesforce is a CRM that contains business-critical information about the sales pipeline, existing clients, prospects, and lost opportunities. Losing this data or having it leaked can have severe consequences for businesses.
What types of data are typically stored in Salesforce, and why is it valuable?
Salesforce contains contact data of the clients, the record of business communications with the clients, the agreements, and often the details of projects. This data is unique as it has been collected by the sales team for a long period of time. Recovering this data without a backup can take months or even years. And the leak of this data can be detrimental to the business and subject to legal action.
What are some common data security threats faced by Salesforce users?
The common data security threats in Salesforce include human error, mass edits due to third-party app errors, and developer mistakes.
What are some potential internal threats to data security in Salesforce, and how can they be mitigated?
The potential internal threats include man-in-the-middle attacks and human errors. They can be mitigated by access control and regular data backups.
What are some essential data security measures that should be implemented in Salesforce?
The essential data security measures to be implemented in Salesforce include regular backup, access control, security awareness training and regular security checks.
Thanks for your feedback!
How Can You Maximize SaaS Security Benefits?
Let's get started with a live demo
Latest blog posts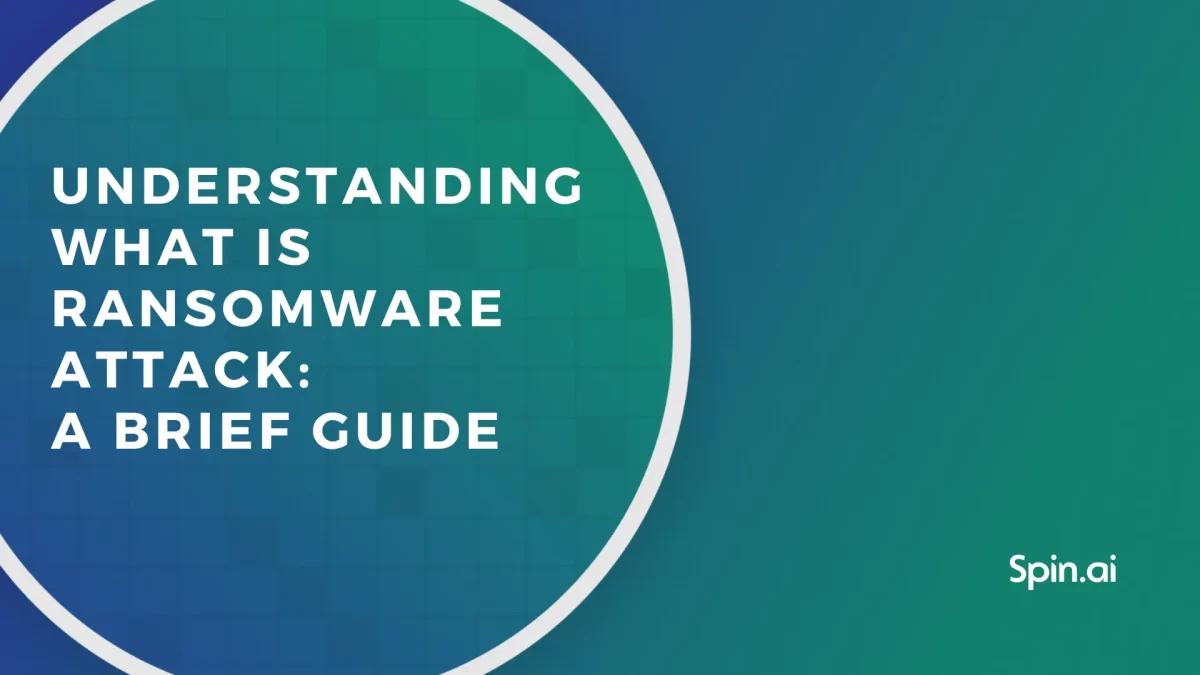 The number of ransomware attacks has been growing steadily for the past years. So have the ransom payments. Experts predict […]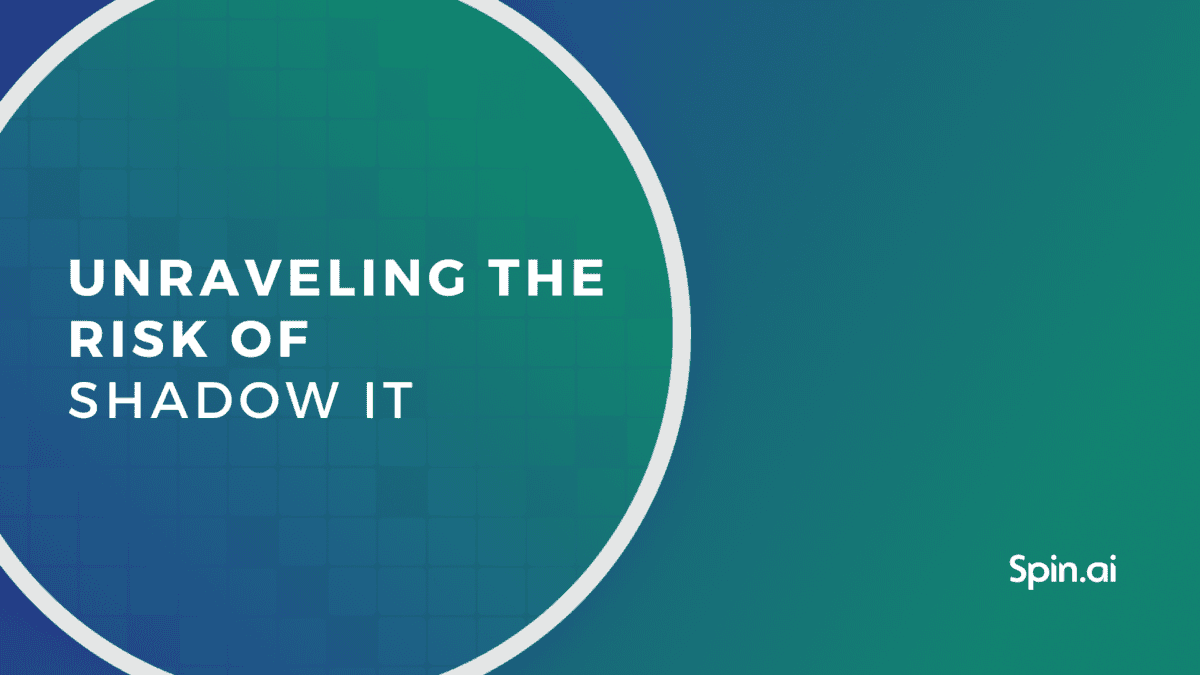 While our workplaces become increasingly reliant on third-party applications, how do organizations balance security and usability? Our Director of Product […]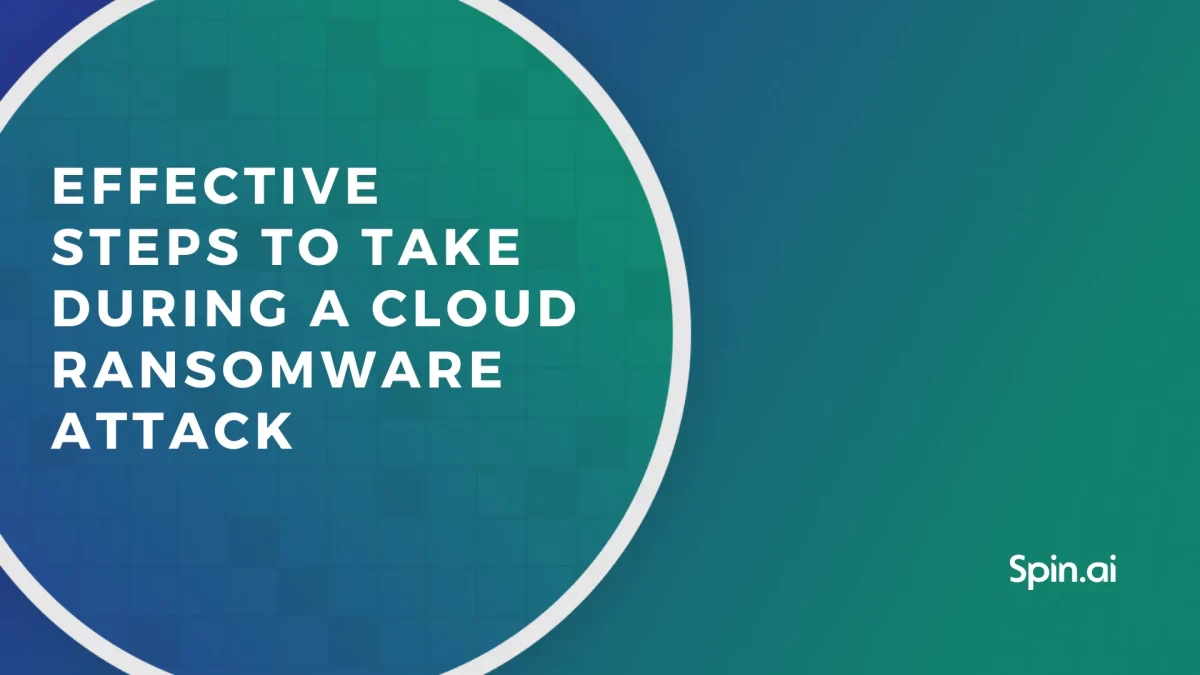 In 2023 alone, 72% of companies were affected by ransomware, a significant increase compared to 55% in 2018. Unless your […]