February 10, 2022 | Reading time 11 minutes
Salesforce Data Protection by SpinOne
Businesses worldwide are increasingly investing in and using cloud solutions for business-critical applications. These past two years have required organizations to provide productivity, collaboration, and communication tools needed by the hybrid workforce. Cloud-based solutions are ideal for providing the tools and connectivity required to solve the challenges of the modern workforce. However, despite the myriad of advantages brought about by today's cloud applications, businesses must protect their data by taking ownership of their Salesforce data protection strategy.
Despite the tremendous advantages of cloud-based applications and solutions, companies must take cloud data protection seriously and ensure they are taking charge of protecting business-critical data. Many may feel that cloud service providers and cloud-based solutions are impervious to disaster and data loss.
However, this is a dangerous assumption and one that can lead to catastrophic data loss. Despite many misconceptions, cloud solutions and data can be affected by many of the same data loss culprits that affect on-premises environments. These include data loss due to:
Human error
Ransomware
Infrastructure failures
Human error
Businesses need to understand that the "cloud" is simply someone else's data center. There are certainly advantages to these "data centers" being owned and operated by Amazon, Google, and Microsoft. However, while providing as-a-Service, your data and applications are still susceptible to data loss at the hands of human error.
Employees can make mistakes, delete the wrong files, overwrite data, and many other missteps, leading to critical downtime for companies operating business-critical activities in the cloud. It can include cloud Software-as-a-Service environments such as cloud storage, cloud email, and other cloud-based applications.
People make mistakes, and that is human nature. The expression "to err is human" certainly holds true across the landscape of modern technology platforms. Many authorities list human error as the leading culprit of data breach/loss across the board:
88% of data breach incidents are caused by employee mistake
50% of all sensitive data losses result from human error
$3.33 million – Cost of data breaches as a result of human error
Ransomware
Businesses today are fighting a unique malicious threat known as ransomware. Ransomware and the groups that use it have pivoted from targeting individual home users to large organizations, extorting millions of dollars. Additionally, ransomware attacks are exponentially increasing due to the introduction of Ransomware-as-a-Service (RaaS) offerings on the dark web and the Initial Access Broker (IAB) market.
Sophisticated ransomware groups operate Ransomware-as-a-Service offerings to provide easy access to others who want to launch an attack on unsuspecting organizations. Now, with RaaS offerings, the level of expertise needed to carry out a sophisticated attack has been reduced exponentially. Attackers no longer need to understand the inner workings of the ransomware itself. Instead, they use the RaaS offering to carry out an attack and give a percentage of the ransom payments to the ransomware groups operating them.
Initial Access Brokers (IABs) provide ransomware groups and others quick and easy access to the credentials needed to initially compromise the environment to perform reconnaissance and launch the attack. IABs harvest credentials and then post these for sale on the dark web for amounts related to the size of the organization and the number of privileges held by the user account.
Over the past couple of years, ransomware attacks have proven devastating and show no signs of decreasing as they are effective and highly lucrative. For example, note the following high-profile/expensive ransomware attacks carried out recently:
March 2021 – Ransomware attack on CNA Insurance resulting in private data being exfiltrated and a ransom payment of $40 million to hackers
On May 7th, 2021, hackers hit Colonial Pipeline, resulting in shutting down thousands of miles of pipeline in the Eastern United States and disrupting fuel operations for days. Colonial paid the $4.4 million ransom demanded
May 30th, 2021 – JBS Meat Packing plants suffered a ransomware attack and paid $11 million in ransom to regain control of their systems
July 2nd, 2021 – REvil ransomware attacked Kaseya's on-premises VSA solution used by MSPs. The attack left more than 36,000 MSPs without access to Kaseya's VSA product for nearly ten days. Additionally, the ransomware group demanded a record $70 million ransom.
The threat of ransomware attacks on business-critical data emphasizes the need for organizations to protect their data, both on-premises and in the cloud.
Infrastructure failures
While not as common as the other two data loss culprits, infrastructure can and does fail in cloud environments. Cloud service providers have been known to have hours-long outages, affecting thousands of customers. All of the big three, including Amazon, Google, and Microsoft, experienced major outages recently:
Amazon Web Services experiences outage taking down many third-party online services
Google experienced a major outage disrupting Gmail, Docs, YouTube, and other services
Microsoft Azure Active Directory and DNS outages cause major disruption
Having a backup of your data that exists in business-critical cloud SaaS services backed by cloud service providers helps to ensure your data is safe, despite the outage experienced or even a cloud infrastructure failure.
Cloud SaaS and other cloud-based services
It is essential to understand that many of the business-critical applications used by businesses today are now housed in cloud-based infrastructure rather than on-premises data centers. Therefore, companies must have a data protection strategy for public cloud SaaS services and individual third-party cloud services and applications.
When developing a disaster recovery plan and picking a data protection solution, cloud data protection capabilities are required in the modern era of business-critical apps consumed by companies today. But, even if your data protection solution can protect general public cloud services, what about the third-party applications used by many businesses today?
Spin Technology announces Salesforce Data Protection
Spin Technology is an innovative leader in the area of cloud data protection. For years now, it has built a reputation offering an industry-leading multifunctional platform for SaaS data protection for mission-critical SaaS applications, including Google Workspace and Microsoft 365, with its SpinOne product.
However, while organizations are using cloud-based applications and services inside Google Workspace and Microsoft 365, they are also using cloud-based solutions outside the realm of these public cloud environments. For example, many third-party application vendors host their solutions in their own private cloud or an abstracted cloud-hosted environment in AWS, GCP, or Azure.
Salesforce data protection
Spin Technology is introducing a new solution, SpinOne for Salesforce. With SpinOne for Salesforce, organizations can protect their sales pipeline from data loss or corruption by backing up all objects and classifications. The new solution includes many key features, including the ability to:
Backup all types of Salesforce queryable data and metadata
Recover a single data entry, object relations, or the entire organization
Compare and export changes that have been made to Salesforce data and metadata
Get visibility on changes to your Salesforce data to take timely action
Backup, compare, and recover data and metadata from your Sandbox
Enjoy faster backup, comparison, and recovery due to the unique use of 2 APIs
99.9% SLA for data recovery along with secure AES-256 Encryption
Set up API Limitations for Salesforce by Admins
SpinOne for Salesforce offers a competitive advantage vs. what others can offer in the SFDC Backup market. Note the following:
Utilization of Bulk API 2 – SpinOne for Salesforce can use this new API and as a result of utilizing 2 APIs, it performs all requests faster without exceeding Salesforce API thresholds.
Speed of Salesforce Backup and Recovery – Besides using 2 APIs, SpinOne offers an intelligent API utilization system, allowing it to perform all requests significantly faster than competitors.
ALL Files backup – This is a feature that no competitor has. SpinOne for Salesforce can backup all files stored in SFDC, and it enables the ability to export them.
One Login – No matter which datacenter the customer has registered on, logins to the platform are the same for all.
Correct Classification of All Objects – Some competitors may display a higher quantity of protected objects than they can export. SpinOne only presents the valid number.
AWS, GCP, Azure – Choose between the top three cloud providers to protect your data with multiple data center regions worldwide.
One UI for Core SaaS tools – SpinOne offers the ability to link GW, O365, and SFDC data protection in one UI and maneuver between them. There are many other services on the roadmap for 2022, meaning SpinOne is the one-stop-shop for all mission-critical SaaS applications.
Businesses today are leveraging the cloud to meet the new and often-difficult challenges they face. They must provide the ability to communicate, collaborate, and do business from anywhere and on any device. Cloud services and applications make this possible and achievable.
However, protecting mission-critical data in the cloud is becoming increasingly vital as threats are on the rise and the criticality of cloud-based data is more important than ever. SpinOne's all-in-one SaaS data protection platform provides the protection businesses need for their mission-critical SaaS applications, now including Salesforce.
Thanks for your feedback!
How Can You Maximize SaaS Security Benefits?
Let's get started with a live demo
Latest blog posts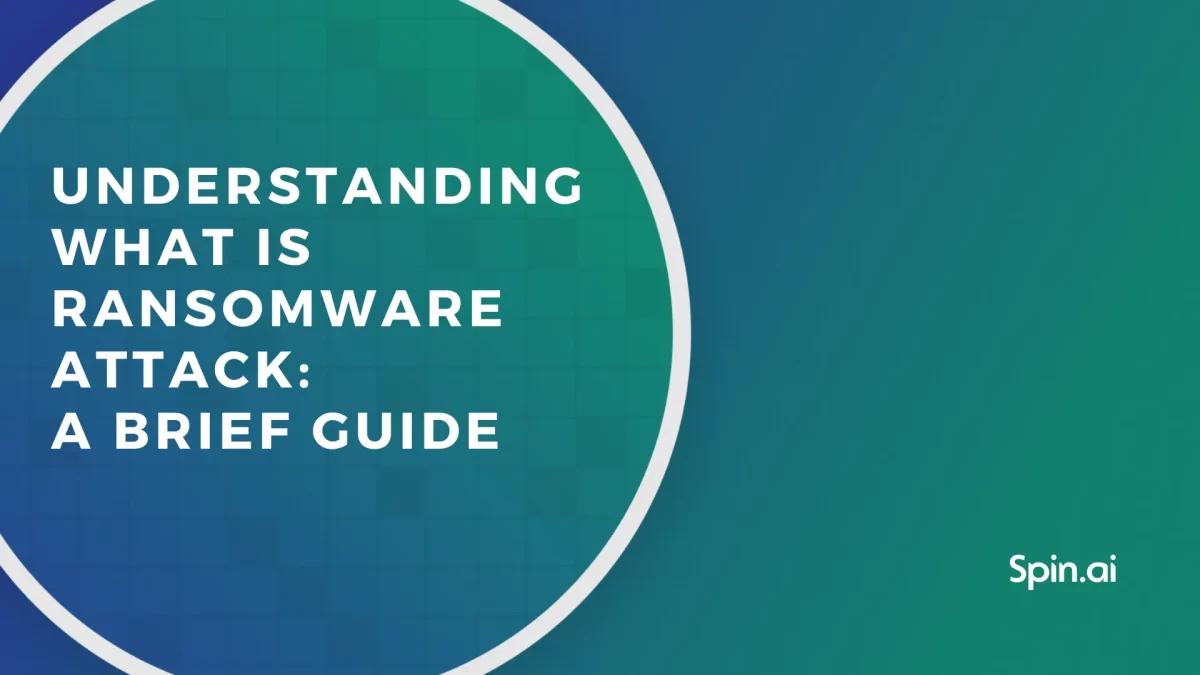 The number of ransomware attacks has been growing steadily for the past years. So have the ransom payments. Experts predict […]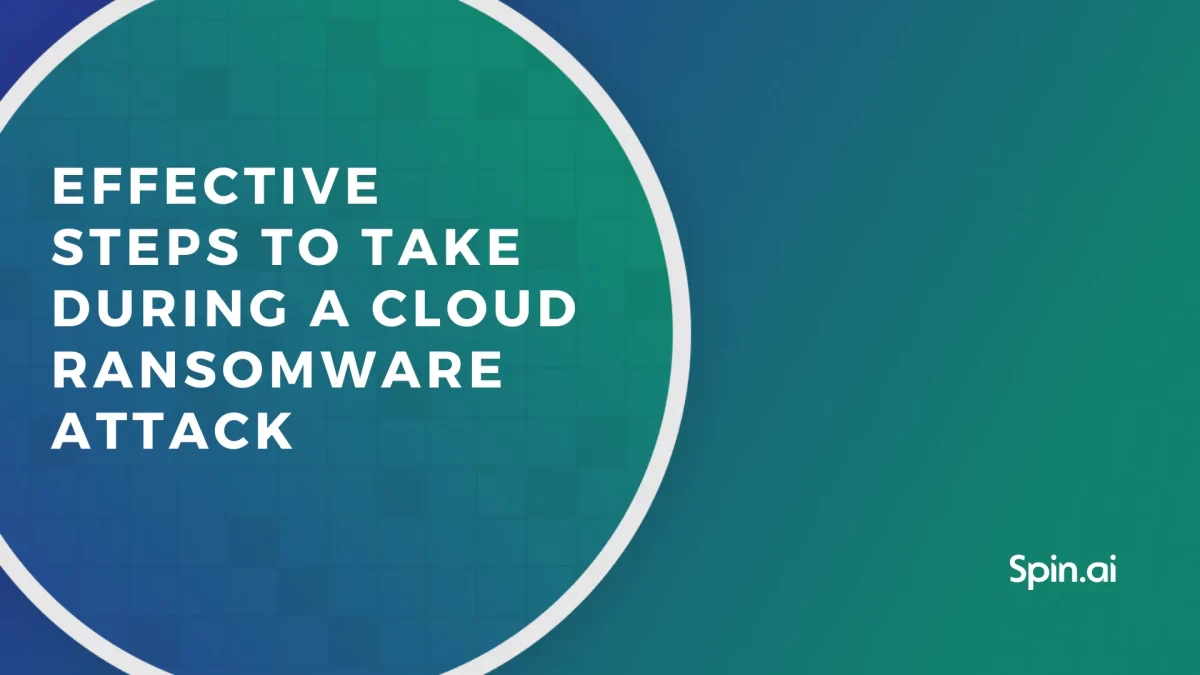 In 2023 alone, 72% of companies were affected by ransomware, a significant increase compared to 55% in 2018. Unless your […]
Microsoft 365 is one of the key SaaS solutions in a business' tech stack. Losing this data can damage operations, […]