May 24, 2023 | Reading time 8 minutes
How to Protect Sensitive SaaS Data from Browser Extensions
As the digital era and hybrid work continues to evolve, businesses have become increasingly dependent on platforms like Google Workspace, Salesforce, Microsoft 365, Slack, and other SaaS platforms filled with confidential customer data. Keeping your sensitive data safe is vital! However, there is an often-overlooked area of security risk: browser extensions. How can you protect your SaaS app data from malicious browser extensions?
What are Browser Extensions?
Browser extensions are mini software apps designed to enrich and add functionality to your browsing experience. However, their benefits can come at a cost to businesses – a significant security risk. As a result, it requires vigilance on the part of cloud administrators and SecOps to have visibility and control over these often-risky apps.
Imagine an employee innocently installing an extension to streamline their daily operations. However, unknown to the user, this extension carries a malicious payload designed to document all browser activities, even stealing SaaS session tokens, easily bypassing multi-factor authentication.
Data exfiltrated by malicious or rogue extensions can include sensitive login information and customer data. Additionally, the sensitive information is often transmitted to an external server managed by cybercriminals, where the damage can go even further.
It isn't a hypothetical scenario. Back in 2020, Google removed some 106 malicious extensions from the Chrome web store due to the siphoning of sensitive data – and recently, malicious extensions masquerading as legitimate ChatGPT extensions were also removed.
The Implications of This Risk
SaaS apps, being a treasure trove of sensitive data — customer details, sales records, financial intel, and more — are a prime target for data breaches. The fallout from such breaches can be devastating. As you can imagine, it could result in substantial financial losses, reputational damage, potential legal repercussions, and severe erosion of an organization's customer trust, resulting in brand reputation damage that could last for years, if not longer.
Why Organizations Need to Tread Carefully
The permanence of hybrid work has accelerated this issue, making it increasingly challenging for IT departments to oversee and manage every software installed on an employee's computer. This problem is amplified by the fact that many browser extensions offering SaaS features require high levels of access to these SaaS environments.
Strategies to Mitigate the Risk
1. Enforcing Policies – Just as strict building codes ensure the safety of physical structures, organizations should establish stringent policies that limit the use of browser extensions on devices that access sensitive data. Only extensions that have passed a rigorous risk analysis and have been deemed necessary should be allowed.
2. Prioritizing Training and Education – Employees are often the first line of defense in any security chain. It's essential to keep users informed about the potential risks associated with browser extensions. Regular cyber security training can equip users with the knowledge to identify and avoid harmful extensions or excessive permissions requests to SaaS data.
3. Conducting Regular Audits – Routine audits of both company-owned and personal devices used for work can help ensure that no unauthorized or potentially harmful extensions have been installed.
4. Utilizing Dedicated Browsers – When accessing platforms that contain sensitive data, consider using a dedicated browser. This browser should be devoid of extensions, reducing the data theft risk.
5. Leveraging Security Software – A wealth of security solutions are available to help monitor and block suspicious activities from browser extensions. Implementing such software can provide an added layer of protection.
In the growing cybersecurity landscape, including myriads of SaaS services, browser extensions are a double-edged sword. While they offer a host of benefits, they also open the door to potential data breaches. As businesses continue to entrust sensitive data to SaaS platforms, it's crucial to understand and mitigate the risks associated with browser extensions. After all, safeguarding your SaaS data isn't just about protecting information — it's about preserving the trust between your business and your customers.
Leverage SpinOne to control Browser extensions
SpinOne is tailor-made as a SaaS security solution designed with third-party applications and browser extensions in mind. Mitigate the dangers of shadow IT and alleviate the burden on SecOps teams by carrying out thorough and automated risk assessments of all extensions and SaaS apps. Additionally, SpinOne:
Meticulously examines over 15+ characteristics for each detected SaaS application
Offers access to an expansive database comprising more than 300,000 apps and extensions identified via sophisticated AI algorithms
Delivers a straightforward assessment coupled with the flexibility to probe further into each application's potential business, security, or compliance hazards
Equips SecOps teams with a comprehensive and intuitive scoring system (scores ranging from 0 to 100), enabling them to identify the most high-risk applications
Spin.AI is an innovative provider of SaaS security solutions for mission-critical SaaS apps (Microsoft 365, Google Workspace, Salesforce, and Slack). Our all-in-one SpinOne platform helps organizations mitigate risk, save time, reduce downtime, and improve compliance. See SpinOne in action by booking a free demo today: https://spin.ai/demo/
Thanks for your feedback!
How Can You Maximize SaaS Security Benefits?
Let's get started with a live demo
Latest blog posts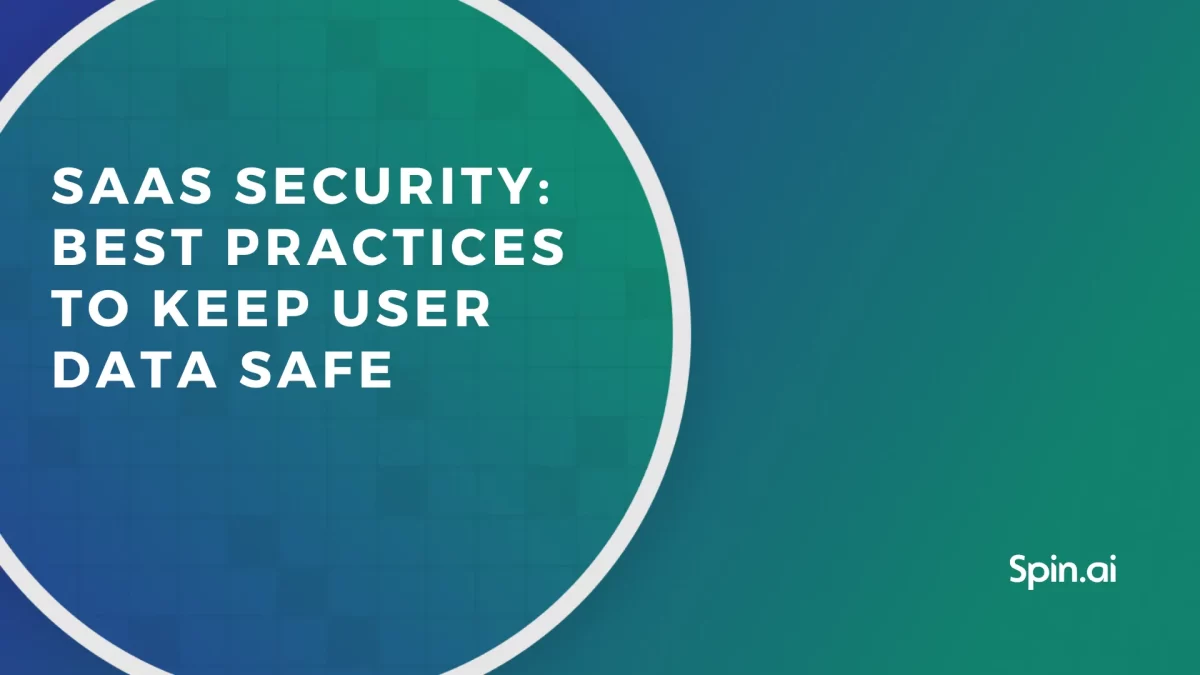 With many businesses relying on SaaS environments, SaaS security has become critical. Learn the best practices of SaaS security that […]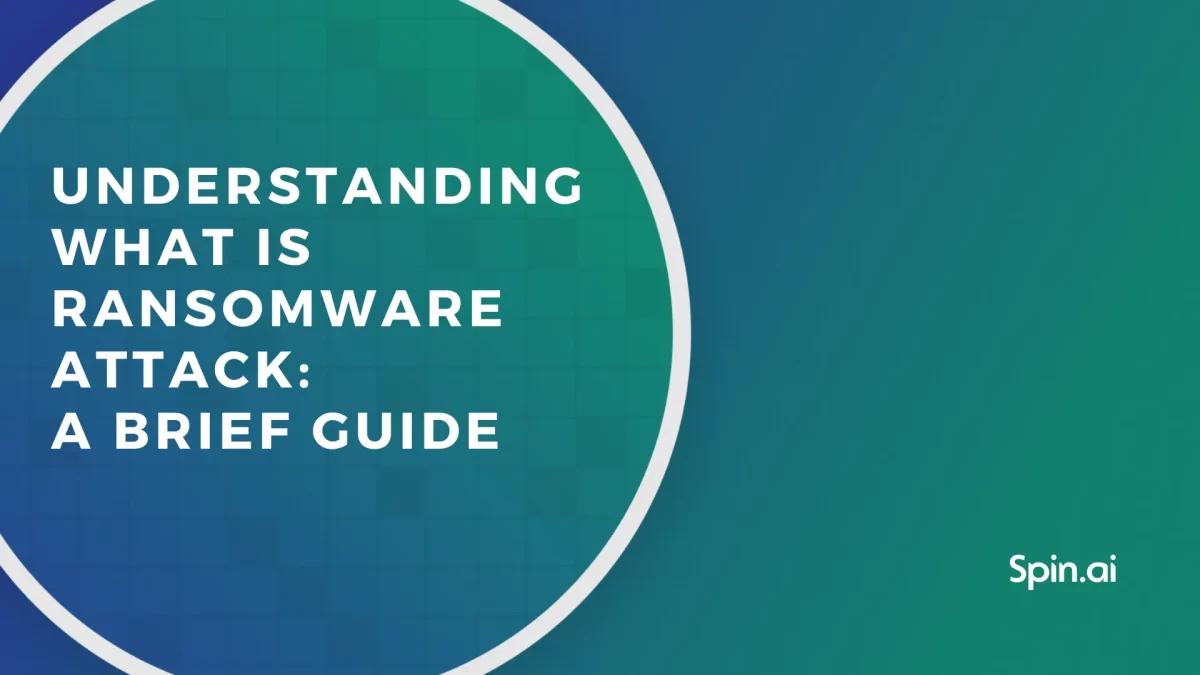 The number of ransomware attacks has been growing steadily for the past years. So have the ransom payments. Experts predict […]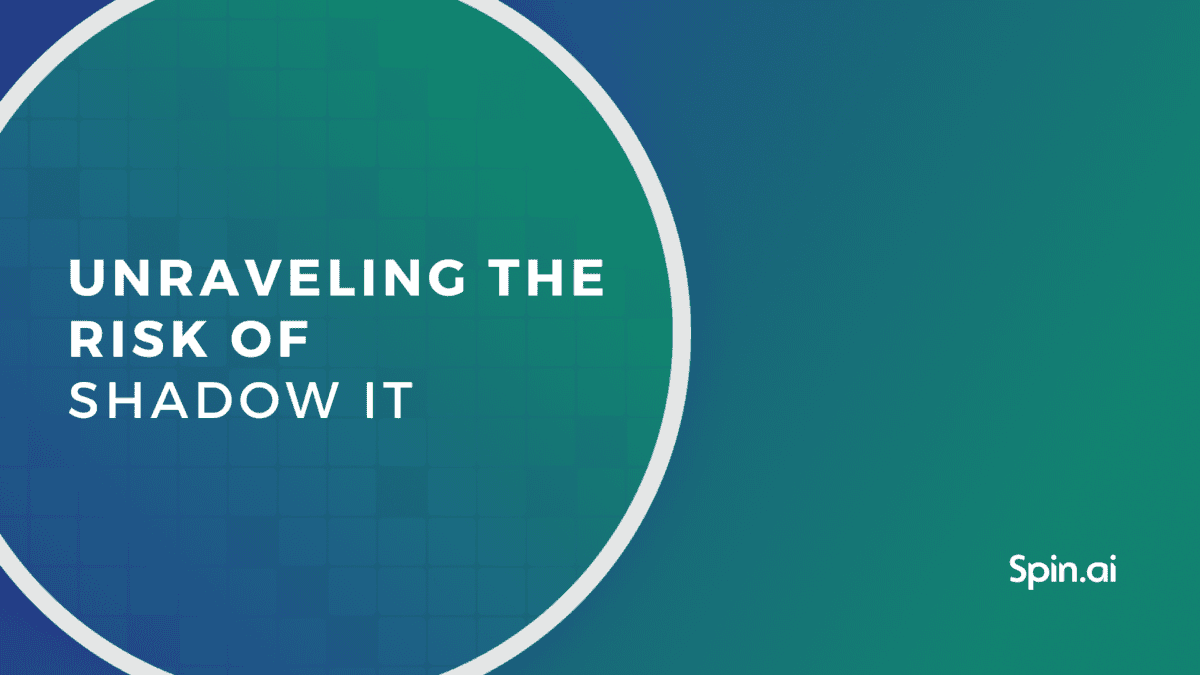 While our workplaces become increasingly reliant on third-party applications, how do organizations balance security and usability? Our Director of Product […]