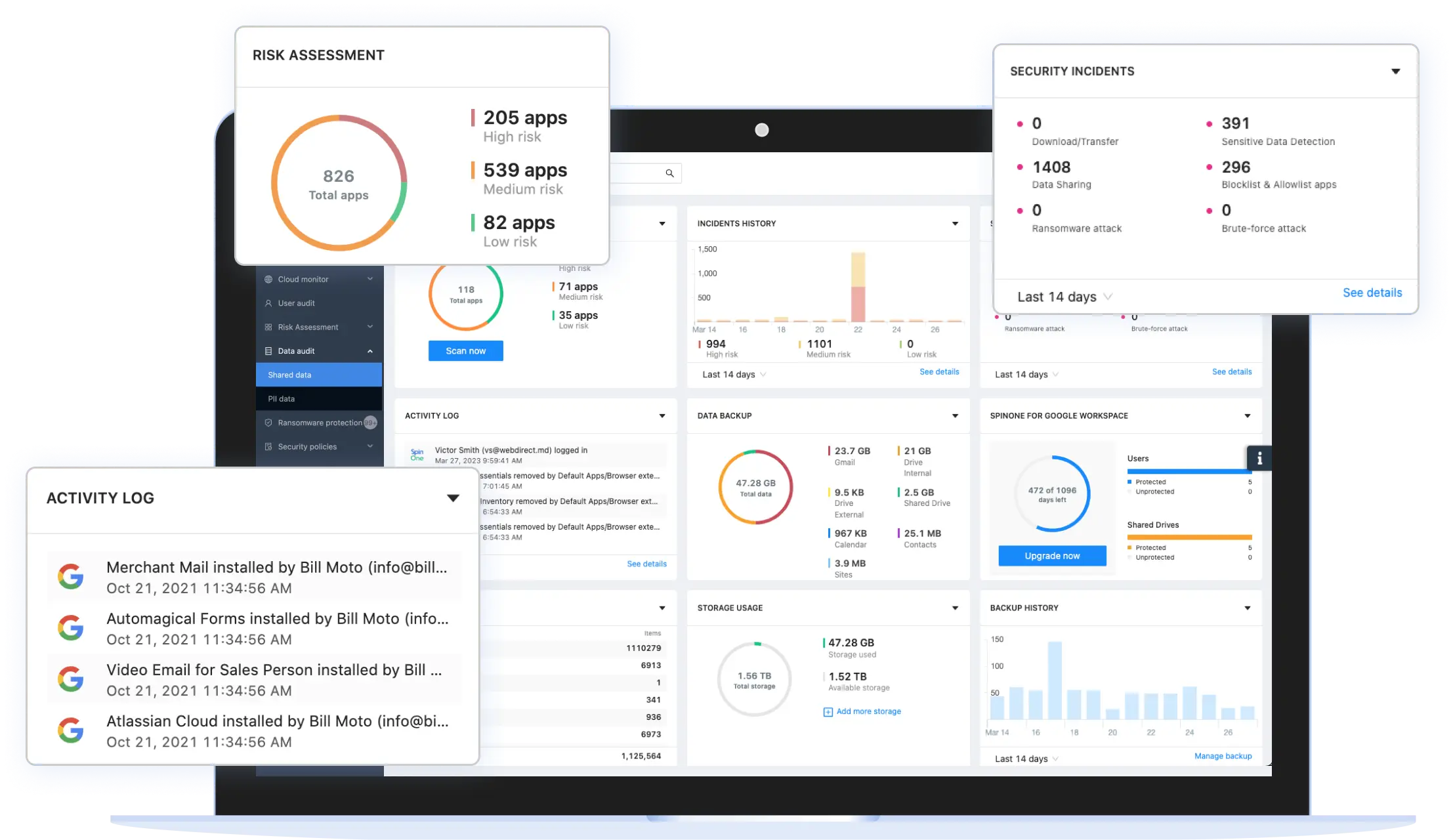 All-in-one SaaS Security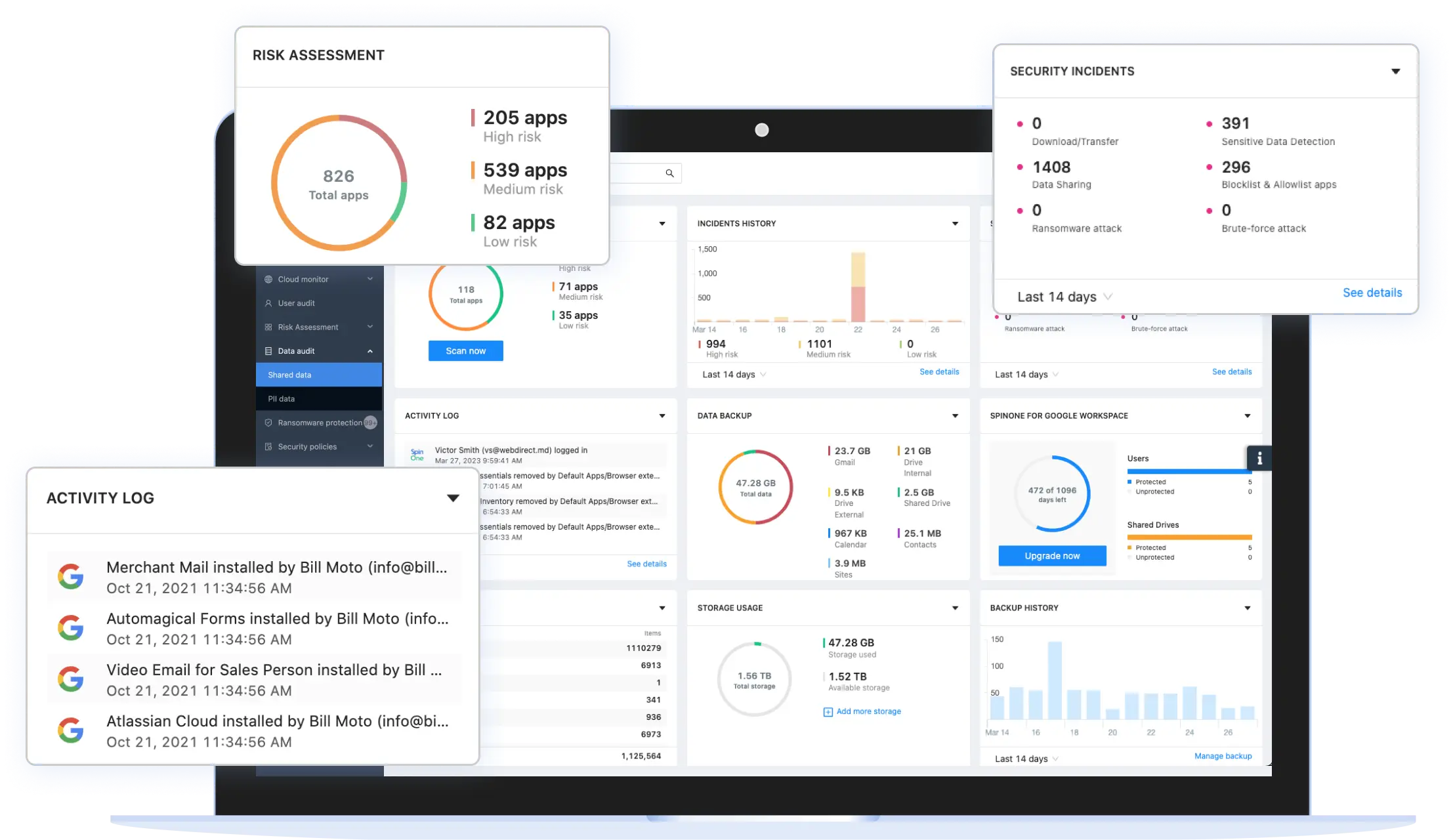 SpinOne is a SaaS security platform that protects SaaS data against data leaks and data loss by helping organizations reduce security and compliance risks, save time for SecOps teams, simplify security operations, dramatically reduce downtime and recovery costs from ransomware attacks, and improve compliance.
Read article on Google's blog: Protecting SaaS data with SpinOne
App Risk Assessment Done in Minutes
Spin.AI offers the only SaaS Security Posture Management (SSPM) solution that assesses Chrome browser extension risk for Google Chrome and Microsoft Edge. In fact, Spin.AI's App Risk Assessment was selected by Google to be integrated into its Workspace Console to assess the risk of sanctioned and unsanctioned browser extensions.
Streamlined Procurement
Get started with SpinOne for free with a 14 day trial via Google Workspace Marketplace, buy directly from Spin.AI by contacting sales, or purchase on the Google Cloud Marketplace. You can also use the free Spin.AI extension risk tool available in the Google Workspace Admin Console. These options make it quick and easy for you to start protecting your SaaS data today.
Why Google Selected Spin.AI Risk Assessment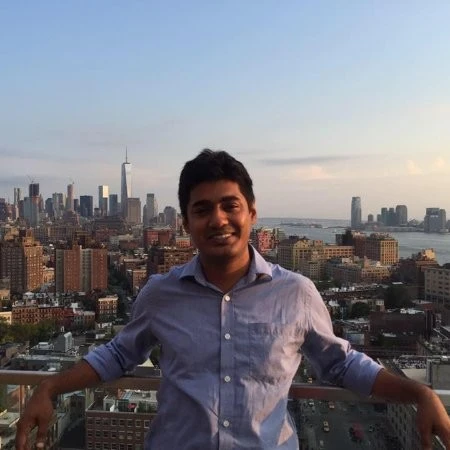 Kiran Nair
Product Manager, Chrome Browser Security at Google
Frequently Asked Questions
How do I purchase SpinOne on the Google Cloud Marketplace?
As a buyer, simply log in to your Google Cloud Marketplace account, navigate to the SpinOne listing, and accelerate your procurement process. Learn more about the Google Cloud Marketplace here.
What are the advantages to purchasing SpinOne on the Google Cloud Marketplace?
Instead of buying software from multiple vendors, you can streamline the process by purchasing directly from the Marketplace. This reduces friction and consolidates procurement down to one vendor and one invoice.
What is the pricing model for SpinOne on Google Cloud Marketplace?
SpinOne pricing is available on our pricing page. It is priced the same whether you purchase from SpinOne or via the Google Cloud Marketplace. You can use your Google Cloud credits when buying via the Google Cloud Marketplace.
Is there a free trial available for SpinOne?
Yes, you can start a free 15-day trial for SpinOne here. SpinOne protects your SaaS data in Google Workspace, Microsoft 365, Salesforce and Slack.
Can SpinOne's SSPM be used by organizations of all sizes, from small businesses to enterprises?
Organizations of all sizes, from small businesses, to mid-sized organizations, to enterprises can use SpinOne's SaaS Security Posture Management (SSPM) solution. SpinOne's SSPM gives you full visibility and fast incident response for misconfigurations and unsanctioned third-party apps/browser extensions. You can buy SpinOne's SSPM solution or buy just the App Risk assessment capability. See our pricing and packaging options for details. Over 1,500 businesses across more than 100 countries use SpinOne to protect their mission-critical SaaS data.
Which solutions are available within the SpinOne platform?
Your SaaS security starts with SpinOne
It only takes a few steps to get started with our free demo.