December 6, 2022 | Reading time 13 minutes
Top SaaS Security Trends to Watch Out For in 2023
Since the onset of the pandemic, businesses have accelerated migrations to cloud environments, specifically cloud Software-as-a-Service (SaaS) environments. With this rapid and aggressive move to cloud SaaS environments, cloud SaaS has quickly come into focus as a target for attackers looking to compromise business-critical data. As we near the start of 2023, organizations must evaluate their cybersecurity posture across all fronts, including cloud SaaS environments. What are the top SaaS security trends for 2023? How can organizations effectively improve their SaaS security posture?
Top SaaS security trends for 2023
From high-profile ransomware attacks to major data leak events, businesses are constantly reminded of the need to secure their data. All it takes is a set of breached credentials, human error on the part of an end-user, or a cloud misconfiguration to prove disastrous for your business.
Please take note of the following top SaaS security trends for 2023 and how these serve to protect your data:
SaaS Security Posture Management (SSPM)
Proactive cloud ransomware protection
Cybersecurity automation and responses
Data leak and data loss prevention
Investment in AI and ML to protect cloud SaaS environments

1. SaaS Security Posture Management (SSPM)
We have heard the term "security posture" for quite some time now. An organization's security posture refers to the overall state of an organization's cybersecurity preparedness. Take note of the following definition according to the National Institute of Standards and Technology (NIST):
"The security status of an organization's networks, information, and systems based on IA resources (e.g., people, hardware, software, policies) and capabilities in place to manage the defense of the organization and to react as the situation changes."
Following the NIST definition of security posture, "SaaS security posture" would include the capabilities in place to manage the defense of an organization's Software-as-a-Service environment and react to the cybersecurity threats and risks that unfold. SaaS Security Posture Management (SSPM) includes the security tools and automated responses that allow organizations to protect their data and services in SaaS environments.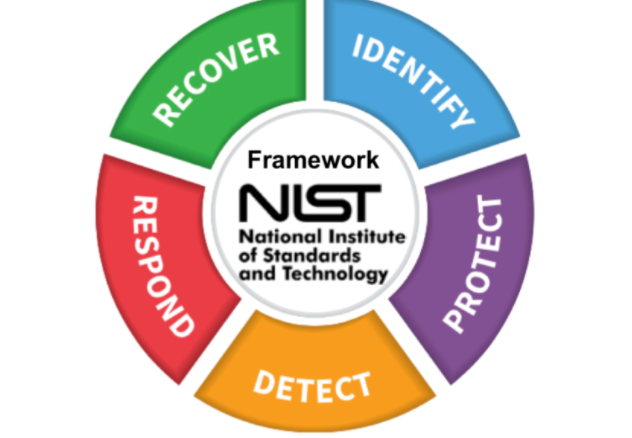 Security automation helps organizations meet the goals of NIST's Cybersecurity Framework
What Modern SSPM Must Include
Visibility to end-user actions and activities – Organizations must have visibility to end-user activities to quickly identify anomalies and potential insider threats or compromised accounts
Visibility and control over data sharing in the cloud SaaS environment – Cloud SaaS environments make it extremely easy to share data, inside and outside the organization. Maintaining visibility to data sharing helps to ensure sensitive data is not shared with individuals outside the environment.
Assessing risk and implementing controls on third-party cloud SaaS applications – Easy access to third-party cloud applications can be the gateway to shadow IT activities, which leads to escalated cybersecurity risks for your business
Proactive ransomware detection and remediation – A successful ransomware attack targeting cloud SaaS data can devastate your business. Ransomware gangs are now using "double extortion" tactics to extort money to decrypt your data and prevent the data from being intentionally leaked.
Automated responses to cyberattacks – Manual cybersecurity processes are no longer effective in preventing and containing a cyberattack. Instead, businesses must use next-generation technologies ad solutions such as artificial intelligence (AI) and machine learning (ML).
2. Proactive cloud ransomware protection
Rather than ransomware being an on-premises only problem, it can and does affect cloud SaaS environments through file synchronization and malicious cloud SaaS applications delivered via phishing attacks and OAuth authorization compromise. Ransomware has grown more dangerous and costly to businesses over time. One reason for this is ransomware gangs have evolved their tactics to inflict the most damage and ensure ransom payment from victims. One new tactic is "double extortion," mentioned earlier.
What is double extortion? Cybercriminals are now charging businesses to decrypt their data AND prevent the data they exfiltrate from leaking to the dark web. This new tactic means that even if an organization has thorough backups of business-critical data, attackers can still leak data they exfiltrate to the dark web. Without a proactive, automated solution and the cybersecurity tools to stop this from happening, ransomware gangs still have the means to extort funds from victim organizations.
A recent article appearing on threatpost detailed findings from Group-IB's Hi-Tech Crime Trends Report 201/2022, which noted a 935% spike in data stolen and exposed due to ransomware breaches:
"According to findings from Group-IB's Hi-Tech Crime Trends Report 2021/2022, which unpacks the startling numbers behind what the report calls an "unholy alliance" between ransomware operators and corporate-access brokers — which analysts said has fueled a 935 percent spike in the number of organizations which had their stolen data exposed on a data leak site (DLS)."
It sheds light on the fact that the stakes are now much higher for businesses dealing with ransomware. It also means businesses must proactively stop ransomware as soon as possible since encrypting your data is not the only way cybercriminals can inflict damage and force ransom payment.
Another reason for proactive ransomware protection in cloud SaaS is the danger of throttling from the cloud service provider. Hyperscale cloud service providers such as Google and Microsoft implement throttling of tenant API calls if these exceed a certain threshold. When data is restored using a third-party backup solution in cloud SaaS environments, these work by making API calls to restore the data. If large amounts of data need restoring due to a ransomware attack, businesses will most likely cross the throttling threshold and start seeing poor data recovery performance.
A positive development of the escalating ransomware attacks over the past couple of years is increased awareness of the importance of preparing and defending against an attack. Organizations do not want to make headlines due to a ransomware attack.
A trend in 2023 and beyond is investing in automated technologies that leverage AI and ML to proactively look for and stop ransomware infections as soon as possible, minimizing the risk of data encryption and data leak.
3. Cybersecurity automation and responses
In 2023 and beyond, businesses must use cybersecurity automation to stay ahead of the threat curve and risks as these continue to escalate and become more intelligent. The data is clear regarding the difference where security AI and automation were fully deployed vs. not deployed.
In the IBM Cost of a Data Breach Report 2021, it was noted there is an 80% cost difference where security AI and automation were fully deployed.
"Organizations with fully deployed security AI and automation experienced breach costs of $2.90 million, compared to $6.71 million at organizations without security AI and automation. The difference of $3.81 million, or nearly 80%, represents the largest gap in the study when comparing breaches with vs. without a particular cost factor."
Cloud SaaS environments are simply too "broad and deep" to secure using manual human efforts. Instead, using effective artificial intelligence (AI) and machine learning (ML) solutions helps close the gap of cybersecurity threats in cloud SaaS environments and elsewhere.
A trend SaaS security trend for 2023 and beyond includes implementing effective cybersecurity automation in cloud SaaS environments to help mitigate the looming threats of ransomware, insider threats, shadow IT, and data leak.
4. Data leak and data loss protection
The costs of a data leak today are staggering and continuing to grow. For example, in data gathered by IBM in the Cost of a Data Breach Report 2021, the cost of a data breach from 2020-2021 rose 10% to $4.24 million, representing the most significant increase in the average total cost of a data breach in seven years.
Compliance regulations continue to grow more stringent and heavy-handed regarding fines and other implications. For example, the General Data Protection Regulation (GDPR) can fine organizations guilty of gross negligence €20 million or 4% of the global turnover, whichever is greater.
With the ease of sharing data in cloud SaaS environments, data leak is always a looming possibility without the right controls and policies to prevent accidental sharing of sensitive data. Accidental and intentional data deletion is another risk to mission-critical data. Many businesses may not account for data loss at the hands of their employees. However, data loss due to human error is the top reason backups are needed.
A recent study from Stanford University revealed that employees' mistakes cause 88% of data breach incidents. Unfortunately, we can draw similar comparisons with data loss mistakes. Both can be tremendously costly to the business and lead to consequences dealt with for years, if not indefinitely.
A continuing trend in SaaS security for 2023 is investing in and implementing data leak and data loss protection. Businesses are becoming keenly aware of the damage inflicted by a data leak or data loss event, where no controls or remediations are in place.
5. Investment in AI and ML to protect cloud SaaS environments
A common theme throughout the list is security automation, proactive controls, and artificial intelligence. As cybercriminals are using more sophisticated tools and larger underground crime syndicates, organizations must also leverage technology to their advantage. Artificial Intelligence (AI) and machine learning (ML) solutions help to even the playing field with attackers.
Artificial intelligence (AI) and machine learning (ML) solutions provide automated intelligence to perform low-level security tasks more effectively and efficiently than human beings. In addition, AI and ML are much better at detecting anomalies and other malicious behaviors hiding under the "noise" of normal operations.
In a post called "The Use of Artificial Intelligence in Cybersecurity: A Review," it was stated:
"AI presents many advantages and applications in a variety of areas, cybersecurity being one of them. With fast-evolving cyberattacks and rapid multiplication of devices happening today, AI and machine learning can help to keep abreast with cybercriminals, automate threat detection, and respond more effectively than conventional software-driven or manual techniques."
AI can be "trained" to understand what normal behavior looks like. Once this baseline is established, any activities outside the baseline scope of activity can represent malicious behavior, insider threats, a ransomware attack, or any number of other dangers to business-critical data. It provides a powerful weapon on the side of the "good guys" in the fight against modern cyberattacks.
As businesses look to defend and protect mission-critical data housed in cloud SaaS environments, look for AI and ML investment in 2023 to gain momentum as companies see the advantages of using intelligent, computer-driven automation.
SpinOne – Cloud SaaS cybersecurity for 2023 and beyond
Traditional cybersecurity tools were not designed for the modern cloud SaaS challenges looming in 2023. Instead, businesses need to look for advanced, next-generation tools that leverage the benefits of AI and ML in identifying threats and proactively remediating these threats using AI-powered security automation and orchestration.
SpinOne is a modern SaaS Security Posture Management (SSPM) solution that provides the features and capabilities organizations need to meet the challenges of insider threats, shadow IT, ransomware, data leaks, and SaaS security posture management.
SpinOne provides the following key features
Artificial Intelligence-powered cloud ransomware detection – SpinOne seamlessly integrates ransomware protection with domain monitoring and backup & restore operations
AI-based ransomware recognition – SpinOne provides robust, fully-automated ransomware protection for your cloud SaaS environment. SpinOne automatically detects and blocks ransomware, restores infected files, and notifies stakeholders, all without administrator intervention
Risky application scoring – Effectively identify security risk, business risk, and compliance risk, all-in-one. You can blocklist risky cloud SaaS applications and browser extensions connected to your data to prevent data breaches
Domain audit – Audit your cloud SaaS domain for cybersecurity risks and apply robust cybersecurity policies to protect your data.
SpinOne Ransomware Protection provides fully automated and orchestrated responses to ransomware attacks in cloud SaaS environments. It significantly reduces SaaS downtime by providing 2 hours Incident Response SLA and zero hidden costs by over 90%, saving millions of dollars per ransomware attack. SecOps teams save a tremendous amount of time due to the automated capabilities provided by SpinOne.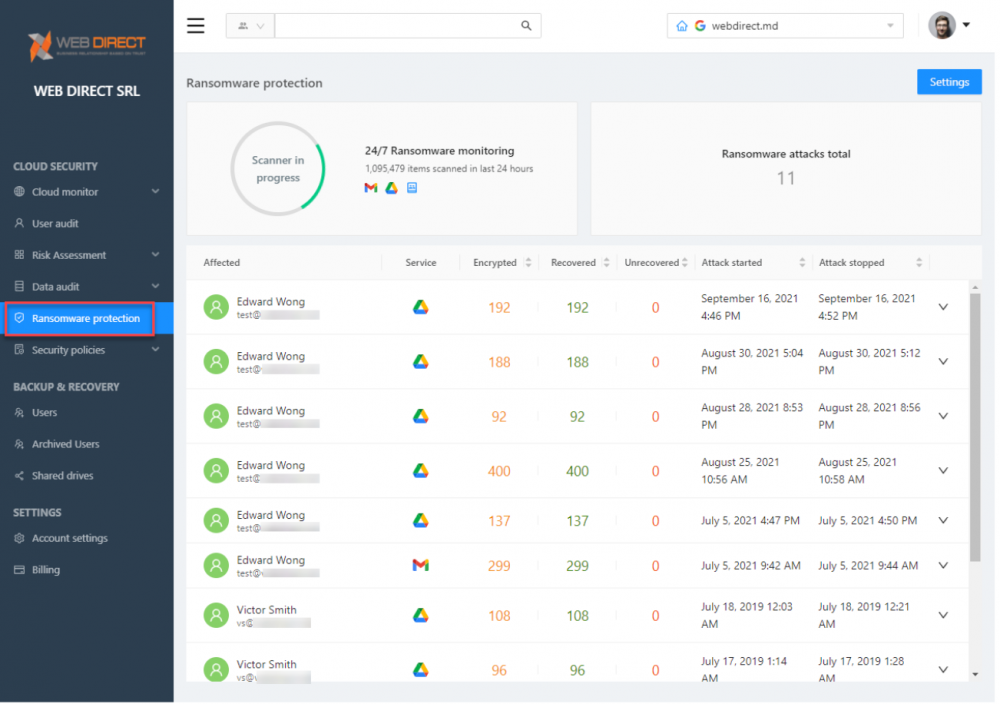 SpinOne automated Ransomware Protection
Learn more about SpinOne and how it can help protect your business-critical cloud SaaS environment in 2023 and beyond by clicking here.
Thanks for your feedback!
How Can You Maximize SaaS Security Benefits?
Let's get started with a live demo
Latest blog posts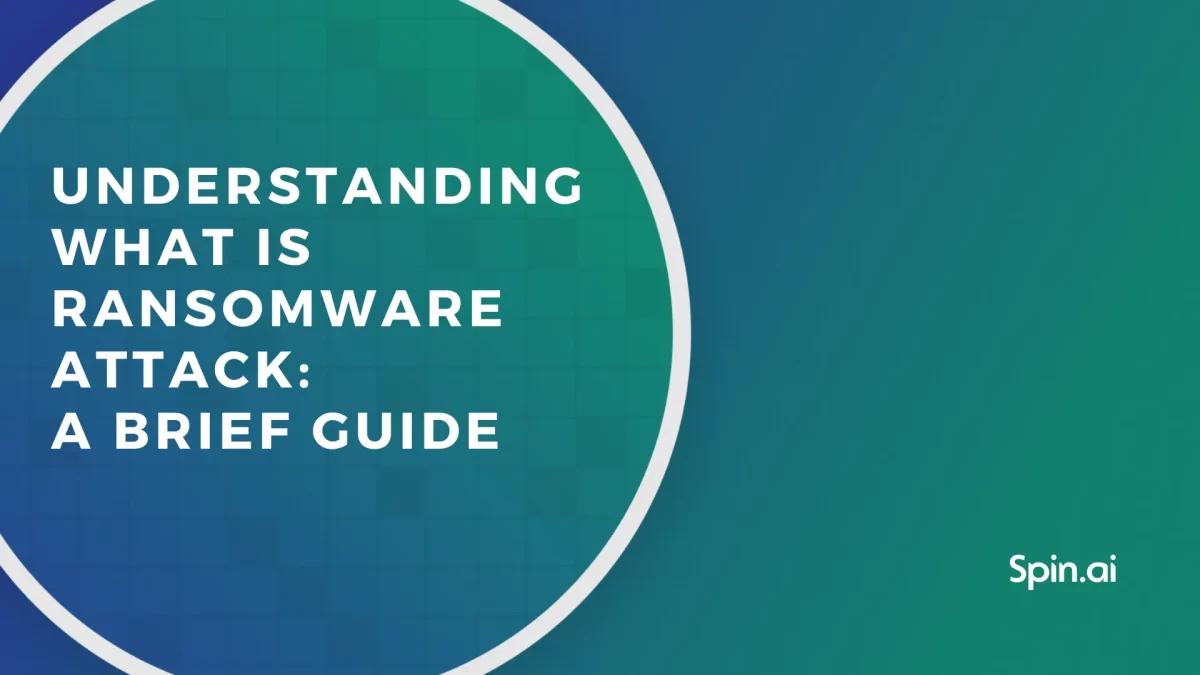 The number of ransomware attacks has been growing steadily for the past years. So have the ransom payments. Experts predict […]
Cybersecurity threats have been rapidly evolving in the past several decades. Learn how data loss prevention tools have adapted to […]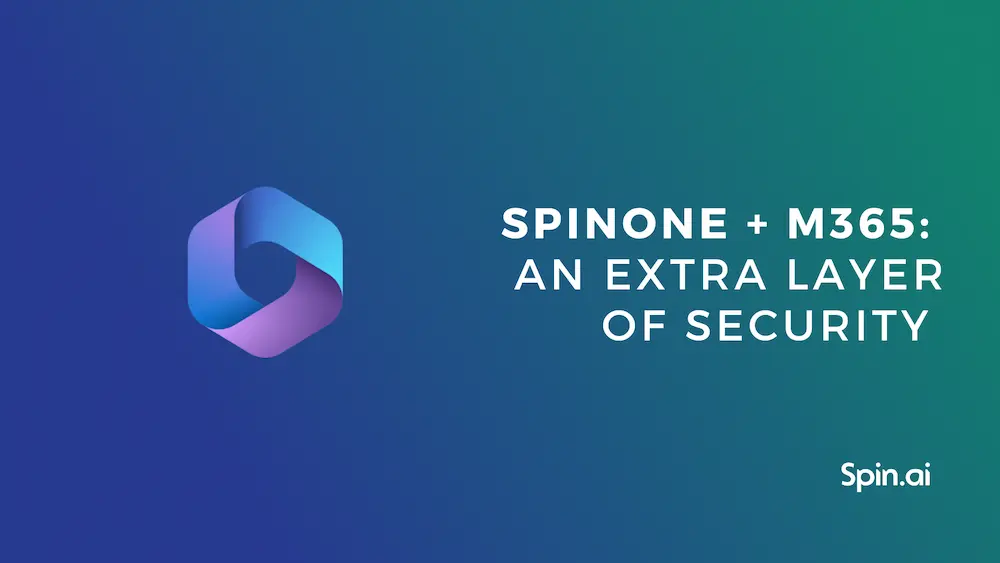 Microsoft 365 (M365) is one of the leading collaboration and communications platforms among organizations today. Companies have been migrating in […]