June 27, 2023 | Reading time 4 minutes
What is Cloud Security Posture Management (CSPM)?
Cloud Security Posture Management is becoming an increasingly popular architecture in enterprise cybersecurity. CSPM tools enable to mitigate of cloud-related risks, achieve compliance, and eliviate security team workloads. What is Cloud Security Posture Management (CSPM), and how can your company leverage its benefits?
What is Cloud Security Posture Management (CSPM)?
Cloud adoption by businesses was rapid and encompassing. However, it quickly became obvious that on-prem cybersecurity architecture and principles are not applicable to cloud solutions for several reasons:
the vague boundaries of the cloud make it impossible to build perimeter security;
traditional security architecture has limited scalability (unlike cloud solutions);
cloud is decentralized as the company's data and workloads sit in multiple environments;
Organizations require a new approach to security that is based on the specifics of cloud solutions.
The key threats in the cloud:
misconfigurations of security settings
unauthorized access outside and inside an organization
vulnerability exploits and zero-day attacks
insider threats (human error, man-in-the-middle attacks)
non-compliance
cyber attacks
account takeovers
Cloud Security Posture Management(CSPM) is a security architecture that takes into account the structure, risks, and common issues of cloud environments. It is applied for:
Infrastructure-as-a-Service (IaaS)
Platform-as-a-Service (PaaS)
Software-as-a-Service (SaaS)
Cloud Security Posture Management identifies, detects, and mitigates cloud-native risks and threats, helping businesses strengthen their security and compliance posture.
Key capabilities of CSPM
According to Gartner, enterprises implementing Cloud Security Posture Management will decrease misconfiguration-related security incidents by 80%. CSPMs can achieve it by offering companies the following capabilities:
Cloud consolidation
One company can dwell in multiple cloud environments. It has to configure each of them according to the governing laws and internal security policies. CSPM tools enable firms to manage all these environments in one place and configure them uniformly.
Continuous monitoring and Threat Detection
Lack of cloud visibility is one of the key issues that impede security control. Cloud Security Posture Management solves this problem through continuous monitoring of environments. It becomes possible through APIs.
The monitoring enables the CSPMs to detect threats to cloud environments and alert security teams.
Risks mitigation and Automated Remediation
In addition to threat detection, CSPM tools provide security teams with controls to mitigate those risks through human action or automation.
Human risk mitigation includes:
manual controls of misconfigurations (e.g., changing sharing settings)
the capabilities to set security policies (e.g., DLP).
Automated remediation includes:
in-built country of residence and industry guidelines
hands-free implementation of policies (e.g., blocking of sensitive data sharing)
automated incident response (e.g., ransomware prevention).
Benefits of Enterprise Cloud Security Posture Management
Cloud Security Posture Management solutions provide multiple benefits to enterprises implementing them.
Eliminate cloud security blind spots
Having data and workloads in multiple clouds inevitably create blind spots for security teams. As the admin struggle to keep up with multiple workloads in each environment, some tasks fall through the cracks.
Cloud Security Posture Management tools encompass all these environments, providing visibility into blind spots like misconfigurations.
Reduce a talent gap
Cybersecurity teams have been struggling with talent gaps for a while. The demand for experts exceeds the workforce market. For cloud solutions, the lack of professionals is enhanced by the growing skill gap. The number of new tools exceeds the human capability to learn their management and administration at the necessary level.
Mitigate risk across clouds
CSPM tools enable you to mitigate security risks across multiple cloud environments. They facilitate this process with the necessary functionality and the ability to manage cloud security under one roof. Additionally, they enable you to unify the security policies and incident response procedures.
Achieve Compliance
Countries across the world tighten cloud data laws and regulations. Keeping up with these changes is problematic for overwhelmed security teams, especially when they have to unify compliance measures across platforms. Misconfigurations are one of the key reasons for failing to achieve compliance. CSPM tools help tackle this problem.
Closing the Cloud Security Gap With CSPM
Modern cloud solutions (IaaS, PaaS, and SaaS) provide computing capabilities that surpass the on-prem solutions in terms of price-quality ratio. However, they have multiple gaps when it comes to security.
Some of these gaps derive from the lack of respective security controls (e.g., ransomware protection or sharing control). Others, however, stem from the improper configuration of security within the cloud. Because there are no one-size-fits-all security and compliance settings, cloud solutions leave it at the responsibility of an organization.
Furthermore, any security policy is a compromise between the antagonistic operational and security needs of an organization. For example, the most efficient prevention of a zero-day attack is having no third-party apps at all. However, it will impede the work of employees that rely on third-party solutions to automate certain tasks.
As a result, the security team has to leave a certain unprotected attack surface. And that's where the security gap exists in any cloud environment. The CSPM partially closes this gap and partially provides visibility, enabling timely reaction to any incident that happens within the created spotlight.
Difference between CSPM and other cloud security solutions
The modern market offers many categories of tools for cloud solutions that can help strengthen cloud security. However, their landscape is hard to grasp at once. In this section, we will explain the difference between Cloud Security Posture Management and other tools.
CSPM vs. SSPM
CSPMs are similar in their functionality. Both provide visibility into cloud environments, help detect misconfiguration, enhance risk prevention, and have incident response functionality. The key difference is in the area of application. CSPM covers IaaS, PaaS, and SaaS. In contrast, SSPM focuses only on SaaS. Furthermore, not all CSPM tools have control of SaaS. That's why many businesses need both CSPM and SSPM.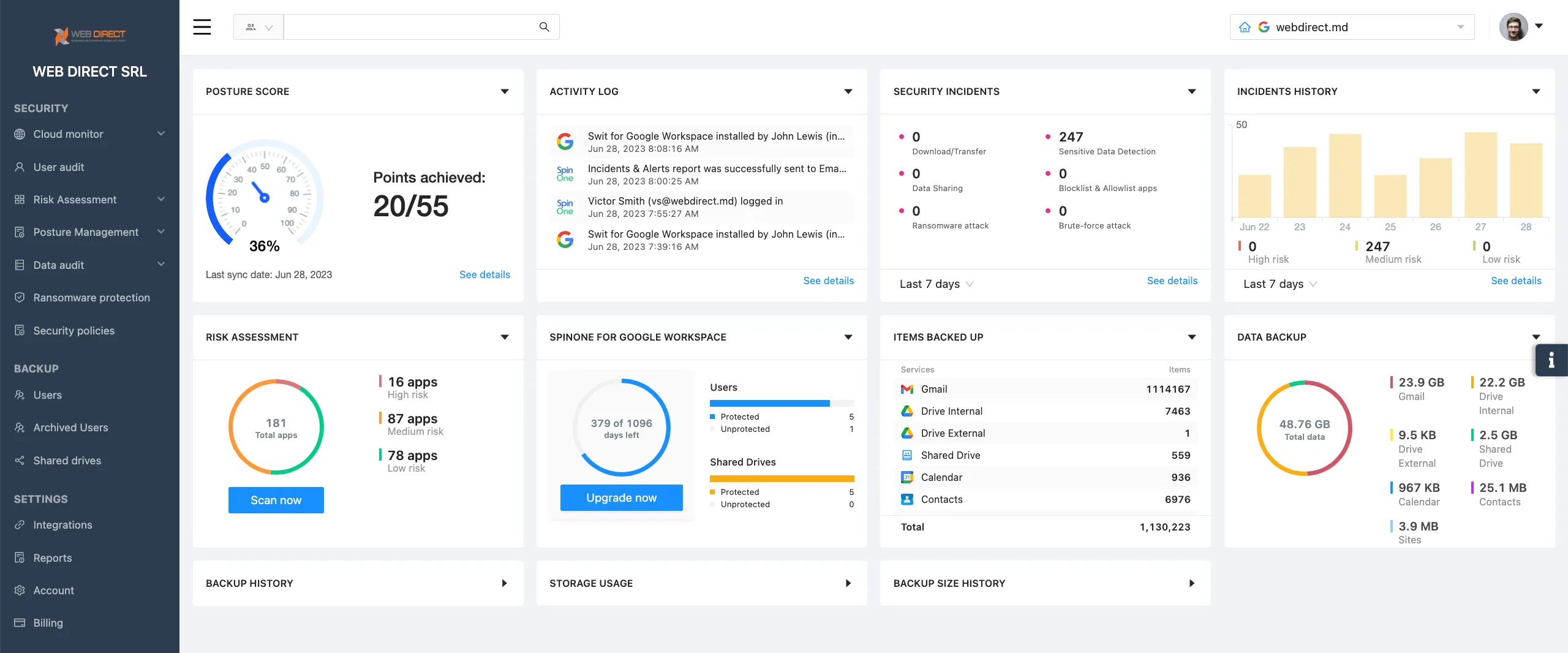 CSPM vs. CASB
CSPM and CASB have some similar features. However, these are two completely different tools. CASB is a layer of extra protection between the on-prem and cloud environments of an organization. Meanwhile, CSPM serves exclusively cloud solutions. CASB makes sure that the traffic between the cloud and on-prem fits security policies and offers firewall, DLP, and malware detection.
CSPM vs. SASE
SASE is the tool that secures remote access to the cloud from on-prem. SASE comprises several tools: CASB, SWG, and FaaS. SSPM controls mostly the security events that happen inside the cloud or between cloud solutions.
CSPM FAQs
What are the five security issues related to cloud computing?
The five security issues of cloud computing are misconfigurations, data breaches, unauthorized access to data, account hijacking, and malware.
How can our business improve cloud security posture?
The five security issues of cloud computing are misconfigurations, data breaches, unauthorized access to data, account hijacking, and malware.
You can obtain CSPM tools that will help you close the existing security gaps.
What are the challenges of cloud security posture management?
Here are some challenges that a company can face with CSPM. First, the deployment of some SSPM tools can be difficult to implement. Some solutions require other applications to provide the full scope of CSPM capabilities. Automatic remediation might cause problems like false positives, or mass editing.
How Can You Maximize SaaS Security Benefits?
Let's get started with a live demo
Latest blog posts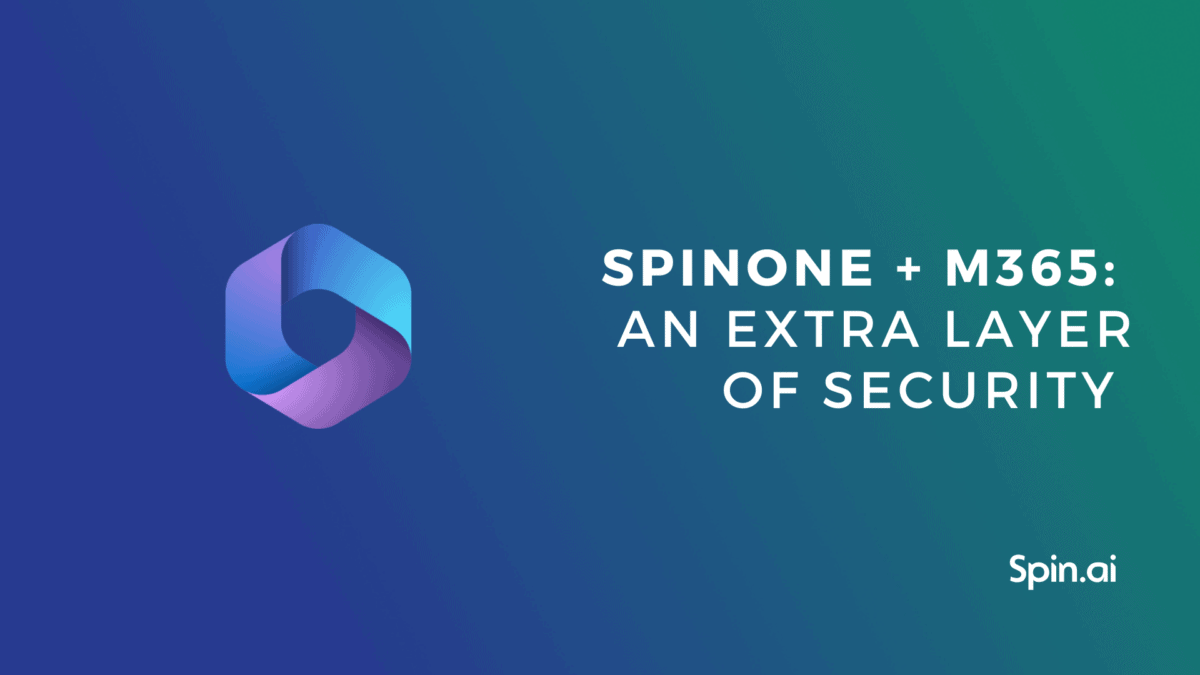 Microsoft 365 (M365) is one of the leading collaboration and communications platforms among organizations today. Companies have been migrating in […]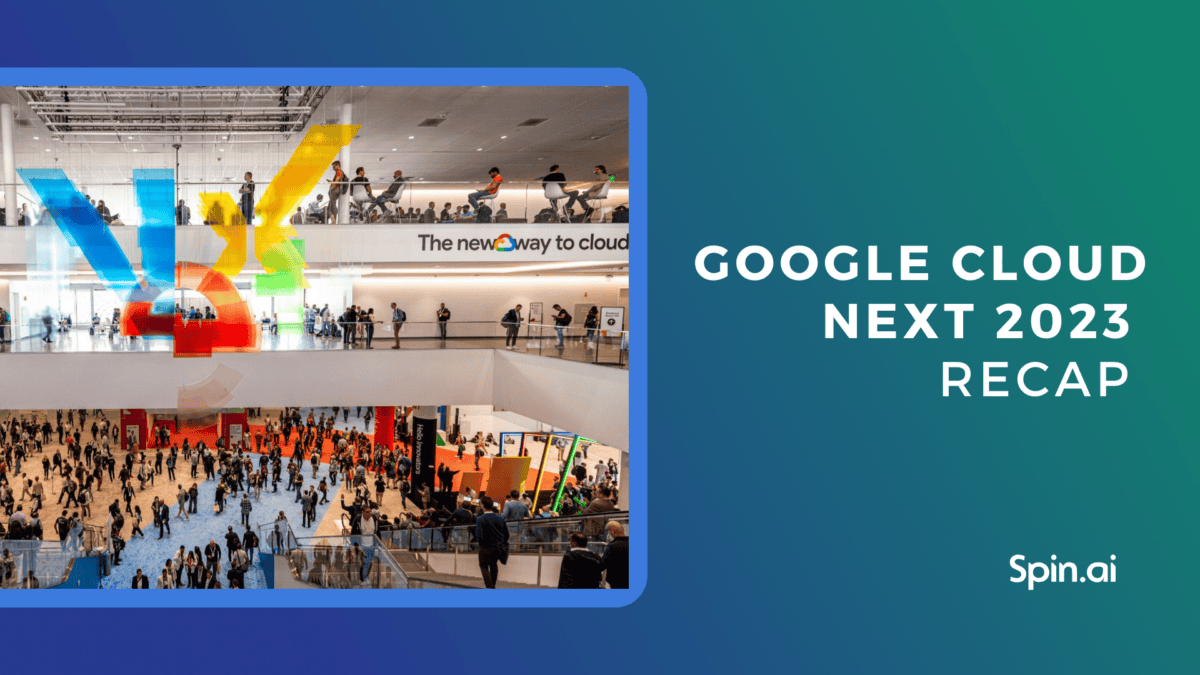 At the San Francisco Moscone Center, the Google Cloud Next 2023 conference was, as expected, one of the highlights of […]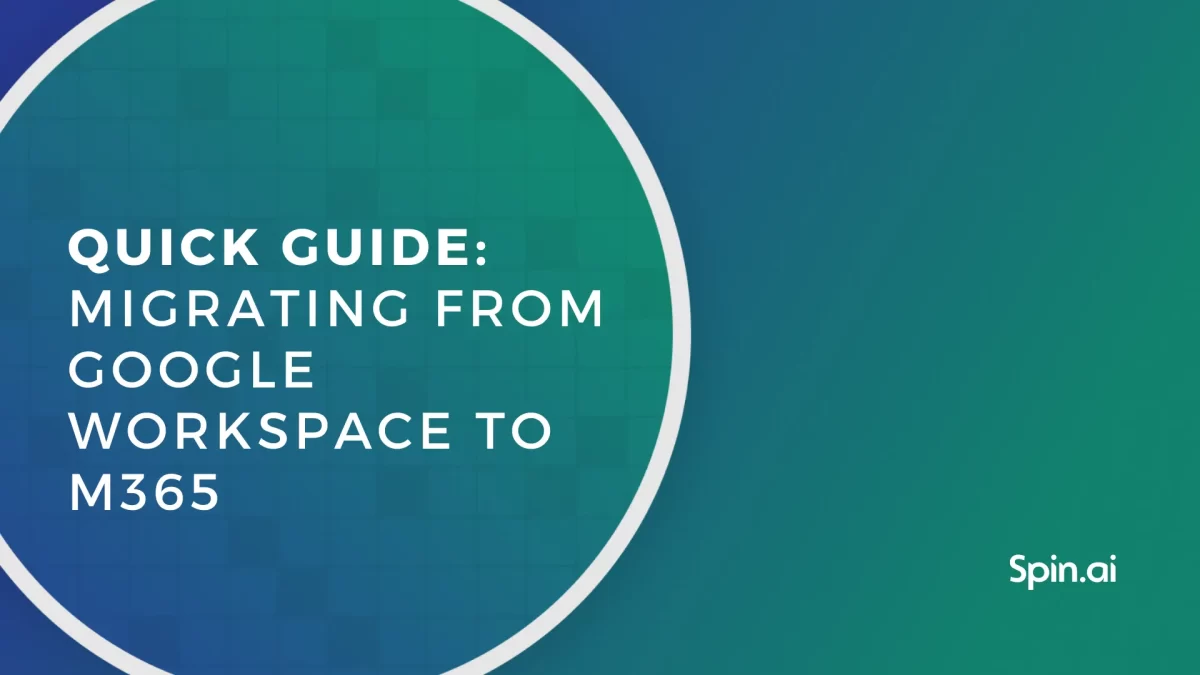 Deciding to migrate from Google Workspace to Microsoft 365 may be on the project list for some organizations. While both […]