Cyber Security Roles and Responsibilities in the Enterprise [2023]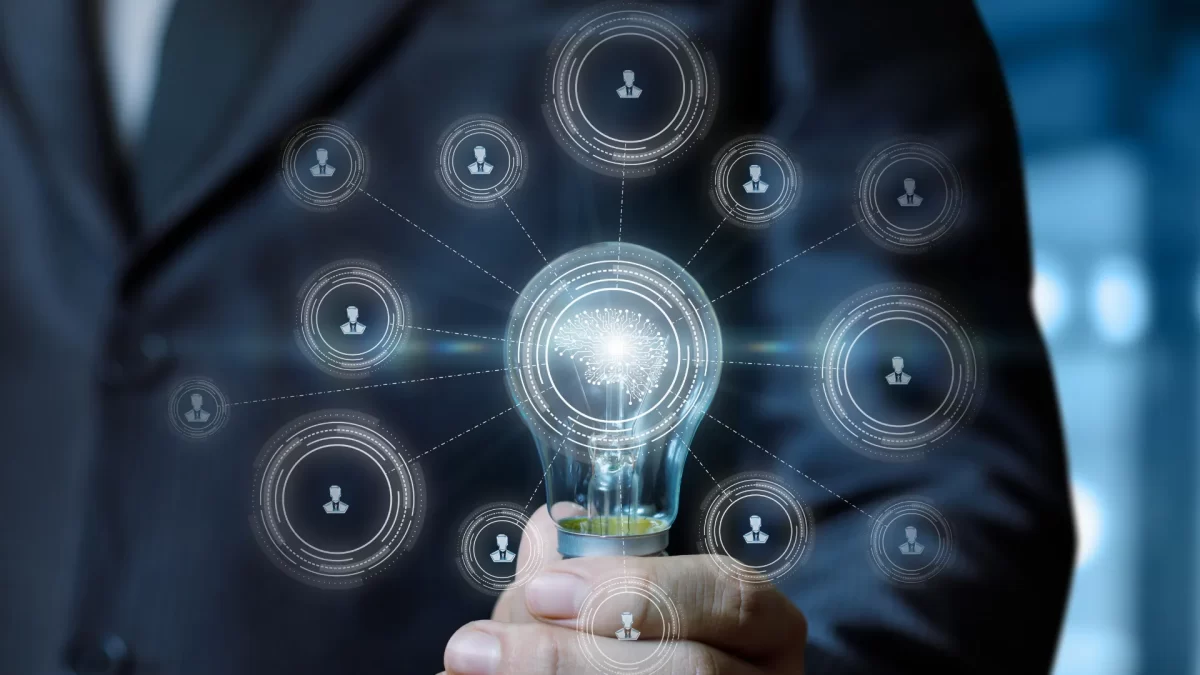 Team Spin | November 5, 2021 | Reading time 6 minutes
IT security is one of the most fast-paced industries in the world. An estimation shows that there will be 3.5 million unfilled cybersecurity jobs by 2021. There is clearly a demand for skilled security professionals. So let's take a look at some of the most common cyber security roles and what it takes to fit into them.
Enterprise Cyber Security Roles and Responsibilities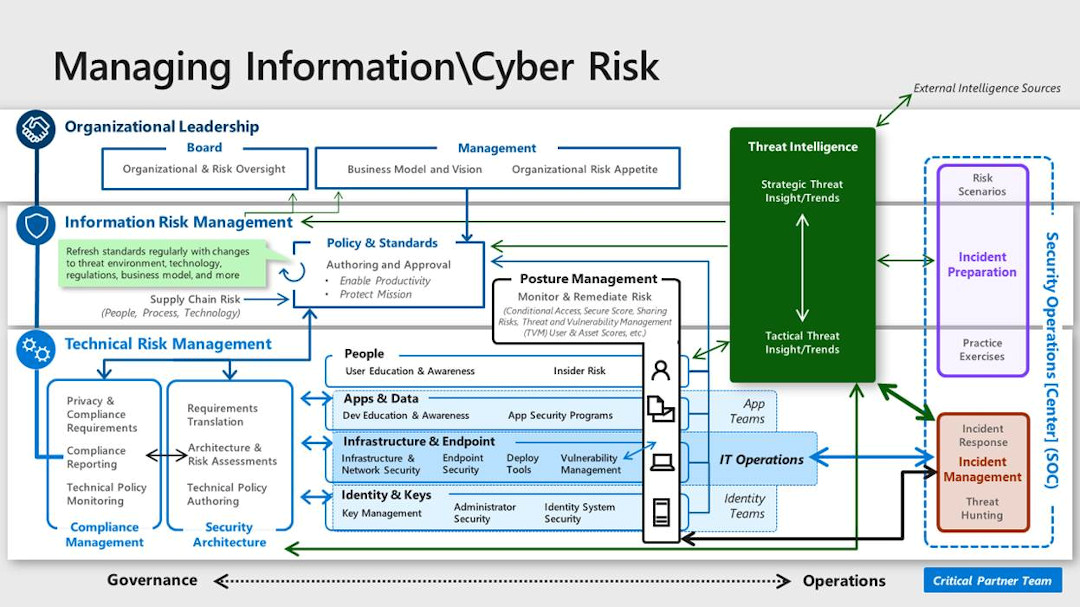 Source: Microsoft
Here are some of the vital IT security roles and the responsibilities associated with them. Don't be surprised that sometimes, different roles share some responsibilities. After all, cybersecurity requires a complex approach from professionals working in this field.
Application Security Engineer
The job of an app security engineer has two major aspects. Firstly, you will need to help developers to create more secure apps. Secondly, you'll need to control third-party apps used by your company and ensure their safety. Some of the typical responsibilities and tasks include:
Configuring technical security controls
Conducting an application risk assessment
Whitelisting/blacklisting apps
Performing penetration testing
For app security engineers, it's vital to control SaaS apps and the risks related to them. Risky and insecure apps should be blacklisted. To automate your job and remain time-efficient, you'll probably need specialized software that helps you with SaaS application risk assessment and whitelisting/blacklisting.
CISO
A CISO (Chief Information Security Officer) is a C-level employee whose task is to oversee corporate security strategy. The typical CISO's responsibilities include:
Planning long-term security strategy
Planning and implementing data loss prevention measures
Managing access to enterprise assets
Ensuring that the company implements proper safeguards to meet compliance requirements
Investigating any incidents and preventing them in the future
Assessing security risk
Arranging security awareness training
Data Protection Officer
Having a DPO is one of the GDPR compliance requirements. A DPO must be appointed in organizations working with large-scale systematic monitoring or processing of sensitive data. Officers oversee corporate data protection measures and their effectiveness. A specialist, appointed to the DPO role, controls whether corporate security is of a sufficient level to meet compliance requirements, and recommends security upgrades if needed. That's why an in-depth understanding of data security and compliance are essential skills. You can read more about the role of DPO here.
Network Security Engineer
As the name suggests, a network security engineer's job is to protect corporate networks from data breaches, human error, or cyberattacks. Engineers are responsible for:
Configuring network security settings
Performing penetration testing
Developing and implementing sufficient measures to detect cyber security threats
Implementing network security policies
Installing and maintaining security software like firewalls or backups.
Also, a deep understanding of cloud security may be required.
Security Administrator
An IT security admin is a role that includes a wide range of skills and responsibilities to manage the protection of the company's data. Some of the most common admin's responsibilities include:
Managing access
Ensuring that data migration is secure
Configuring security software
Monitoring data behavior for abnormal activities
Implementing security policies
Testing company's systems to locate potential risks and vulnerabilities
Reporting security statuses and incidents (if any)
Using software tools to automate some of the tasks
An admin's role is more significant than it may seem at first glance. An admin has to keep the whole organization's security landscape in mind and ensure that even the tiniest processes are executed correctly. After all, even one careless click may be enough to initiate a cyberattack.
Security Analyst
What is the role of an information security analyst? This role is related to protecting corporate information against cyberattacks and insider threats. Generally, an analyst has to determine potential risks and vulnerabilities inside the system, so a deep understanding of data security threats and ways to prevent them is a must. As a security analyst, your responsibilities will include:
Analyzing and configuring corporate systems to improve their security
Analyzing data loss prevention measures
Looking for system vulnerabilities and ways to fix them
Monitoring data behavior for abnormal activities
Verifying security, availability, and confidentiality of corporate data
Also, the security analyst's role requires an understanding of white hat hacking to design more advanced protection against cyberattacks. Analysts often work together with security architects.
Security Architect
A security architect is one of the senior-level IT security positions. An architect is focused on creating a secure-by-design environment. Unsurprisingly, this position requires a solid understanding of network, app, and hardware security, as well as experience with various systems. Generally, an architect's responsibilities include:
Assessing the system's security controls and processes to find potential security gaps
Planning changes and upgrades for corporate IT infrastructure
Maintaining system integrity
Implementing insider threat control measures
Choosing new security software if needed
Implementing disaster recovery measures
Analyzing previous incidents and creating an incident response plan
Analyzing the costs and benefits of security solutions
Of course, the exact scope of your tasks as an architect will vary depending on each organization's unique infrastructure and needs. Often, an architect needs to assess corporate systems for meeting security compliance standards like HIPAA or NIST to decide what changes are needed to become compliant.
Security Specialist
An IT security specialist is a person responsible for keeping corporate data safe. Security specialists maintain and upgrade systems and procedures to prevent data loss or leakage. IT specialists have many sub-specializations. Depending on a specific environment, an information security specialist will have a stronger focus on cloud, network, app, database, SCADA, or device security. In some cases, especially in small businesses, an IT security specialist is an all-rounder with responsibilities combining many cybersecurity roles at the same time. That's why a security specialist must have strong IT skills and a deep understanding of both software and hardware—and, of course, an ability to locate potential vulnerabilities and fix them.

Protecting Remote Work
Cybersecurity roles and responsibilities are related not just to a fixed skillset, but also to a complex vision of the cybersecurity landscape. Besides, malicious software and cybersecurity tools are evolving constantly, and being up-to-date is essential for protecting your company's data. As the coronavirus outbreak spreads throughout the world, many working environments are becoming fully or partially remote. IT security professionals should lead the change and ensure the security of remote work. And that's how.
SaaS Security Posture Management by Spin One
SpinOne is a next-generation cloud SaaS Security Posture Management (SSPM) solution that leverages the capabilities of artificial intelligence (AI) and machine learning (ML) to provide an automated enterprise security solution. It offers organizations the following capabilities:
It provides the ability to fix shared mailboxes and files that are easy targets for hackers (Microsoft even recommends blocking sign-ins for shared mailbox accounts)
Cloud Data Access Control for internal and external users – know who is accessing business-critical data, both from within and outside the organization
Easily offboard employees, including taking ownership of user account data by an admin, blocking access, migrating data to another cloud SaaS user account
Applications Risk Assessment – Maximize control and visibility in cloud SaaS applications where security gaps exist or may arise. Spin allows taking control of the applications users can access and integrate with cloud SaaS environments
Enhanced visibility into applications used within the organization and allows to act immediately to fix any gaps to prevent data breaches and to put in place measures that ensure you maintain complete control over your data. This capability ensures no data subsets are anonymously accessible.
Automated Ransomware Protection – SpinOne provides automated ransomware protection that detects ransomware attacking your cloud SaaS data, blocks access to the malicious process, identifies affected files, and automatically restores data affected by the attack.
Reducing the security cost and security management effort
Today the threats against business-critical data are ominous. As organizations struggle with the current challenges of the hybrid workforce, they cannot neglect their security posture. SaaS Security Posture Management (SSPM) solutions provide today's businesses with the automated tools needed to combat modern threats. The responsibility of configuring cloud SaaS applications for top-level security lies with the business, not the cloud service provider. To reduce the security cost and security management effort, utilizing SSPM solutions reduces the overall risk from a security perspective and bolsters its effectiveness. SpinOne's automated security features help reduce the cost, time, and effort for in-house security teams struggling to keep up with escalating risks and multiple cloud SaaS applications.
How Can You Maximize SaaS Security Benefits?
Let's get started with a live demo
Latest blog posts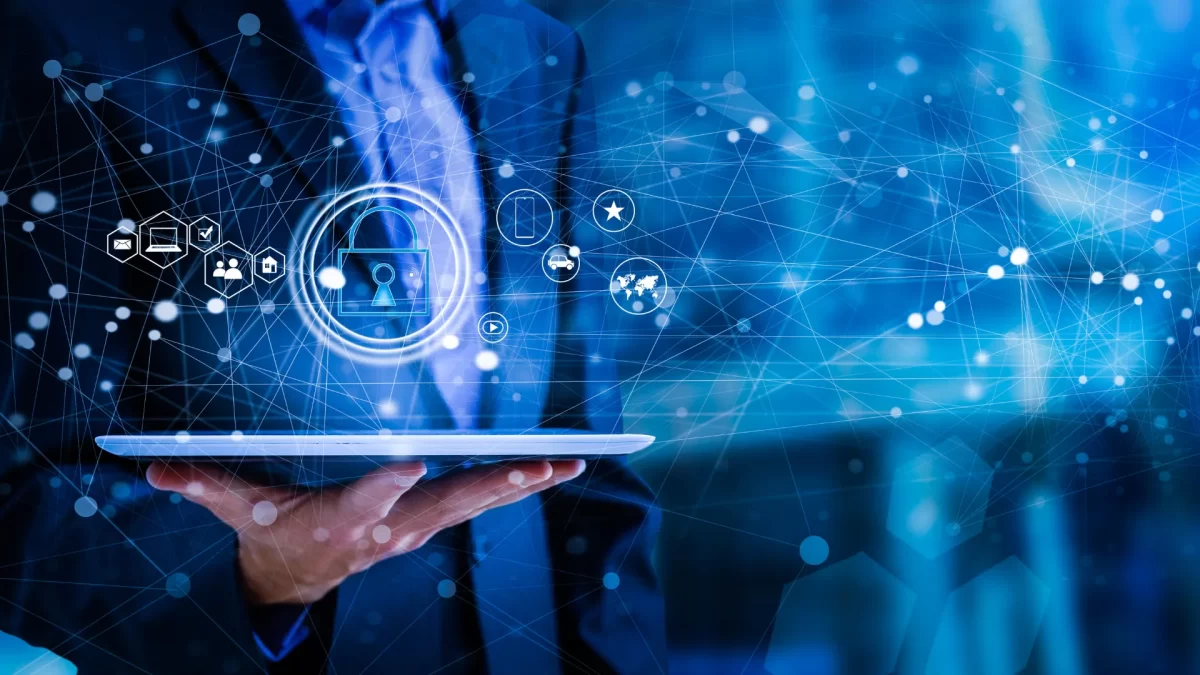 Businesses are feverishly accelerating their move to cloud SaaS apps, now the standard for modern productivity. However, data security comes […]
SaaS solutions have made operations and data management easier, but they are increasingly targeted by cyber attackers. According to one […]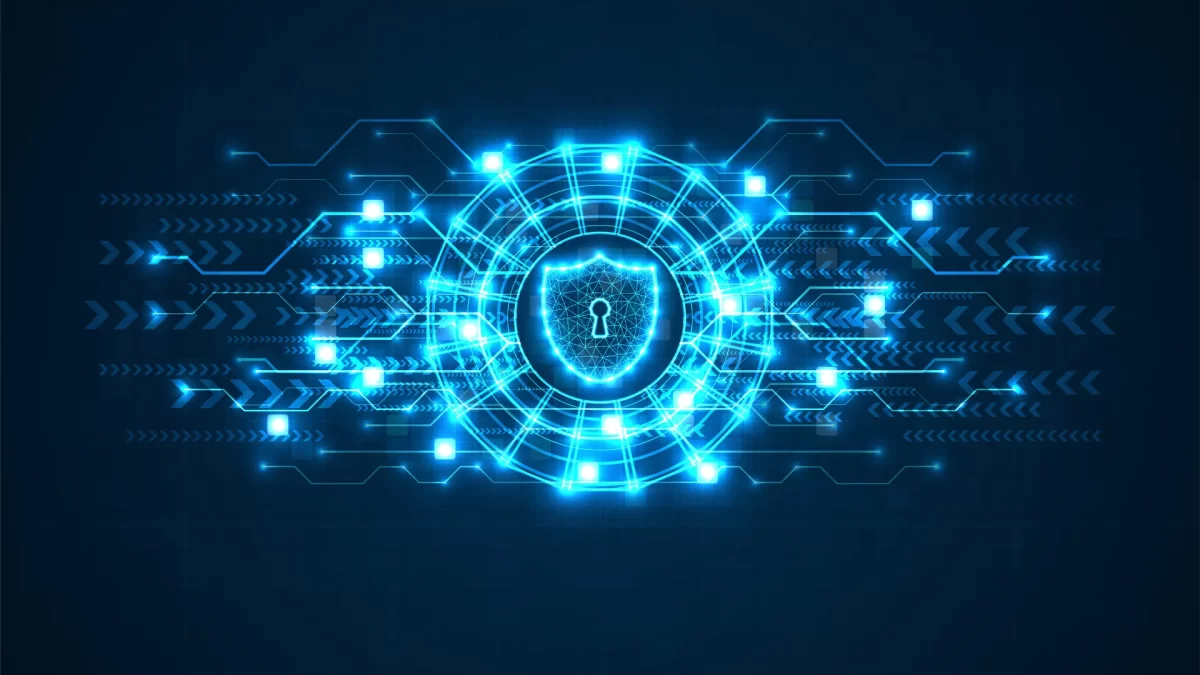 Security and compliance are your top priority in a SaaS environment. Even apps that are secure at one point may […]